Argentina Car Hire Fleet Options
The world's eighth-largest country, Argentina is as beguiling as it is diverse with an outstanding variety of scenery, climate and geographical features. Quite different from the expectations many people have of a stereotypical Latin American destination, its mainland descends from the Tropic of Capricorn as far as the planet's southernmost extremities at the Argentine Antarctica. From the dizzying heights of the Altiplano on the Andean plateau to the thunderous fury of the Iguazú Falls, the sheer size and variety of this remarkable country makes it a formidable place to visit with your Auto Europe car hire. Spanning over a million square miles, Argentina offers a staggering range of landscapes, including the highest peak outside the Himalayas (Aconcagua at 22,831 feet) and more than 40 national parks and nature reserves containing everything from astonishing waterfalls and glaciers to thick forests teeming with wildlife. Besides pumas, armadillos and llamas, Argentina hosts hundreds of bird species, including the Andean condor and three varieties of flamingo. But it's the bright lights of the big capital - Buenos Aires - that's most attractive to people visiting Argentina, particularly for the first time. With its striking combination of classic European design and Latin American flare, the city's appetising blend of modern culture and timeless tradition reflects all the style and passion of the Argentine people. Adventurous road-trippers will be keen to consider the ultimate journey south to the Land of Fire (Tierra del Fuego), which was named after the fires lit by the indigenous tribes of this remote and largely undiscovered region.
Why opt for a Small Car Hire in Argentina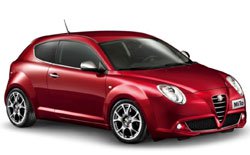 With its entertaining street life and European-style architecture, Argentina's vibrant capital, Buenos Aires, is right up there among the world's top tourist destinations. Cultural and cosmopolitan, it's a city of cozy cafes, lively tango clubs and some of the most enticing museums in South America. The modest scale of the National Fine Art Museum conceals an immensely rich permanent collection, ranging from Rodin bronzes to rare oils depicting the mythical Argentinian Pampa. Equally understated but no less important is the tomb of Eva Perón (Evita), whose body lies embalmed in the city's famous Cementerio de la Recoleta. Buenos Aires is one of those cities that benefits from a maneuverable, low-cost vehicle such as Auto Europe's Mini or Economy category cars which are cheap to run and ideal for two to four people travelling with a limited amount of luggage.
Popular Small Car Hire Models: Hyundai I10, Ford Fiesta, Opel Corsa, Nissan Micra, Skoda Citigo and many more.
Why opt for a Mid-size Car Hire in Argentina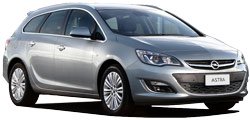 Córdoba, the second-largest city in Argentina, is just as lively as the country's capital but on a much smaller scale and with everything happening at a more relaxed pace. A city of leafy parks, ornate theatres, expansive boulevards and convivial restaurants, Córdoba is also home to the country's oldest university and a great many historical monuments, most notably the Jesuit Block declared a UNESCO World Heritage site in 2000. Conveniently located in the geographic centre of Argentina, Córdoba is a good base from which to explore the wineries of Mendoza whilst passing through some of the most magnificent landscapes in the whole of South America. To enjoy this part of Argentina, we recommend one of our larger but equally economical Compact or Intermediate category cars which are ideal for four or five people travelling with up to three suitcases, depending on their size.
Popular Mid-size Car Hire Models: Opel Astra, Toyota Auris, Hyundai 140, Ford Mondeo, Mazda 6, Ford Focus, VW Golf and many more.
Why opt for a Large-Size Car Hire in Argentina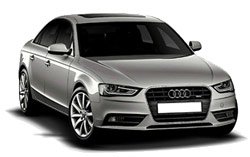 One of the planet's great natural attractions, the semi-circular waterfall at the Iguazú National Park is almost 9,000 feet in diameter and over 260 feet high. Situated on a basaltic line spanning the border between Argentina and Brazil, it is made up of many cascades producing vast sprays of water, making it one of the most spectacular waterfalls in the world. The surrounding subtropical rainforest has over 2,000 species of vascular plants and is home to the typical wildlife of the region, including tapirs, giant ant-eaters, howler monkeys, ocelots, jaguars and caymans. To visit a place as rare and wonderful as the Iguazú National Park, we highly recommend one of Auto Europe's Large-category vehicles, which are spacious, well-designed and the perfect choice for long-distance car hire in Argentina.
Popular Large-Size Car Hire Models: Opel Insignia, Renault Fluence, VW Passat, Skoda Octavia, Toyota Avensis and many more.
Why opt for a Luxury/Convertible Car Hire in Argentina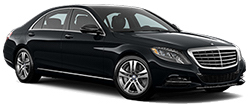 One of the longest highways in the world, and an absolute must for die-hard travellers maximising the use of their car hire in Argentina, Ruta (Route) 40 is a legendary thoroughfare that dissects the whole of Argentina from north to south, passing many of the country's top attractions along the way. Stretching from La Quiaca (Jujuy province) in the north to Cabo Virgenes (Santa Cruz province) in the south, the road is 3,107 miles long and crosses 18 national parks and 236 rivers, climbing to over 16,000 feet in the Abra del Acay region of Salta province. There are two types of Auto Europe car hire category we would suggest for an extended road trip on Argentina's famous Ruta 40, namely our Luxury and Convertible cars, all of which are high performance and extremely comfortable.
Popular Luxury and Convertible Car Hire Models: BMW 5 Series, Jeep Grand Cherokee, Mercedes E Class, BMW 7 Series, Ford Edge, Audi A6 and more.
Why opt for an SUV or Van Hire in Argentina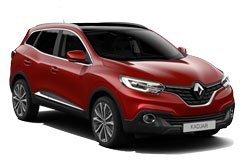 Linking the planet's two biggest oceans (Atlantic and Pacific), the Beagle Channel cuts through the heart of Tierra del Fuego at the southernmost tip of the American continent. This widely remote but extremely beautiful region was once considered to be the 'end of the world' by 15th century navigators. Visitors to Tierra del Fuego (Land of Fire) have the added thrill of being able to stay in the world's southernmost city, Ushuaia, which is sandwiched between the Martial Mountains and the Beagle Channel. And once there, make sure you visit the Museo del Fin del Mundo (End of the World Museum) to see a remarkable collection of pieces collected from the first expeditions and the indigenous people who inhabited these coasts. Bordering on Antarctica, the southern extremes of this very scenic area require a special category of car hire in Argentina, most specifically one of Auto Europe's SUVs which are powerful and robust enough for difficult terrain of this sort. For larger groups, we recommend one of our 7- to 12-seater Vans.
Popular SUV or Van Car Hire Models: Nissan Qashqai, Volvo XC90, Renault Captur, Suzuki Jimny 4x4, Opel Vivaro, Ford Tourneo, VW T5 and many more.
From the world-class metropolis of Buenos Aires to the remote reaches of Tierra del Fuego, Argentina's kaleidoscopic qualities are unmatched by most other South American travel destinations. Add to this the country's fascinating history and thriving culture and you're left with one of the world's best places to visit, a land of such size and geographical diversity you'll need to come back time and time again. You'll definitely want to rent a top-quality vehicle to get the most from your car hire in Argentina, particularly if you are planning to leave Buenos Aires and see some of the country's highlights, including the stunning Iguazú Falls, Mendoza wine region, Patagonia lake district and stunningly beautiful city of Córdobo. After reading our Argentina car hire fleet guide, you should now have a better idea which car will best suit your travel requirements. Once decided, you are only three easy steps away from securing your car hire in Argentina through the Auto Europe booking engine accessible at www.autoeurope.co.uk. Alternatively, you can contact one of our rental specialists on +44 123 3225 114 who will help you through the booking process and answer any final questions. Driving in Argentina is one of the most exhilarating road-trip experiences in the whole of South America. Have a great trip!