Bosnia-Herzegovina Car Hire Fleet Options
With an abundance of waterfalls, rivers, wildlife and beautiful forests, Bosnia-Herzegovina, is by far one of the best countries in Eastern Europe to lose yourself in and escape the daily rat race. If you're visiting Sarajevo, pop into the Sarajevo War Tunnel Museum and relive some of the horrors of past generations. Likewise, take a look at the Latin Bridge, where Arch Duke Ferdinand and his wife were assassinated, triggering the first war world. With so many museums, monuments and tourist attractions within the city limits, it's hard to understand why anyone would venture further out. If you do muster up the desire to head out however, then you'll quickly realise just how fortunate you are to have made that decision. The sheer number of waterfalls alone are enough to keep you entertained, but don't forget the endless amounts of rivers, national parks and caves to explore.
Why opt for a Small Car Hire in Bosnia-Herzegovina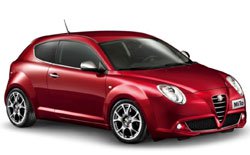 With many old medieval roads, tight alleyways and narrow passages, often it is advisable to hire a small car to navigate through these obstacles easily. Our small cars consist of Mini, which can seat up to two people with two carry-on bags, and Economy, which can seat up to four people with storage for one bag. Both types are easy to drive, economical to run and ideal for city driving. Discover Herzegovina, Stari Most Bridge or many other museums, monuments and tourist attractions.
Popular Small Car Hire Models: Kia Picanto, Skoda Fabia, Chevrolet Aveo, Skoda Fabia, Vauxhall Corsa, Kia Ceed, Ford Ka, VW Polo and many more.
Why opt for a Mid-size Car Hire in Bosnia-Herzegovina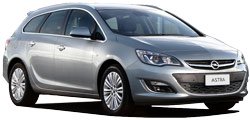 If you are looking for more engine power but without opting for a large vehicle, we would advise going for a Mid-Size car. Consisting of Compact and Intermediate vehicles, this car category comes with all the benefits afforded to a small car but with added advantages of a medium sized car. Both types can seat up to five people but with storage for up to three bags. This ups its capacity considerably compared to smaller models. This doesn't mean, however that you need to sacrifice on manoeuvrability and the ability to drive around the city with minimum effort.
Popular Mid-Size Car Hire Models: KIA Ceed, Hyundai I30, Chevy Cruze, Skoda Rapid Spaceback, Fiat Croma, Citroen C4, VW Golf, Renault Megane, Skoda Octavia, Renault Fluence, Ford Focus and many more.
Why opt for a Large-Size Car Hire in Bosnia-Herzegovina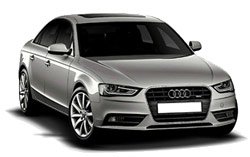 Our large cars are great if you are looking to cover long distances. With plenty of comfort and legroom, these Large vehicles also come with many on-board features to ease your road trip boredom. With powerful engines, you will effortlessly and comfortably arrive at your destination, relaxed and ready to explore further. Head to the Vrbar River and enjoy its wildlife, or enjoy some mesmerising views of the unforgettable Una National Park, and fall in love with its impressive waterfall.
Popular Large-Size Car Hire Models: Dacia Sandero Stepway, Vauxhall Vivaro, Skoda Octavia, VW Passat, Renault Traffic, Toyota Rav 4 and many more.
Why opt for a Luxury Car Hire in Bosnia-Herzegovina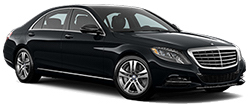 A popular vehicle for those visiting the country on business, our Luxury cars "pack a punch" when it comes to making good first impressions. In particular, our Convertible versions are highly popular during the summer months, and as such should be booked early. Visit Krupa Water Falls with the top down and feel as if you are in the heart of the action from the seat of your car. Depending on model, some cars can sent up to five people with plenty of legroom and with enough storage for up to four bags.
Popular Luxury and Convertible Car Hire Models: Audi Q7 and many more.
Why opt for an SUV Car Hire in Bosnia-Herzegovina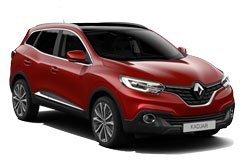 These powerful and sturdy cars are great for anyone thinking of driving on uneven roads and heading into the wilderness. Because for many, driving an SUV is often high on their list, you should take the opportunity, especially when visiting Bosnia-Herzegovina, to hire an SUV and explore some great places. As a country full of national parks and caves, you won't be spoilt for choice. With seating for up to five people and with storage for up to four bags of varying sizes - you'll still benefit from plenty of legroom and comfort.
Popular SUV Car Hire Models: Dacia Sandero Stepway, Toyota Rav 4, Audi Q7 and many more.
Why opt for Van Hire in Bosnia-Herzegovina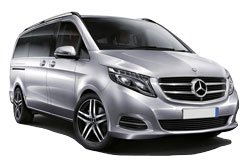 If you're interested in some outdoor adventure and travelling in a large group of up to nine people, then consider hiring a van for your trip. With adequate seating for everyone, including ample storage for all your bags and equipment, our Vans are perfect for those interested in a team building sports day. Equally these vans are very popular for those attending events and conferences. Create an unforgettable day of rafting in the Neretva River or take everyone to see some of the eerie cold war bunkers.
Popular Van Car Hire Models: Vauxhall Vivaro, Renault Traffic and many more.
If you are planning to visit Bosnia-Herzegovina then think about hiring a car during your trip and make the most of what this wonderful country has to offer. A car will allow you to visit such places as the Kravice Falls, Skakavac, Pliva Waterfall, the Kajtaz Turkish House and the old Bazar of Kujundziluk, with ease and without having to really on the local public transport. When hiring a car we would advise using our secure online booking engine for speed. Here in just a few steps, you can view, compare, add any extras and book your car hire. If you have any questions or would like to talk to some about placing a booking, then call our reservation specialists on +44 123 3225 114 or email at reservations@autoeurope.co.uk. Bosnia-Herzegovina is waiting for you to unravel everything it has to offer.