Canada Car Hire Fleet Options
Stretching all the way east from the Pacific to the Atlantic – and topped by the Arctic Ocean- Canada is a fairy-tale land of rugged mountains, ancient forests and vibrant, ultramodern cities. Ottawa, the capital, is home to many fine museums and the superb National Art Gallery, as well as its impressive Parliament buildings and historic Rideau Canal. And there's Quebec, North America's bastion of French-Canadian culture, a city proud of its many remnants of France's early 17th-century expansion, complete with the original ramparts, gates and defensive structures. With an abundance of mountains, lakes, rivers and lush green forests, Canada is a fast-growing destination for all sorts of outdoor activities, most notably fishing, hiking, skiing, kayaking and white-water rafting. Driving around this vast country in an Auto Europe car hire allows travellers the opportunity to better appreciate its immensity and richly-varied topography, particularly whilst visiting British Columbia and the Rockies and the fascinating cities of Vancouver and Victoria. Very much the heart of Canada's cowboy country, the Prairies region features the oil-rich and very affluent cities of Calgary, Edmonton and Winnipeg promising many head-spinning vistas along the way. Newfoundland is the country's most easterly province and arguably its most scenic, particularly in and around the stunning Gros Morne National Park and the old port city of St. John's. When you think of eco-tourism Canada always comes to mind, especially the magnificent Niagara Falls – one of the world's premier tourist attractions – and the mighty Rocky Mountains, not to mention Charlevoix, which comprises 6,177 square-miles of astonishing natural beauty.
Why opt for a Mini Car Hire in Canada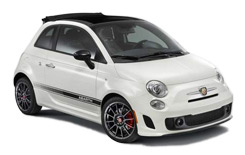 Canadian cities are spacious and very well organised, particularly the capital, Ottawa, a city mostly famous for its amazing Victorian architecture and Parliament Hill, the seat of Canada's federal government and one of North America's most visited tourist attractions. Parking spaces are plentiful and travelling around Ottawa's main tourist area is quick and easy, especially in one of Auto Europe's smallest hire cars, our popular Mini category cars which are perfect for travellers visiting Canada on their own or two people driving around with airline-style carry-on cases.
Popular Mini Car Hire Models: Toyota Aygo, Skoda Citigo, Kia Picanto, Ford KA, Mini Cooper, VW Up and many more..
Why opt for an Economy Car Hire in Canada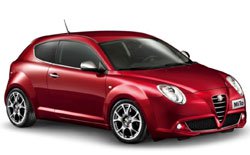 There's much to see and enjoy in a country as large and beautiful as Canada, which means that time and money are very much of the essence. To cover as much distance as possible at the minimum cost, we strongly urge you to opt for one of Auto Europe's Economy category cars, which are designed for four people with one large suitcase or two people travelling with a couple of suitcases. Use your Economy car to visit one of the world's most amazing cities, Vancouver, with its exquisite geographical setting between the mountains and the Pacific Ocean.
Popular Economy Car Hire Models: Fiat 500, VW Polo, Renault Clio, Ford Fiesta, Seat Ibiza (2 Doors), Opel Corsa and many more.
Why opt for a Compact Car Hire in Canada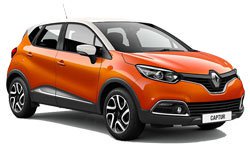 City sightseeing doesn't get much better than Quebec, one of the world's great cultural centres. Nestling along the banks of the Saint Lawrence River, it is arguably one of the prettiest places in the whole of North America and boasts quaint cobblestone streets and charming a citadel in its historic centre, plus many interesting attractions such as the Musée de la Civilisation (Museum of Civilization). For a place as interesting as Quebec, we highly recommend an Auto Europe Compact-category vehicle, which are large enough for five people with up to three items of luggage.
Popular Compact Car Hire Models: Toyota Auris, Opel Astra Estate, Kia Rio (4 Doors), Renault Symbol, Mercedes A Class, Opel Astra, VW Golf, Ford C-Max, Audi A3 and many more.
Why opt for an Intermediate-Size Car Hire in Canada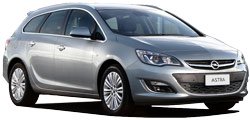 Some places in Canada deserve a larger vehicle, such as one of our Intermediate-size cars which have capacity for five people with two large suitcases and additional carry-on cases. Use your Auto Europe Intermediate car to visit the Nahanni National Park, through which runs one of the wildest white-water-rafting rivers in the world. The park also features many deep canyons, huge waterfalls, hot springs and a unique limestone cave system, plus it's home to an abundance of grizzly bears and wolves.
Popular Intermediate-Size Car Hire Models: Citroen C4 Picasso, Toyota Corolla, Ford Kuga, Citroen Berlingo, Ford Grand C-Max, Skoda Octavia Estate, VW Touran and many more.
Why opt for a Large-Size Car Hire in Canada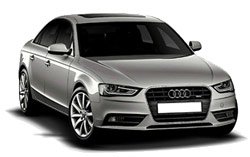 Sprawled out along Lake Ontario's northern shore lies the wonderful city of Toronto, very much the cultural heart of English-speaking Canada with a host of first-class museums covering a wide range of fascinating themes. Another of the city's must-see attractions is the famous Art Gallery of Ontario, one of Canada's finest galleries. In order to get the very best out of a place as interesting as Toronto, we'd suggest one of our larger and more luxurious vehicles, such as one of Auto Europe's Large category cars which are designed to seat up to five people with all their luggage in maximum style and comfort.
Popular Large-Size Car Hire Models: Audi A4, Ford Galaxy, Mercedes Vito, VW Passat Estate, Toyota RAV 4, Ford Mondeo Estate, Renault Talisman Grandtour and many more.
Why opt for a Luxury/Convertible Car Hire in Canada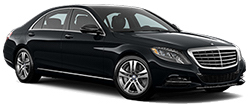 Auto Europe's top-end range of Luxury and Convertible cars are large and spacious with all modern conveniences such as sat nav and Bluetooth technology, making them ideal for touring Canada's most remote areas, such as the vast marshlands and fascinating archaeological sites of Grand Pré in Nova Scotia, which constitute a cultural landscape that bears testimony to the development of agricultural farmland using dykes and the aboiteau wooden sluice system.
Popular Luxury and Convertible Car Hire Models: BMW 5 Series, Jeep Grand Cherokee, Mercedes E Class, BMW 7 Series, Ford Edge, Audi A6 and more.
Why opt for an SUV or Van Hire in Canada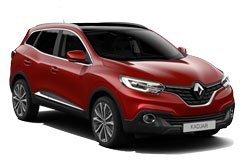 Montreal's Musée des Beaux-Arts is one of Canada's finest art galleries with a collection of rare European paintings, plus the city's summer entertainment programme is second to none, chiefly the long-established International Jazz Festival which annually unites over 2,000 world-class musicians from many different countries. Discover Montreal and its wide range of first.class tourist attractions in the grandest style by hiring one of Auto Europe's popular SUV vehicles. For large families or groups of between 7 and 12 people, we'd strongly recommend one of our modern Vans.
Popular SUV or Van Car Hire Models: Nissan Qashqai, Volvo XC90, Renault Captur, Suzuki Jimny 4x4, Opel Vivaro, Ford Tourneo, VW T5 and many more.
Canada is an amazing country to visit, particularly with an Auto Europe car hire. We hope our Canada Fleet Guide provides all the information you need to make the right choice of vehicle for your trip, whether it's a small, economical car or a comfortable van with space for up to twelve people. To make a reservation, just visit our website at www.autoeurope.co.uk to book your vehicle in three easy steps. For more information, please feel free to call our rental specialists 7 days a week on +44 123 3225 114 or email them on reservations@autoeurope.co.uk. Have a great trip!