Dominican Republic Car Hire Fleet Options
Occupying the eastern side of Hispaniola Island, the Spanish-speaking Dominican Republic is without doubt one of the Caribbean's most geographically diverse nations. Besides glorious year-round sunshine, the DR (as it is often abbreviated) is a land of spectacular mountain vistas, rolling landscapes, colonial architecture and pristine beaches framed by crystal-clear waters and lofty palm trees. A crossroads of civilisations rising out of the translucent Caribbean waters, the country's rich cultural heritage and remarkable natural environment make this country a most extraordinary destination. A place of discovery and adventure, the DR has been surpassing people's expectations for more than five centuries, including its most distinguished visitor, Christopher Columbus, who first happened upon this incredibly beautiful island in 1492. Santo Domingo, the capital, is very much the beating heart of the Dominican Republic, while the outlying terrain is mostly rural, with a physical and cultural complexity not found on other Caribbean islands, particularly the alpine splendour and tropical rainforests situated in the heart of the country's hinterland. And more good news for visitors driving their car hire in the Dominican Republic is that there are excellent motorways heading north, east and west out of the capital, connecting with an adequate network of minor roads that serve the more adventurous tourist seeking to delve deeper into the country's mountainous interior.
Why opt for a Small Car Hire in Dominican Republic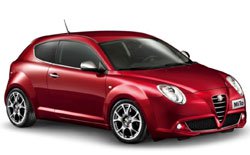 A kaleidoscope of period buildings, Santo Domingo's Zona Colonial is very much the heart of the city's historical centre. This exquisite square-mile of charming streets and leafy squares boasts many must-see tourist attractions, most notably the city's magnificent 16th-century cathedral featuring an exuberant mix of Gothic and Classical architecture. Close by, the Homenaje Watchtower (built in 1503) has stood guard against pirates and other unwanted visitors for many centuries as part of the original Ozama Fortress complex. To see the best of Santo Domingo quickly, easily and cheaply, we recommend one of Auto Europe's Mini or Economy category cars which cater for two to four people and are low-cost and easy to park in and around the Zona Colonial.
Popular Small Car Hire Models: Hyundai I10, Ford Fiesta, Opel Corsa, Nissan Micra, Skoda Citigo and many more.
Why opt for a Mid-size Car Hire in Dominican Republic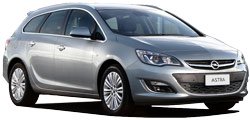 A mere 50-mile drive from Santo Domingo, the cool uplands of the island's lush interior provide welcome relief from the city's tropical heat, especially in high season. Dominated by the towering Cordillera Central (the mountain range that forms the island's spine), this part of the Dominican Republic is largely comprised of fertile farmland, lush green meadows and protected national parks, making it a wonderful place to visit, especially for nature lovers and bird-watchers. And seasoned hikers won't want to miss the chance of ascending Pico Duarte, which at 10,164 feet is the highest mountain in the whole of the Caribbean. To reach this part of the DR in comfort, and without spending too much on fuel, we suggest one of Auto Europe's popular Compact and Intermediate category cars designed for four or five people with a relative amount of luggage.
Popular Mid-Size Car Hire Models: Opel Astra, Toyota Auris, Hyundai 140, Ford Mondeo, Mazda 6, Ford Focus, VW Golf and many more.
Why opt for a Large-Size Car Hire in Dominican Republic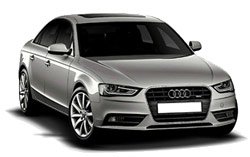 Being a smallish destination with a decent road system, most intrepid travellers to the Dominican Republic are likely to visit at least a couple of the island's many national parks and scientific reserves which serve to protect and preserve the country's forests, wetlands, deserts and mountains. Mostly dry, and wedged between two peaceful bays in the north-western corner of the country, the Parque Nacional Montecristi is a beautiful area blessed with coastal lagoons and mangrove swamps inhabited by countless crocodiles and sea turtles. The park oversees Goat Island (Isla Cabrita), a small island marked by a pretty lighthouse and a popular picnicking spot for visitors. Designed for five people travelling with at least three moderately-sized suitcases, Auto Europe's Large-category cars are ideal for road tripping through the DR's amazing national parks and other parts of the island's rugged interior.
Popular Large-Size Car Hire Models: Opel Insignia, Renault Fluence, VW Passat, Skoda Octavia, Toyota Avensis and many more.
Why opt for a Luxury/Convertible Car Hire in Dominican Republic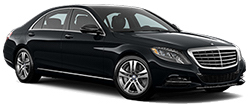 The Dominican Republic is renowned for its lavish, all-inclusive resorts and none are more appealing than Punta Cana, which is famous for its luxurious hotels and long stretches of white sandy shoreline. Facing both the Caribbean Sea and the Atlantic Ocean, Punta Cana is a good place to admire the holidaying habits of the jet-set whilst spotting the occasional A-list celebrity. A remote but no less attractive seaside setting is Playa Rincón located in a more secluded part of the island, where visitors can relax on one of the most beautiful beaches in the whole of the Caribbean. Featuring Ferraris, Bentleys and Porsches, Auto Europe's amazing Luxury and Convertible-category cars offer more than enough style for a prestigious place like Punta Cana, where many of the island's millionaires reside.
Popular Luxury and Convertible Car Hire Models: BMW 5 Series, Jeep Grand Cherokee, Mercedes E Class, BMW 7 Series, Ford Edge, Audi A6 and more.
Why opt for an SUV or Van Hire in Dominican Republic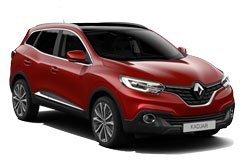 Close to the border with Haiti on the eastern edge of the Dominican Republic, the idyllic saltwater lake called Enriquillo is roughly the size of Manhattan and inhabited by numerous crocodiles (the largest population in the Caribbean), many brightly-coloured flamingos and a small gathering of highly-endangered iguanas. The lake's large mangrove associations, mud banks and lagoons provide a range of habitats capable of supporting a high diversity of flora and fauna, making it a fascinating place to visit at any time of the year. Exploring Lake Enriquillo and its environs requires a vehicle large and powerful enough to transport its passengers across some bumpy terrain in total comfort, which is the case with Auto Europe's sumptuous SUVs. Alternatively, our 7- to 12-seater Vans cater for larger groups with plenty of space for extra luggage.
Popular SUV or Van Car Hire Models: Nissan Qashqai, Volvo XC90, Renault Captur, Suzuki Jimny 4x4, Opel Vivaro, Ford Tourneo, VW T5 and many more.
Occupying two-thirds of the second-largest island in the Caribbean after Cuba, midway between North and South America, the Dominican Republic is a mostly mountainous and quite magnificent country to visit, especially for road trippers looking for plenty of outdoor adventure. A journey through the heart of the nation across the so-called Dominican Alps is always a memorable experience, with many deep valleys and fast-flowing rivers to photograph along the way. It's interesting to note that over 5,000 species of plant (including 300 different types of orchid) grow wild in the DR, with at least a third of them native to the island. Equally fascinating is the fact that each winter anything up to 5,000 humpback whales enter the island's waters to mate and give birth, making it one of the best places in the world to spot this truly amazing creature. Booking your car hire in the Dominican Republic couldn't be quicker or easier, it's just a case of visiting the Auto Europe website at www.autoeurope.co.uk and making your reservation in three simple steps. To discuss your booking in person with one of our award-winning agents, don't hesitate to call them 7 days a week on +44 123 3225 114 or send them an e-mail to reservations@autoeurope.co.uk. Have a great trip!