Egypt Car Hire Fleet Options
Considered by many to be the cradle of civilisation, Egypt is one of the most fascinating and sophisticated tourist destinations on the planet. It is often a case of deciding where to go and what to see first with your car hire in Egypt, be it the golden beaches of the Red Sea or the lovely landscapes of the River Nile. Alternatively, there's ancient Alexandria with its idyllic Mediterranean setting or the many wonders to be found in the Sinai Desert situated in the country's arid north-east. From the awe-inspiring Pyramids near Cairo to the great temples in the far south of the country, Egypt has all the appeal of a multi-layered culture that's as much about the enduring endeavour of its people and their way of life as it is the many mummies and monuments. The country's lifeblood for countless centuries, the mighty River Nile links the Mediterranean Sea with Lake Victoria halfway down the African continent about 4,200 miles to the south. In fact, the Nile is synonymous with Egypt; almost the entire population is flanked along the narrow fertile plains fringing its banks and the river's waters are a vital thoroughfare for merchant vessels and leisure cruisers alike. Cairo, the capital, is a bustling metropolis crammed with magnificent monuments, including mosques, citadels, palaces and pyramids, and bursting with sightseeing opportunities for visitors making the most of their car hire in Egypt. In contrast, the country's delightful Red Sea Coast (the Gulf of Aqaba, in particular) is an oasis for people who enjoy scuba-diving, kite-surfing, fishing and a host of other relaxing seaside activities.
Why opt for a Small Car Hire in Egypt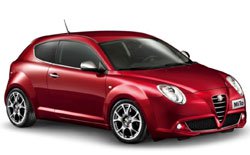 With its abundance of bazaars and medieval mosques, Cairo is a tourist's treasure trove for visitors striving to take advantage of their car hire in Egypt. The city boasts one of the world's top tourist attractions, namely the Egyptian Museum, which is located deep in the heart of the capital. Packed with extremely rare artifacts from every period of the nation's long and chequered history, the museum is home to the famous Tutankhamun treasures and is a must-see attraction. To navigate a large city like Cairo in the quickest and most efficient manner possible, we suggest one of Auto Europe's Mini or Economy category cars comprising a wide range of small, manoeuvrable and low-cost vehicles for two to four people.
Popular Small Car Hire Models: Hyundai I10, Ford Fiesta, Opel Corsa, Nissan Micra, Skoda Citigo and many more.
Why opt for a Mid-size Car Hire in Egypt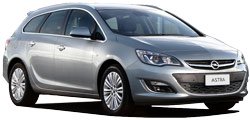 When in Egypt it's almost obligatory to see the Great Pyramid and its two worthy companions, the only survivors of the original Seven Wonders of the World. Built almost 4,500 years ago, the pyramids are no less awe-inspiring today, especially at sunrise or sunset, the most spiritual and thought-provoking times of the day to view these quite exquisite and formidable-looking structures. Small, economical and with space for four or five people, Auto Europe's Compact and Intermediate category cars are ideal for visiting one of the world's most iconic tourist sites, which are located at Giza on the outskirts of Cairo.
Popular Mid-size Car Hire Models: Opel Astra, Toyota Auris, Hyundai 140, Ford Mondeo, Mazda 6, Ford Focus, VW Golf and many more.
Why opt for a Large-Size Car Hire in Egypt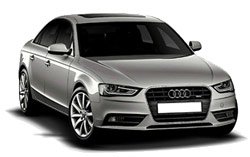 Ancient Thebes, with its remarkable necropolis, was the capital of Egypt during the period of the Middle and New Kingdoms. With the temples and palaces at Karnak and Luxor, and the necropolises of the Valley of the Kings and the Valley of the Queens, Thebes is a striking testimony to Egyptian civilization in its heyday. The Karnak temple complex is a vast open site and ranks as the second-most visited attraction in the whole of Egypt after the pyramids. With their powerful engines and spacious interiors, Auto Europe's Large-category cars are perfect for groups of up to five people visiting Thebes and Egypt's other ancient sites.
Popular Large-Size Car Hire Models: Opel Insignia, Renault Fluence, VW Passat, Skoda Octavia, Toyota Avensis and many more.
Why opt for a Luxury/Convertible Car Hire in Egypt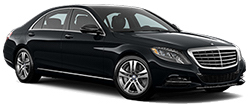 About 100 miles south-west of Cairo, Wadi Al-Hitan (Whale Valley) in Egypt's Western Desert region contains extremely rare fossil remains of the earliest, and now extinct, suborder of whales. These fossils represent one of the major stories of evolution, i.e. the emergence of the whale as an ocean-going mammal from a previous life as a land-based animal, making it the most important site in the world for the demonstration of this stage of evolution by portraying vividly the form and life of these whales during their transition. There's no better way to explore Whale Valley than in an Auto Europe Luxury or Convertible car, both upmarket categories featuring a range of stylish and very powerful vehicles.
Popular Luxury and Convertible Car Hire Models: BMW 5 Series, Jeep Grand Cherokee, Mercedes E Class, BMW 7 Series, Ford Edge, Audi A6 and more.
Why opt for an SUV or Van Hire in Egypt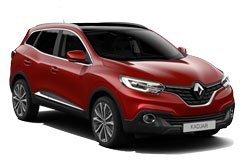 Take a trip into Egypt's cosmopolitan past by visiting the fascinating city of Alexandria located 135 miles north-west of Cairo on the Mediterranean coast. Once there, a visit to the ancient Bibliotheca Alexandrina is a prerequisite for visitors interested in the history of the city's Great Library, while the old souqs of the historic Anfushi district promise plenty of fine food and a fascinating atmosphere for road-trippers exploring the north coast in their Egypt car hire. For this part of the country, we recommend one of Auto Europe robust and ultra-comfortable SUVs, but for larger groups the best choice is one of our 7- to 12-seater Vans which provide plenty of space for additional luggage.
Popular SUV or Van Car Hire Models: Nissan Qashqai, Volvo XC90, Renault Captur, Suzuki Jimny 4x4, Opel Vivaro, Ford Tourneo, VW T5 and many more.
With its many ancient souqs, beautiful sandy beaches, iconic architecture and an abundance of wildlife, Egypt certainly doesn't fall short in touristic terms. From a sailing trip down the Nile and a night's camping in the White Desert to a soul-cleansing meditation session in the burial chamber of the Great Pyramid, it is a country so diverse and so full of surprises that you'll certainly feel the urge to keep returning time and time again. For road-trippers striving to see as much of the country as possible, it's worth sticking a close as possible to routes along the Nile Valley - the part of Egypt where the majority of people live - which despite only being 10 miles wide is also an amazing 600 miles long! The aim of Auto Europe's Egypt car hire fleet guide is to help you select the most appropriate vehicle for driving through a country as exciting and varied as this. And once the decision is taken, it's a simple case of booking your Egypt car hire in three quick and easy steps using the Auto Europe booking engine. Just visit our website at www.autoeurope.co.uk and select the best rates offered by the many different suppliers we feature. If you require any more information, please feel free to call our award-winning rental specialists on +44 123 3225 114 who are on hand to help you 7 days a week. Have a great trip!