Estonia Car Hire Fleet Options
Inhabited since at least 9,000 BC, and certainly one of Europe's surprise destinations, Estonia is as culturally distinct as it is geographically unique. Sparsely populated, this little gem of a country with a big heart (or a Nordic country with a warm twist) promises visitors, especially those in an Auto Europe car hire, the thrill of the unknown. With about a fifth of its land comprising natural parks, Estonia is a place of immense natural beauty and the purest peace and quiet, especially on its 2,000-plus islands nestling idyllically in the Baltic Sea. Graced with cool summers and an expansive coastline, Estonia boasts more than 1,200 miles of prime hiking trails, and it's a little-known fact that the country ranks very highly amongst the top European bird-watching destinations. Tallinn, the capital, is an intoxicating mix of baroque palaces and medieval houses interspersed with piercing church spires and ancient battlements. Set within its well-preserved medieval walls, most of Tallinn's key sights exist in the Old Town and can be easily explored with a leisurely stroll through the inner city's narrow, cobbled streets. Away from the capital lie vast swathes of unspoilt countryside dotted with peaceful lakes and a wealth of wetlands and bogs, for which Estonia's hinterland is well known. But the real Estonia exists away from the capital in the many outlying towns and villages, such as the therapeutic spas of Pärnu and the mystical landscapes of Saaremaa, an island increasingly sought-after for its old-world charm and laid-back way of life.
Why opt for a Small Car Hire in Estonia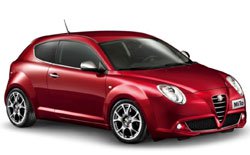 Tallinn, Estonia's charming capital, boasts one of Europe's best-preserved historic centres. Steeped in medieval charm, the city's key attractions include the 13th-century Cathedral of St. Mary the Virgin (one of the oldest in Europe) and the Estonian History Museum recounting 11,000 years of the country's history. Visitors to the Estonian Open-Air Museum nearby are treated to a fine collection of historic windmills and traditional thatched buildings depicting life as it has always been in one of Europe's oldest countries. To fully appreciate Tallinn's Old Town, we recommend one of Auto Europe's most economical and manoeuvrable vehicle categories, namely our Mini and Economy cars which are designed for two to four people.
Popular Small Car Hire Models: Hyundai I10, Ford Fiesta, Opel Corsa, Nissan Micra, Skoda Citigo and many more.
Why opt for a Mid-size Car Hire in Estonia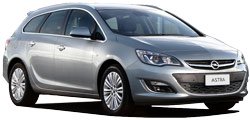 When in Tallinn, make sure you visit the amazing (and award-winning) Lennusadam Seaplane Harbour, a fascinating maritime museum converted from Peter the Great's old naval hangar in the heart of the capital. One of Estonia's top tourist attractions, the collection comprises all manner of sea vessels, including a minesweeper, steam-powered ice-breaker and a restored 1930s naval submarine. The museum also features a fine collection of other interesting artefacts, such as photographs, documents, drawings, charts, books and other objects of a seafaring theme. Auto Europe has a wide choice of vehicles available for city sightseeing in Tallinn and elsewhere in Estonia, notably our popular Compact and Intermediate category cars which are perfect for groups of four or five persons travelling with a couple of moderately-sized suitcases.
Popular Mid-Size Car Hire Models: Opel Astra, Toyota Auris, Hyundai 140, Ford Mondeo, Mazda 6, Ford Focus, VW Golf and many more.
Why opt for a Large-Size Car Hire in Estonia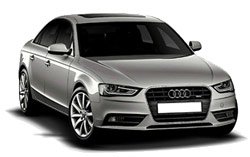 Dating back to the 1380s, Kuressaare Castle on Saaremaa Island in western Estonia is the only perfectly-preserved Gothic medieval castle in the whole of the Baltic States. Standing proud as a striking museological introduction to Estonia's local history, this remarkable three-storey structure made of locally-quarried Saaremaa dolomite is surrounded by impressive walls and a fortified defence tower hundreds of years old. After exploring the castle, a drive down the Sörve Peninsula makes for a very pleasant excursion, especially in late afternoon when the brilliant sun starts setting to the west. With their larger engines and spacious interiors, Auto Europe's Large-category cars are designed for road trips of this nature, offering enough room for up to five people plus three moderately-sized suitcases.
Popular Large-Size Car Hire Models: Opel Insignia, Renault Fluence, VW Passat, Skoda Octavia, Toyota Avensis and many more.
Why opt for a Luxury/Convertible Car Hire in Estonia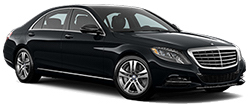 Discover the natural beauty of Estonia's north-east coastal region. The road to Paldiski (an old sea port dating back to the 1300s) passes through an enchanting region with a long and colourful history, offering visitors a few wonderful surprises along the way. The landscape along this stretch of coastline is stark and yet hauntingly beautiful. Besides the spectacular views from the top of the cliffs, look out for Estonia's second-largest waterfall at Jägala and the Lahemaa National Park further to the east. Book yourself a top of the range Porsche, Ferrari or Bentley and travel in grand style with one of Auto Europe's Luxury or Convertible-category cars, which are ideal for an exhilarating road trip along Estonia's glorious north coast.
Popular Luxury and Convertible Car Hire Models: BMW 5 Series, Jeep Grand Cherokee, Mercedes E Class, BMW 7 Series, Ford Edge, Audi A6 and more.
Why opt for an SUV or Van Hire in Estonia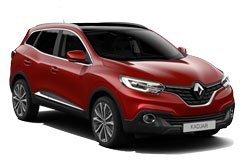 Set on the banks of the River Emajõgi, the charming town of Tartu in the south-east of the country is home to one of Europe's oldest universities. The country's second-largest city, Tartu has many first-class tourist attractions to explore, most notably the famous Estonian National Museum which opened in 1909. Other must-see sights include the old Lutheran St. John's Church, the impressive 18th-century town hall building, ruins of the 13th-century cathedral and the city's magnificent botanical gardens attached to the university. For a wonderful round-trip to Tartu from the capital, Tallinn, we highly recommend hiring an Auto Europe SUV, which are ultra-comfortable and designed for up to five people travelling with a limited amount of luggage. For those requiring even more space, we suggest one of our modern Vans fitted with seating for between 7 and 12 people plus plenty of additional luggage space.
Popular SUV or Van Car Hire Models: Nissan Qashqai, Volvo XC90, Renault Captur, Suzuki Jimny 4x4, Opel Vivaro, Ford Tourneo, VW T5 and many more.
Estonia is one of those countries that must be seen to be believed. The fact that its capital, Tallinn, has the world's biggest and best-preserved historic centre is an indication of what the rest of the country has to offer. The fact that most Estonians speak excellent English is another very good reason to visit, and driving around couldn't be easier with great road connections to the south using the Via Baltica route between Tallinn, Riga, Kaunas and Warsaw and east on the motorway linking Tallinn with the Russian city of Saint Petersburg. The domestic road network is also efficient and covers all regions of the country. And you'll find there's plenty of space on the roads; Estonia is the least populated of all the EU member states with less than 30 people per square kilometre, meaning that the roads will be mostly empty except for when you're sightseeing in the big cities. There are plenty of reasons to book your Auto Europe car hire in Estonia today. We guarantee the cheapest possible car hire rates worldwide and we offer the most extensive and varied car hire fleets, ranging from a humble Fiat 500 to a fabulous Ferrari. We do not charge any cancellation or amendment fees up to 48 hours before pick-up and our customers never pay a credit card fee, ever. Make your reservation at the Auto Europe website at www.autoeurope.co.uk now or call us 7 days a week on +44 123 3225 114. Enjoy your car hire in Estonia and have a great trip!