Gibraltar Car Hire Fleet Options
Gibraltar is a British Dependent Territory located on the tip of Southern Spain and overlooking the Strait of Gibraltar. With magical views over the Mediterranean, the continent of Africa and the Spanish Andalusian mainland, Gibraltar's iconic Rock rises up from the mists to impose its shadow over the area. Being only three miles, Gibraltar's ties to the UK can be seen through its legal, monetary and daily customs – with many much loved British brands, pubs and bars being found on the rock. Although a small place, you can experience so much more when driving around with your car hire from Auto Europe. Generally only buses and taxis can be relied upon to get you around, but if you value your time there can be no better way to see Gibraltar, its south side and the top of the rock, then with a vehicle.
Why opt for a Small Car Hire in Gibraltar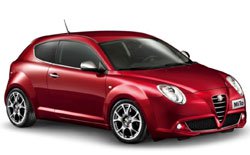 Covering such a small area means that much of Gibraltar's town streets are understandable very narrow and awkward to navigate. Parking can also be tricky to find, but some main town car parks do exist if you're willing to pay. With a large car park located near the border, another option is to park up and take a short walk into town. Our small car section consists of Mini and Economy car categories, which are ideal for inner city driving. Our mini cars can seat up to two people with two carry-on bags, whilst the economy cars have space for up to four people with one bag.
Popular Small Car Hire Models: Fiat 500, Vauxhall Corsa, Toyota Aygo, Ford Fiesta and many more.
Why opt for a Mid-size Car Hire in Gibraltar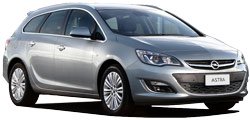 Although a small place, Gibraltar still has so much to see and do. Consider taking one of our Compact or Intermediate cars to the top of the Rock to gain some amazing views over the strait of Gibraltar and the Spanish mainland. At the top you can also visit some of the original caves, which were used to defend Gibraltar throughout the years. With a car you can also take a quick drive to Europe Point, the most southern point of Gibraltar. Both our Compact and Intermediate cars can seat up to five people and store up to three bags of varying sizes. Also ideal if you're looking for a fuel-efficient car.
Popular Mid-Size Car Hire Models: Seat Leon, VW Golf, Vauxhall Mokka, Renault Talisman, Citroen C4, Ford Focus, VW Caddy, Nissan Qashqai, Audi A3, Mercedes A Class and many more.
Why opt for a Large-Size Car Hire in Gibraltar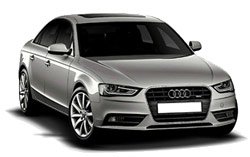 If you're looking for more comfort and legroom, then consider hiring one of our Large car categories whilst in Gibraltar. With powerful engines, these cars can cover large distances comfortable. This makes them perfect if you decide to cross the border onto the Spanish side. Here you can take the opportunity to see what La Linea, Algeciras or San Roque has to offer or head towards the better known towns of Estepona, Marbella and even Malaga city. We would recommend the water park in Algeciras for a great family fun day out.
Popular Large-Size Car Hire Models: VW Transporter, Ford Galaxy, Mercedes GLA, Jaguar S-Type and many more.
Why opt for a Luxury Car Hire in Gibraltar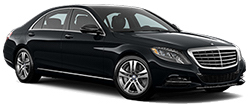 When visiting this beautiful area take advantage of the mild winters and the exceptional Mediterranean summers by hiring a Luxury car during your stay in Gibraltar. Consisting of iconic car brands such as BMW, Jaguar and Mercedes, our luxury car category will no doubt make your holiday extra special. Depending on model, you can seat up to five people with adequate storage for their belongings. Glamorous inside and out, these vehicles deluxe features will keep you smiling during your entire trip, especially if you choose Convertiblecar.
Popular Luxury and Convertible Car Hire Models: Fiat 500, Jaguar S-Type and many more.
Why opt for Van Hire in Gibraltar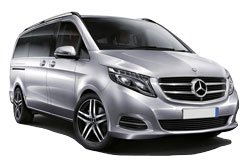 Hiring a Van can often be a good idea if you are travelling with loads of people. With seating for up to nine people, Vans are again perfect for taking large groups up to the top of the rock, especially to explore the Upper Rock Nature Reserve. Passengers will have plenty of legroom and space to store their belongings. Very popular amongst companies who are looking to take their staff on training days, to events of conferences. We would highly recommend booking early for the summer months.
Popular Van Car Hire Models: Citroen C4 Grand, VW Caddy, VW Transporter, Ford Galaxy and many more.
Visiting Gibraltar will no doubt make an everlasting impression on you. From its imposing rock to its characteristically rich town, you'll enjoy getting to know every part of this small country. Spend an afternoon shopping on Main Street, or relaxing on Eastern Beach, Catalan Bay or Sandy Bay – the choice is yours. If you're looking for more nightlife, then Ocean Village or Casemates would be our option every time. Make your car hire reservation today by calling one of our agents on +44 123 3225 114 or emailing on reservations@autoeurope.co.uk. We are on-hand to answer any questions you may have and advise on the planning of your Gibraltar trip. We can also talk you through the various available car categories and what their benefits are. Why not start your Gibraltar adventure today!