Guadeloupe Car Hire Fleet Options
Thinking of spending your holiday in the Caribbean? Guadeloupe, a French oversees dependency, also known as the Butterfly Island, is one of the top locations to visit in the Caribbean. Located southeast of Puerto Rico, Guadeloupe boasts serene beaches with white sand and palm trees. Getting around the archipelago is fairly easy by ferry and a car hire from Auto Europe. We offer all-inclusive deals for holiday makers and business clients alike. Take a look at below descriptions of available car hire in Guadeloupe and make your booking today!
Why opt for a Small Car Hire in Guadeloupe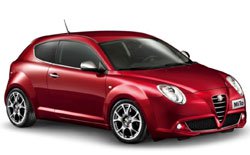 Small Car category is optimal for a couple travelling with little luggage. If you do not need a large car, this category is the right one for you. Easy to park and manoeuvre, small cars are also economical with fuel. These vehicles can store one large and two carry-on bags. The small car section includes Mini and Economy vehicle categories, which are ideal for short trips.
Popular Small Car Hire Models: Renault Twingo, Ford Fiesta, Renault Clio, Volkswagen Up, Skoda Fabia, VW Polo and many more.
Why opt for a Mid-size Car Hire in Guadeloupe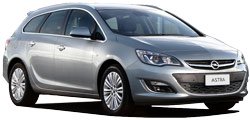 This selection consists of Compact and Intermediate cars. The Mid-size category is recommended for four to five people or small families. Fitting two large suitcases and one carry-on bag, the mid-size cars are ideal for out-of-town trips with friends or children. These vehicles are characterised by a spacious interior, which have been designed to provide a comfortable drive for all passengers.
Popular Mid-Size Car Hire Models: Reanault Megane, Renault Kangoo, Fiat Tipo, Renault Captur and many more.
Why opt for a Large-Size Car Hire in Guadeloupe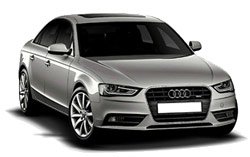 If you are looking for a large sedan car, you won't be disappointed with the large-size category. Equipped with powerful engines and numerous on-board features, our Large category cars are a pleasure to drive. These vehicles provide seating for five people with storage for two large suitcases and two carry-on bags, and are perfect for long drives in the countryside.

Popular Large-Size Car Hire Models: Renault Kadjar, Seat Ateca and many more.
Why opt for a Luxury Car Hire in Guadeloupe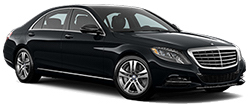 Fancy a pinch of glamour on your holiday, or are you looking to impress your business partners? Take a look at our prestige fleet available in Guadeloupe and choose your next luxury car hire from our offer of top-notch vehicles with modern design and sports engines. This selection includes Luxury and Convertible categories.
Popular Luxury and Convertible Car Hire Models: Audi A3 Cabrrio, Jaguar XE and many more.
Why opt for an SUV Hire in Guadeloupe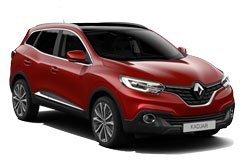 Everyone wants to drive an SUV! Why not hire it on your holiday in Guadeloupe? Our trusted partners offer different models that accommodate five people and can store three large suitcases and two carry-on bags. Choose the SUV category for comfortable travels around the archipelago and make the most of your holiday in Guadeloupe!
Popular SUV Car Hire Models: Dacia Duster, Suzuki Vitara, Land Rover 7 Pax and many more.
Why opt for a Van Hire in Guadeloupe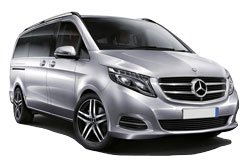 Van category encompasses the largest vehicles we offer for rent. Vehicles within this category offer maximum seating capacity for seven to nine passengers with additional storage for your entire luggage. Choose this category if you're travelling in a group of more than five people or need to transport your sports equipment. These vehicles prove to be very comfortable on long-distance drives.
Popular Van Car Hire Models: Dacia Lodgy 5+2 Pax, Renault Traffic 9 Pax, Renault Grand Scenic 5+2 and many more.
With a large fleet of hire vehicles in Guadeloupe, Auto Europe is able satisfy all tastes and needs. If you would like to find out about our car hire conditions, please visit our secure booking engine, where you can make your reservation in just three easy steps. Should you need more assistance or would like to learn more about coverage options, please call our reservations specialists on +44 123 3225 114 to help you finalise your booking.