Hungary Car Hire Fleet Options
Despite its relatively low profile on the world stage, Hungary is one of the 15 most visited countries in the world. Famed for stunning architecture, fascinating history and arguably the best cuisine in Eastern Europe, Hungary has plenty with which to enthral and delight its visitors. Budapest is one of Europe's most desirable cities, where refined architecture holds court over a famously hedonistic nightlife. In summer, visitors flock to the thermal springs to socialise and rejuvenate. Hungary's central location provides easy access to Romania, Serbia, Croatia, Austria, Czech Republic and Ukraine, making it the perfect location for a road trip around Central and Eastern Europe. With an Auto Europe car hire you can explore at your own pace and truly get the most out of your trip. We've been in the car rental market since 1954 and have developed strong relationships with all of the most reliable suppliers of car hire in Hungary. This means that we can bring our customers the best prices on the market and a huge selection of vehicles. As such, we've created this handy fleet guide, to help you choose the best car category for your trip.
Why opt for a Mini Car Hire in Hungary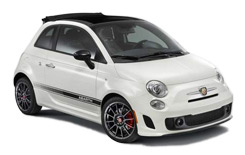 If you're planning to stay only in the city during your trip to Hungary, why not choose one of our Mini vehicles. These cars are perfect for navigating Budapest's thoroughfares and for slotting into impossible parking spaces. With space for up to two people with their carry-on luggage, these cars are a great budget choice, as they're also very affordable to hire and run.
Popular Mini Car Hire Models: Fiat Panda, Suzuki Swift, VW Up, Kia Picanto, Toyota Aygo, Hyundai i10 and many more.
Why opt for an Economy Car Hire in Hungary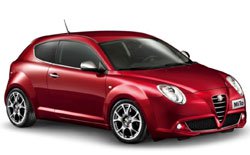 At only slightly greater cost you can upgrade to one of our Economy vehicles. These cars have enough room to fit up to four people or two people with two large suitcases, making them great value for money. They are just as adept for manoeuvering around the city, with a slightly bigger engine.
Popular Economy Car Hire Models: Skoda Fabia, Fiat Punto, Suzuki Swift, Ford Fiesta, Kia Rio, Suzuki Ignis and many more.
Why opt for a Compact Car Hire in Hungary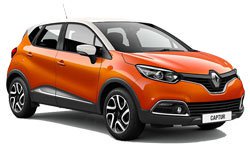 Our selection of Compact cars are a great choice for travelling with several people on a budget. With larger engines, these vehicles are very economical to run and can still zip around the city, with scope for also getting into the countryside. These cars can fit up to five passengers with two large suitcases and a carry-on bag, although they are still a popular choice for solo travel.
Popular Compact Car Hire Models: Opel Astra, Ford Focus, Toyota Auris Estate, VW Golf, Suzuki Baleno, Citroen C3, Kia Ceed and many more.
Why opt for an Intermediate-Size Car Hire in Hungary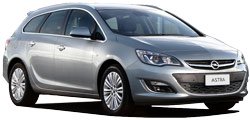 Hungary is a great place to take the family - it offers a real taste of Eastern Europe with the chance to make road trips to any of its seven neighbouring countries, the cuisine is fantastic and it offers a good balance of educational experiences and fun for adults too. Our Intermediate-Size vehicles, sometimes known as Family Size, are a great mid-budget choice. They have room to comfortably fit up to five people, two large suitcases and one carry-on bag and have powerful engines capable of covering much larger distances.
Popular Intermediate-Size Car Hire Models: Skoda Rapid, Ford C-Max, Citroen C Elysee, Audi A3, Suzuki Vitara, Opel Zafira and many more.
Why opt for a Large-Size Car Hire in Hungary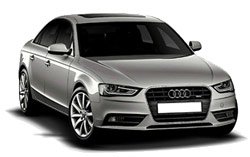 In order to ensure that the whole family travels in asbolute comfort, have a look at our range of Large cars. You can be sure that everyone will have their own space to breathe in one of these vehicles. For the adventurous, they are perfect for travelling outside of Hungary, although are also great for travelling between cities. With space for five people, three large cases and two smaller bags, this category is great if, like many of us, you plan to bring the kitchen sink on holiday!
Popular Large-Size Car Hire Models: Ford Mondeo, Ford S-Max, Ford Galaxy, Nissan Qashqai, BMW 2 Series Active Tourer, Opel Insignia Estate and many more.
Why opt for a Luxury/Convertible Car Hire in Hungary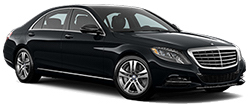 Whether you're visitng Budapest on business and want to impress, are simply used to driving the best at home, or want to treat yourself while on holiday, our Luxury and Convertible vehicles never disappoint. These cars are often available at a lower price than you might presume and can make your holiday one to remember as soon as you hit the road! Take a look on our website to see if you can find a bargain to remember.
Popular Luxury and Convertible Car Hire Models: Mercedes V Class, BMW 520D, Mercedes GLC, Audi Q7 and many more.
Why opt for an SUV or Van Hire in Hungary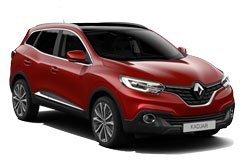 Thanks to Hungary's close borders with multiple countries, it's a great place for exploring several places in one trip. Our 7-12 seater Vans mean that you can organise your friends and stick together even when on the road! Alternatively, if you're taking a family holiday and want to prioritise their security, look no further than our secure SUV vehicles.
Popular SUV or Van Car Hire Models: Suzuki Vitara, Nissan Qashqai, Opel Mokka, Toyota Rav 4, Toyota CHR Hybrid, Ford Kuga, Ford Galaxy, Ford S-Max, VW Sharan and many more.
We hope that this fleet guide has been informative and clear enough to give you confidence in choosing the right car hire. If you still have some questions, please don't hesitate to get in touch with our award-winning customer service team who will be able to guide you through every step of your car hire experience. If you feel ready to make a booking yourself, head to our online booking engine and you can have all your vehicular arrangements settled within a few simple clicks. At Auto Europe we operate with a 48-hour cancellation policy, meaning that you have up to 48 before pick-up to change your mind, so there really is no reason not to book now with Auto Europe!