Car hire in Hungary - Exploring the Heart of Europe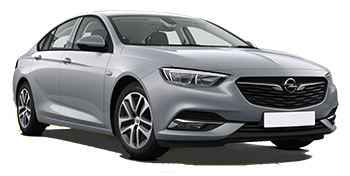 Centrally located in the heart of the continent, this proud land of the Magyars is one of the most beautiful countries in Europe. Since abandoning communism in 1989, it has emerged as a burgeoning tourist destination with a unique culture and a rich mix of tourist attractions to suit all tastes. Despite its relatively small size, it has a lot to offer, such as Lake Balaton (the ideal place to unwind after a busy sightseeing itinerary in Budapest), Bekescsaba and Eger, a medieval wine town with a lovely historic centre.
The capital, Budapest, has garnered a reputation as the Paris of the East on account of its splendid architecture, bustling cultural life and idyllic riverside setting. Overlooking the Danube, Buda Castle is very much the city's star attraction with several key sights inside its ancient walls, including the Budapest History Museum and the Hungarian National Gallery. Another must is the magnificent Hungarian Parliament building across the river, one of the largest in the world and home to the country's sparkling collection of crown jewels.
There's much to see beside Budapest, and the best way to see it all is with a car hire in Hungary, which offers you all the freedom and flexibility you'll need during your stay. With your own transport you'll be able to tour the entire country if you wish, visiting many other interesting places en route, such as the historic city of Sopron not far from the Austrian border. You'll also be able to enjoy a drive through Hortobágy National Park, which is home to the csikósok, Hungary's very own modernday cowboys, and Békéscsaba, a town notable for its fine churches and other striking architecture.
Since being established midway through the last century, Auto Europe has grown into one of the world's leading car hire companies. We currently operate with more than 24,000 pick-up points in over 180 popular destinations worldwide. And by working with the industry's most prestigious car rental suppliers, we are able to offer the widest choice of vehicles at the lowest prices. Whether it's a small, economical car for city sightseeing in Budapest or a more robust SUV for a trip to Lake Balaton, you'll find it easily on the Auto Europe website.
You can rent a car in Hungary quickly and cheaply on the Auto Europe website in just a few clicks of the mouse; alternatively you can speak to one of our award-winning rental specialists on the phone by calling +44 123 3225 114 and they will be more than happy to find you the best deal. Additionally, you might want to check out the user ratings and comments posted by some of our previous customers on our Hungary car hire reviews page.
For more information on renting a vehicle in Hungary, click on the car hire related topics listed below:
Where to Pick up a Car Hire in Hungary
There's lots of choice for visitors looking to rent a car in Hungary, with dozens of convenient pick-up locations dotted all over the country, including several in the heart of the capital, Budapest.
Planning a trip to Hungary has never been easier thanks to the wide selection of collection points we have to offer. And if for some reason you can't find what you're looking for online, Auto Europe's efficient reservations staff can take your call and answer all your questions.
Have a look at our blog post explaining everything you need to know when picking up a car hire before deciding on your travel itinerary.
Compare Car Hire Rates at the Most Popular Airport and Rail Stations in Hungary
| | |
| --- | --- |
| Pecs-Pogany Airport Airport | |
Book with the Best Car Hire Suppliers in Hungary
Auto Europe is one of the world's leading car hire companies and as such has managed to develop longstanding working relationships with all the top international vehicle rental suppliers, most notably Budget, Avis, Europcar, Hertz, National, Sixt, Dollar and Alamo.
Our ground-breaking price guarantee policy means that visitors don't need to look any further for the best deals on car hire in Hungary because the cheapest offers are here on our website!
Besides offering the cheapest prices for car rental in Hungary, we have the widest selection of vehicles available on the market, and always at the right price.
When choosing our partners, Auto Europe's main priority is always to make completely sure that the company's standards for quality and service are like our own, which means that your experience of renting a car in Hungary must be equal or better than driving your own car back home.
---
Frequently Asked Questions about Renting a Car in Hungary
The idea of this section is to provide a list of the most popular questions that arise when hiring a car in Hungary. Keep scrolling and you'll find information on a wide range of subjects, from age limits, cross-border travel suggestions and local driving rules to paying motorway tolls, choosing the best coverage and adding another driver to help out on a long trip. Just click on the link and you'll find all the info you need, or if you prefer you can speak to one of our rental specialists who will gladly try to help resolve any issues you might have.
---
Generally speaking, you must be at least 19 years old to hire a car in Hungary, although many suppliers have a minimum age requirement of 21 and will insist that the driver has held his or her licence for at least one year. Drivers drivers under the age of 26 may incur what is known as a Young Driver Surcharge, which is paid locally to the supplier when you arrive to pick up your vehicle. You'll find all this info and more on our dedicated Car Hire Age Requirements page.
All the relevant details regarding minumum ages and restrictions etc. can easily be found on the Auto Europe website, including any additional fees that you'll be expected to pay locally. When making a search in the Auto Europe booking engine, just click on the blue rate details where you'll find all the different specifications relating to your chosen destination, vehicle category and supplier. This same info can also be found in the Terms and Conditions on the website and on the car hire voucher sent to you once your booking has been confirmed. Please also be aware that the correct age of the primary driver must always be declared when booking a car hire in Hungary with Auto Europe, after which we always inform our customers of any restrictions that might apply to their rental. We have plenty of tips and suggestions for less experienced drivers booking their first car hire in Hungary on our related blog-post.
Yes. Both domestic and international one-way car hire is available between select locations in Hungary and some surrounding countries for an additional fee, subject to a minimum duration of at least one day (domestic) and three days (international) applying. To find the relevant one-way car hire information on the Auto Europe website, you just need to make a search and the fee (without VAT) will be indicated on the booking engine results below the car hire rate. To find out about any respective travel restrictions in Hungary, just make a quick search on our booking engine by choosing your preferred car hire category/supplier before choosing Rate Details -> Inclusive Package -> General Terms. This info will also be written on the voucher they receive after the booking. The same details will be sent to you by e-mail once the reservation has been finalised.
Please note that one-way fees are charged and collected by whichever one of our trusted car rental companies you choose to travel with (each supplier determines its own fee independently), which means that Auto Europe does not collect or profit from any one-way fees in any way, but we feel that it is very important to inform our clients of all fees incurred in order to help them make the best choice when planning their trip to Hungary, including some of the most interesting places away from the capital such as Pecs, Vac and Szeged. For the same given pick- up and drop-off location, it's often the case that one company may charge far less than another, while some may not permit the journey at all! Every supplier has different offices and rental locations, thus enabling each provider to offer different options.
Traveling across borders tends to be allowed by all suppliers, however the restricted countries vary from supplier to supplier, especially in Eastern Europe. In general an extra fee applies to travel outside of the rental country and all countries of travel must be noted at time of booking. It is also possible that a higher deposit is required when travelling to certain countries due to insurance reasons.
Yes. In order to rent a car in Hungary, drivers will always be required to have a valid credit card with them when they arrive to pick up their vehicle. The main reason for this is that the local rental car company will want to place a hold on the value of the deductible for the car they rent you while driving in Hungary. This amount will be promptly refunded once the vehicle has been returned in the same condition it was in at the beginning of the rental period. It comes as a surprise to many people when their debit card is refused at the time of picking up their car rental in Hungary. For this reason, it's important to make sure that you have a credit card with enough credit on it prior to departure. Please note that when booking a premium- or luxury-category car is booked, the supplier may request an additional credit card (also in the name of the main driver), such as Visa, Mastercard, Diners and American Express. It couldn't be easier to check which card AND what type of card will be accepted when you book a cheap car hire in Hungary with Auto Europe. All you need to do is make a quick search on our booking engine by selecting your preferred car hire category/supplier and then click on the Rate Details -> Supplier Payment Policy Information buttons where all the related info on credit cards can be found. More useful credit card tips are available on our special page about credit cards and deposits. Please note that when booking a car hire online, Auto Europe accepts credit cards only as payment methods for the pre-paid reservation rate, meaning that you will still be required to present a credit card in the main driver's name at the time of pick-up.
Motorways and main routes in Hungary are generally in good condition but don't be surprised to find that some of the roads have a very rough, gravel surface. There are eight main routes in Hungary that are designated by a single-digit system; seven of which pass through the capital, Budapest. Secondary roads are indicated by two or more digits. To make the most of your car rental in Hungary, be aware of the guiding principles of driving in this country. Please consult the following page to find out what to do in case of a breakdown or accident.
Drive on the right hand side of the road in Hungary
In Hungary, all the car's occupants must wear seat-belts
Car seats are required for infants
Children under age 12 must sit in the rear of the car
You may not turn right on a red light
Yield to streetcars and buses - they have the right of way
Mobile phone use is allowed only with a hands-free set
Headlights use is compulsory even in daylight hours
Be aware that if you are stopped for a traffic violation, you must pay the fine on the spot in Hungarian currency
Generally, the speed limits are as follows: 50kph in built-up areas, 90kph on open roads, 110kph on expressways and 130 kph on motorways
Be aware that the police regularly stop vehicles for document checks - all passengers should carry identification papers
You will find that speed limits can vary across the country. Multi-lane roads in built-up areas can be as high as 80kph whilst some single-lane open roads can be up to 110kph. Be aware that in towns near schools, the limit can be as low as 30kph. Look out for signs that tell you the correct maximum speed for the location. On the spot fines are a common way of dealing with penalties for minor traffic law violations. You'll be charged according to a set tariff and will be given a receipt. If the receipt is not offered, you must ask for one. If you have committed a serious motoring offence you will be given a ticket and can expect a court appearance. Children under 135cm tall cannot sit in the front of a vehicle unless they are under three years old and in an appropriate car seat facing to the rear and with the airbag deactivated. Children under the age of 12 or with a height restriction of 150cm must use appropriate child/booster seats in the rear of the car and be belted in. You are not allowed to have any alcohol if you intend to drive in Hungary. The blood alcohol limit is 0.0 g/l for all drivers. So, if you want a drink whilst you are out, appoint a nominated driver who won't drink, or take a taxi or public transport. Petrol stations in Hungary stock unleaded and diesel fuel and are normally open from 6:00 am to 10:00 pm. Many of the stations on the motorways provide service 24 hours a day. Shell, BP, Aral and Ágip stations are among your choices in Hungary. If you stop at a petrol station with attended service, a tip should be given. Hungary has a zero tolerance law for drink-driving. That means no blood alcohol level is acceptable. So, if you are going to drink - do not drive. For more traffic regulations in Hungary, visit our driving information page.
Yes, In Hungary, motorways, highways and certain sections of main roads can only be used against payment of a road toll (motorway toll), meaning that an e-Vignette must be procured, which can be purchased at http://www.toll-charge.hu. Only certain road sections can be used free of charge (e.g. the entire length of Motorway M31). There are also toll-free sections in the toll road network of Hungary. Currently we know the following sections;
Motorway M31
Pécs southwest bypass section of motorway M60 between roads no. 58 and 5826
Motorway M8
Expressway M9 section between Main Road 6 and Main Road 51
Expressway M9 section (signed Main Road 61) Kaposvár bypass
Expressway M4 section (signed Main Road 4) between Vecsés and the road to Budapest Liszt Ferenc Airport (between 19+550 km and 20+518 km)
The following sections of expressway M0; the section between Main Road 1 and motorway M5, the section between Motorway M4 (Main Road 4) and Motorway M3 and the Megyeri Bridge (section between Main Road 11 and Main Road 2)
An emergency scheme is in place, meaning that certain types of vehicle can be restricted from entering Budapest when smog reaches a particular level. In times of high pollution events a smog alert can be activated. Cars that don't meet the minimum standard Euro 5 are not allowed to circulate between 06:00 and 22:00. During the smog alert the owners of the banned vehicles can use public transport for free. They should be prepared to show their car documents. The motorway 0 is exempted from the ban.
When making a search for your car hire in Hungary, please rest assured that all our published car rental rates always come with liability insurance, including the legally-required minimum coverage and CDW (Collision Damage Waiver) either with or without excess, depending on the terms of the local supplier. It's important to note that CDW never covers damage to tyres, glass, exterior mirrors, undercarriage, interior, roof, engine, damage to the locks and loss of the vehicle keys etc. Our rates also include TP (Theft Protection) either with or without excess (depending on the car rental company).
For total peace of mind, many of Auto Europe's customers opt for our popular Refundable Excess product for a modest additional fee which covers damage to glass, wheels, roof, undercarriage, towing costs, key-loss, misfuelling and any administration costs incurred during the rental period. Please note that the price of this excellent coverage may vary depending on the location, rental duration, car category and supplier.
You can find out exactly what's included in the rate of your cheap car rental in Hungary by clicking on the Rate Details -> Additional Information buttons after making a search in our state-of-the-art booking engine, including the CDW Deductible, Theft Insurance Deductible and Liability Insurance. This same information is also accessible in the Terms and Conditions when making an enquiry or confirming your booking.
Please be aware that at the time of collecting your vehicle, staff of the local car rental company might offer you additional coverage on top of what you might have already purchased with us, including (but not restricted) to PAI (Personal Accident Insurance), PEC (Personal Effects Coverage), Super CDW, Seguro Relax Insurance, Road Assistance etc. Some customers are not aware of the fact that Auto Europe cannnot refund the amount of any locally-purchased insurance charges/fees, even if deemed unnecessary once the vehicle has been returned, so please take this into consideration when you rent a car in Hungary.
For more related information, please consult our comprehensive Car Hire Coverage and Useful Car Hire Tips before making a final decision.
Yes, you can drive a car rental in Hungary with a UK licence. An international driving licence is only mandatory in addition to a national licence if the latter is not in the Roman Alphabet. Please check our International Driving Permit and DVLA Alterations pages for more information.
Yes. You can easily add more drivers to your low-cost rental car in Hungary. With some suppliers, the fees for additional drivers are already included in the price (please check out our Free Additional Driver Offers for details), while others charge a daily fee at the time of pick-up (the amount of which is established by the supplier and not by Auto Europe). In any case, all additional drivers need to be officially added to the rental agreement and will be required to present the same documents as the renter at time of pick-up (ie driving licence, International Driving Permit where required and passport/personal ID). It's also possible to have an additional driver named on your reservation at the time of finalising your booking with Auto Europe.
Any fees payable for additional drivers are clearly stated on the Auto Europes website and accessible simply by clicking the blue Rate Details button below the car info, followed by the Driver Information button where you'll find all the necessary information after choosing your preferred supplier and car category. The same info is also included on the car rental voucher once the booking has been confirmed.
Please note that if a friend or family member who's not officially included on the rental contract decides to drive the vehicle, they will automatically be excluded from all insurance coverage, thus making them liable for the total amount of any damages caused in the event of a collision or theft. Therefore, it is essential that they are formerly authorised to drive the vehicle by being included as an additional driver before leaving the rental station.
It depends on the weather. Winter tyres are not mandatory but you must carry snow chains with you in case driving conditions deteriorate during your trip. Snow chains can be added to the rental contract subject to an extra daily fee which is paid locally to the supplier. Please note that snow chains are only allowed on roads covered with snow and ice and it might be compulsory to apply and carry snow chains under certain weather conditions when the maximum speed is 50kph, for instance. In very wintry conditions, foreign vehicles may be denied access if no snow chains are carried on board. With some suppliers the Winterization Fee is incorporated in the rate (please take a look at our Free Winter Tyres Offers) and includes winter tyres between a set period (usually Oct/Nov through March). Please consult our Equipment and Accessories page for more information.
---
Additional Vehicle Rental Options in Hungary
You'll find all the best car hire deals in Hungary on the Auto Europe website. Just select your travel dates and destination in our high-tech search engine and our lowest rates will appear in a couple of seconds. You can choose from an extensive range of vehicles, large or small, compact or sumptuous, practical or something a little bit more stylish. We have Mini and Economy categories for those on a tighter budget and/or staying in and around the cities, and we have Large and SUV categories for people planning an extended road-trip and requiring a bit more durability and luggage space. You can also opt for Midsize-category cars to maximise on engine power and space or you might want to book a vehicle from our Van category to cater for a large group of friends or the entire family, the ideal mode of transport for visiting top city destinations like Lake Balaton and the Hortobágy National Park..
To help you make the right choice for your next trip, please consult our Hungary Fleet Guide which provides full details of all the features and specifications to expect in each respective car hire category.
Luxury Car Hire Hungary - Auto Europe offers an exciting range of performance cars for hire, and there's no better place to enjoy them in the wide open spaces of Hungary's Great Plain, or around beautiful Lake Balaton. If you've ever dreamed of a fun-filled road-trip right across Hungary in a classy convertible, then check out Auto Europe's wide range of luxury cars when making your search.
Van Hire Hungary - There's nothing better than a road-trip in Hungary with a group of your closest friends or family members travelling together in the same vehicle. With Auto Europe's comprehensive Van category, you can see the best of Budapest or Szeged in the comfort of a modern and very spacious minivans, complete with everyone's luggage in the back!
---
Useful links
Travel Inspiration and Information for Your Trip to Hungary