Car hire in Budapest – Gateway to Hungary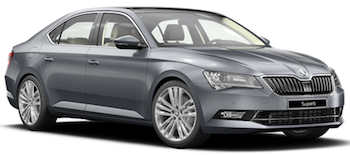 Lying in the heart of Central Europe, Budapest is a uniquely inspiring metropolis at the centre of one of Europe's most fascinating countries. With its hot springs, Gothic spires and world-class museums, it has established itself in recent years as one of Europe's most exciting tourist destinations. This self-styled Queen of the Danube boasts a rich heritage and fascinating history evident from an abundance of iconic buildings and monuments dotted all over the city. Its centrepiece is without doubt the breathtaking neo-Gothic parliament building which also houses the crown jewels worn by Hungarian monarchs since the Middle Ages.
Budapest is a bustling cultural centre where the banks of the Danube and the Castle District of Buda are integral parts of the World Heritage Site classified by UNESCO in 1987. It is also a spa city where you can 'take the waters' and recharge your batteries after a few days' hectic sightseeing. The city comprises two separate towns - medieval Buda on the Danube's western bank and modern Pest on the eastern bank - both offering a vast array of attractions. Most first-time visitors start with a leisurely stroll through the historic streets around the Royal Palace before exploring the ancient Jewish Quarter in the heart of the centre.
With a car hire in Budapest you can further enhance your experience by exploring some of the most appealing outlying areas, such as Lake Balaton just an hour and a half's drive south-west of the city and the Danube Bend, one of the most scenic parts of the country. The Hungarian Open Air Museum (located 23 kilometres north) faithfully recreates rural life in the 18th century. Of equal interest is the enchanting Hortobágy National Park lying 150 kilometres due east of the capital where agricultural methods in Hungary's 'Great Plain' region have remained largely unchanged for many centuries.
Auto Europe provides high-quality car hire at the most competitive prices in more than 24,000 locations worldwide, including Budapest. With almost 70 years of experience, we are able to meet all your car hire needs, whether it's a busy sightseeing itinerary in and around the city or an extended road-trip across the country. You can book your car quickly and easily in just a few clicks by using our state-of-the-art booking engine. If you need help with your reservation, feel free to call our rental specialists on +441233225114 and they will be happy to find you the best deal. For added peace of mind, see the comments posted by previous customers on our Budapest car hire reviews page.
For more information on renting a vehicle in Budapest, click on the car hire related topics listed below:
---
Where to pick up a car hire in Budapest
Auto Europe works with all the world's main car hire companies, which means we can offer you the widest selection of locations for car rental in Budapest and the rest of Hungary. You can pick up your vehicle in the heart of the city centre and be on your way in a few minutes. Besides the many car hire companies operating at Budapest Airport, there are several conveniently-located suppliers' offices in other parts of the city (including Budapest Train Station), most of which are in close proximity to Budapest's top tourist attractions.
To help you make the right choice, our state-of-the-art booking engine allows you to do an extensive search to find the best vehicle and the most suitable pick-up point for your trip. Once you've keyed in your dates, an interactive map will come up with all the available car hire locations in Budapest and beyond the city's boundaries. You can also share the driving with a friend or family member by taking advantage of our free additional driver offers when making your reservation.
Budapest Airport
Located just 16 kilometres (10 miles) south-east of the city centre, Budapest Airport (officially known as Budapest Ferenc Liszt International Airport) is the main gateway to the capital and many of the northern and central parts of Hungary. First opened in the 1940s, it has two main terminals and a wide range of on-site facilities, including several shops, restaurants, banks and a large Duty-free store. Many of the most prestigious local and international car rental companies operate at the airport, such as Avis, Buchbinder, Budget, Enterprise, National, Alamo, Europcar, Hertz and Sixt, all of which have their offices in close proximity to the Arrivals Hall.
Budapest Airport (BUD)
Website: www.bud.hu
Address: Nemzetközi Repülotér, Hungary, 1185
Telephone: +36 (1) 296-9696
Budapest Train Station
Located in the heart of the city centre, Budapest Train Station (known locally as Keleti) is a major gateway for visitors entering Hungary from several key European cities. Situated near many of the capital's top tourist attractions, it is the main station for trains arriving from Munich, Vienna and Prague. Built in the late-19th century, it is recognisable for its impressive façade and large stone figures, including George Stephenson, regarded as the 'Father of Railways'. You can pick up a car rental at Budapest Train Station quickly and easily from a selection of prominent suppliers such as Sixt whose offices are within easy reach of the station. Please make sure you have your passport, driving licence and car hire voucher with you when you arrive to pick up your vehicle.
Budapest Station
Address: Kerepesi út 2-4, Budapest, Hungary 1087
Telephone: +36 1349 4949
---
Book with the best car hire suppliers in Budapest
Auto Europe is a leading international car hire company currently offering a vast selection of convenient pick-up and drop-off locations in 180 different destinations around the world. Thanks to our many years of experience dealing with all the global and local car rental companies, we can offer you the best standard of service and cheapest prices on the market for your next car rental in Budapest and elsewhere in Hungary.
Should you require additional information about the car hire companies we work with or their policies, such as their out-of-office hours, or you have any questions regarding age restrictions in Hungary, our car rental specialists are just a phone call or e-mail away and always happy to assist you.
---
Frequently asked questions about renting a car in Budapest
This section features the most frequent questions asked by people booking a car hire in Budapest. Scroll down for important tips relating to a wide range of essential car hire topics, such as credit cards, coverage, tolls, traffic and much more. If you need any more information, please call our reservations team on +44 123 3225 114 and they will be happy to help you with your reservation and assist you with your travel itinerary.
---
Yes. In order to rent a car in Budapest it is essential that the main driver presents a valid credit card in his or her name at the time of picking up the vehicle. The reason for this is because most car hire companies in Hungary will place a hold on the value of the deductible for the vehicle they are supplying. However, this amount is promptly refunded after the vehicle has been returned undamaged.
Most major credit cards are accepted, namely Visa, Mastercard, Diners and American Express. You can check which cards are acceptable by making a search on the Auto Europe booking engine after selecting your preferred car hire category/supplier and clicking on the blue and white info icon (i) where all the info regarding credit cards can be found.
Please note that in the vast majority of cases, a debit card will not be enough to collect your vehicle when you next rent a car in Budapest. Therefore, it is important that drivers make sure they have a credit card in their name with a sufficient amount of credit prior to arriving at the car hire pick-up point. Furthermore, any customers looking to rent a premium or luxury category car need to be aware that some suppliers often request a second credit card (also in the name of the main driver). For more info on this and other credit card-related topics, please consult our credit card blog post.
For an overview of the main things to look out for when planning to drive in Hungary, it's a good idea to learn about out the six most important things relating to credit cards and deposits before your trip.
Auto Europe's published car rental rates always include the legally required amount of minimum coverage, namely CDW (Collision Damage Waiver) either with or without excess (depending on which car rental company you book with). CDW never covers damage to tyres, glass, exterior mirrors, under-carriage, interior, roof, engine, damage to locks and loss of the vehicle's keys. TP (Theft Protection) is also included in the basic daily car hire rate, with or without excess (depending on your chosen supplier).
Most of Auto Europe's customers choose to pay a little extra and purchase our very popular Full Protection product which covers damage to the vehicle's roof, glass, wheels, under-carriage, any towing costs incurred, loss of car keys, mis-fuelling (putting diesel in instead of unleaded, for instance) and admin fees, etc. Please note that the exact amount you pay for this policy depends on your chosen location, rental duration, car category and supplier.
To find out how much you can expect to pay for Auto Europe's Full Protetction coverage, all you need to do is click on the blue and white info icon (i) after making a search in our booking engine. There you'll find the full amount of coverage included in the price, along with CDW Deductible, Theft Insurance Deductible and Liability Insurance. Please note that this same information can be found in the Terms & Conditions whenever you make a search or confirm your reservation. You can find more details on our complete car hire coverage page.
Don't be surprised if the staff of the local supplier try to get you interested in buying their own insurance, such as PAI (Personal Accident Insurance), PEC (Personal Effects Coverage), Super CDW, Seguro Relax Insurance and Road Assistance, etc. You are not obliged to purchase this and if you do, Auto Europe will not be able to offer you a refund for any of the amount if it is deemed unnecessary at the end of your rental period.
For more coverage info, please consult our six-part car hire coverage guide for an overview of what to be aware of when booking a car hire in Budapest.
Budapest is known for its well-preserved pre-war cityscape comprising a wide variety of roads and landmark buildings in the classical architectural style. This means that much of the city is old with many of its streets very narrow, which can often impede the flow of traffic. Budapest is a busy traffic hub because all major European roads and lead to the city. The road system in the city is designed in a similar manner to that of Paris with several ring-roads (such as the M0) branching out from the centre of Budapest. As a tourist destination, Budapest tends to get quite busy at times, particularly in the morning and evening rush-hours outside the peak months of July and August. It is best to avoid these periods if possible and use the local public transport network (which is excellent) to visit the main attractions. If you drive across city centre, make sure your journey is well planned in order to avoid complications. It's worth noting that you cannot turn left at most of the cross-roads of the inner ring road (Nagykörút) or on the city's main avenues.
To drive your car hire in Budapest safely, learn about the local traffic regulations by visiting our Hungary driving information page.
The first thing to be aware of is that Budapest is divided into different parking zones with different hourly rates applicable. Zone 1 is the area surrounding Castle Hill in Buda and the area between the Danube and the Grand Boulevard in Pest, while Zone 2 covers most parts of Buda and the area outside of the Grand Boulevard in Pest. The cheapest parking zone in Budapest is Zone 3 which covers all other parts of the city. Additionally, there are various public car parks dotted around the city centre, many of which are in close proximity to many of the city's most popular tourist sights. These include Bazilika Mélygarázs (located near the Basilica at Sas utca in Pest), Budapest Car Park (located a short walk away from Deák Ferenc tér at Holló Street 12-14 in Pest) and Aranykéz Parkolóház (located close to Váci Street and the Danube Promenade at Aranykéz utca 4-6 in Pest.
Yes. Budapest has a number of zones in historical areas and at recreational green sites where no vehicles are permitted to enter. Central areas such as Népliget, Normafa, Margitsziget, Városliget, Magyar Állami Operaház, Budai Vár, Óbudai Fő tér, Római-part and Óbudai-sziget allow no traffic at all, while the vicinity of Szent István Bazilika has restricted access at certain times of the day. Plan your journey carefully and check with your car hire provider if you intend to enter any of these low emission zones with your car rental in Budapest.
Yes. A vignette is required for almost the entire motorway network in Hungary, although some non-link motorways and parts of the Budapest ring-road are exempt from tolls. You can buy a vignette online or by downloading the HU-GO Mobil app on your smartphone. You can also purchase one at petrol stations and shops near border crossings.
---
Budapest Travel Guide
Budapest is a thriving tourist destination and one of Europe's must-visit cities. Famous for its history, culture and classic architecture, it offers a rich mix of East European tradition and modern 21st-century comforts and conveniences. Besides its many interesting museums and monuments, visitors can spend time relaxing in its parks and enjoy leisurely walks along the banks of the River Danube.
Best day trips with my car rental in Budapest
With its prime location in the heart of the country, the Hungarian capital is perfectly placed for people looking to discover the country with a car hire in Budapest. You can choose from an exhilarating drive around Lake Balaton or visit some of the old, medieval villages in close proximity to the city.
For clients wishing to go further than the city's environs, it is also possible to undertake a more extensive road-trip and drop the car rental somewhere else with a one-way car hire.
Danube Bend
Located just 34 kilometres (21 miles) north of Budapest, the drive to the Danube Bend between Esztergom and Szentendre is one of the most scenic motoring experiences in the whole of Hungary. Highlights en route include the medieval fortress of Visegrad, the cathedral of Esztergom and the handicraft shops of Szentendre. Don't miss the charming little Baroque town of Vác, the perfect spot for a lunch stop and a place worth seeing for its impressive cathedral and old town square lined by well-preserved merchants' houses from days gone by.
Royal Palace of Gödöllo
Situated a half-hour drive north-east of Budapest stands one of Europe's largest and most magnificent Baroque palaces - the Royal Palace of Gödöllo. Once the preferred summer retreat of the great Austro-Hungarian Emperor Franz Joseph and his wife Queen Elisabeth (affectionately known as Sisi), this spectacular 250-year-old estate is a masterpiece of Hungarian Baroque architecture featuring an extensive park, lavish gardens and extensive royal stables.
Hungarian Open Air Museum
A comfortable 20-minute drive through picturesque countryside brings you to the Hungarian Open Air Museum (Szentendrei Skanzen), one of the most popular tourist attractions in the region. Here you'll find working quarters, mills, stables, barns, a forge, weaver's workshop and an old village church, all set in a delightfully traditional environment. Guided tours are available and there are plenty of fun things to do for kids, including the chance to ride on the historic Skanzen train.
Eger
Nestling on the southern slopes of the Bükk Mountains, Eger is a lovely spa town with an abundance of interesting attractions, including seventeen Baroque churches and an authentic Turkish minaret. Built in the 11th century, Eger Castle is at the top of the tourist list with several on-site attractions to offer, including Dobó István Vármúzeum (which portrays the history of the castle), Kazamaták (a system of cellars under the castle), Panoptikum (a wax museum) and an ancient vase exhibition.
What to do in Budapest
A major tourist destination and a UNESCO World Heritage city, Budapest's growing popularity is largely due to its historic attachment to the past, to a time when the Mongols and Ottomans ruled Hungary. There's much to see and do in this gracious city, including dozens of first-rate attractions and some of the most iconic monuments in Europe.
Buda Castle: Overlooking the beautiful River Danube, Buda Castle (Budavári Palota) is an impressive fortress originally built to protect the city from Mongol and Tartar attacks. Classified by UNESCO as a World Heritage Site, the complex comprises the Hungarian National Gallery and the Budapest History Museum. Most visitors travel to the castle on the historic Castle Funicular Railway which departs from the city's famous Chain Bridge.


Parliament Building: One of Europe's most iconic buildings is that of the Hungarian parliament located on the eastern bank of the River Danube. The third-largest building of its kind in the world, it has almost 700 rooms and around 20 kilometres of stairs and corridors. Built in 1886 to mark the country's 1,000th anniversary, the parliament complex houses the popular Museum of Ethnography and the Crown Jewels which include the Holy Crown worn by Hungary's monarchs since the 12th century.


Fisherman's Bastion: Standing on the site where Budapest's fishermen's guild built their defence walls in the Middle Ages, the famous Fisherman's Bastion is an impressive ensemble of striking Neo-Romanesque towers, courtyards and colonnades set in a prime location overlooking the River Danube. The reliefs around the base of the bastion depict scenes from the life of St Stephen, the first king of Hungary.


Church of Our Lady: Standing proud on Castle Hill, the Church of Our Lady (also known as Matthias Church) is a must for history buffs visiting the city. Originally built in the 13th century, it was the scene of the coronations of both King Charles I of Hungary in 1309 and Emperor Franz Joseph I of Austria, the latter featuring music composed by Franz Liszt. Its monumental south doorway with a relief depicting the Death of Mary was added in the 1300s. Don't miss the Ecclesiastical Art Museum located in the church's medieval crypt.


Museum of Fine Arts: Budapest's Museum of Fine Arts (Szépmuvészeti Múzeum) is not only the capital's most important art gallery, it also houses one of Europe's largest collections of works by the Old Masters. The museum is divided into sections for Egyptian Art, Ancient Art, the Old Sculpture Gallery, the Old Painter Gallery, the Modern Collection and the Graphics Collection, with the adjacent Ludwig Museum featuring a fine collection of contemporary works by Picasso, David Hockney and numerous Hungarian Masters.
---
Useful links