Latvia Car Hire Fleet Options
Known as one of the Baltic States, Latvia is an EU country with just under 2 million inhabitants. Featuring 46th on the Human Development Index means that you'll be pleasantly surprised as to how much Latvia has to offer to the unsuspecting tourists. Its capital city Riga has a vibrant nightlife, full of bars and clubs, whilst with its seemingly endless museums, historical walks and majestic architecture, there's much to see and do during the daytime too. Although quite an expensive place to shop, Latvia has much to offer the seasoned shopper. From Riga Plaza, the Shopping Mall Spice, Art Nouveau Riga to its iconic and beautiful Central Market (Centraltirgus), where you'll find local farm produce and you'll thoroughly enjoy your experience. Consider hiring a car during your stay and discover Latvian cities and its striking countryside at your own pace.
Why opt for a Small Car Hire in Latvia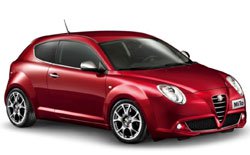 Although visiting Latvia is much more than just its cities, often many decide that staying within the city limits is a more rewarding experience. For those wishing to discover everything their chosen city has on offer, one of our small cars is ideal. Our Mini cars can seat up to two people with two carry-on bags, whilst our Economy cars can seat up to four people with storage for one bag. Small sized vehicles can easily find parking and get through congested areas. Head into Riga old town and visit some museums, monuments and shopping centres.
Popular Small Car Hire Models: Skoda Citigo, Skoda Fabia, Vauxhall Corsa, Ford Ka, Volkswagen Polo, Toyota Aygo, Nissan Micra, Toyota Yaris, Fiat 500, Renault Clio and many more.
Why opt for a Mid-size Car Hire in Latvia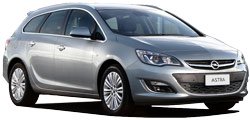 If you're looking for a smallish car but with a little more comfort and legroom, then consider hiring one of our Mid-Size vehicles. With seating for up to five people and with enough storage space for three bags of varying sizes, these cars are a perfect balance between comfort and space, versus value for money. Comprising of Compact and Intermediate models, both types are very fuel-efficient and thus perfect for exploring surrounding suburbs.
Popular Mid-Size Car Hire Models: Skoda Rapid Sportsback, VW Golf, Toyota Corolla, Toyota Auris, VW Jetta, VW Passat, Nissan Qashqai, Renault Captur, Nissan Juke, Toyota Avensis, Renault Kadjar, VW Touran, Skoda Octavia and many more.
Why opt for a Large-Size Car Hire in Latvia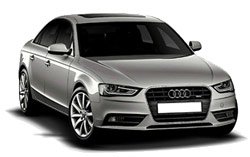 With seating for up to five people and storage for up to four bags of varying sizes, our Large vehicles are ideal for larger families or groups. If you are thinking of driving longer distances, then these cars are perfect due to their on-road handling and powerful engines. Visit the Castle of the Livonian Order, Rundale Palace or do some city hopping between Riga, Treiden, Goldingen and Kokenhusen. You'll be pleasantly surprised as to how spacious these cars are and how relaxed you'll be once you've reached your destination due to these cars comfort and on-board features.
Popular Large-Size Car Hire Models: VW Passat, Skoda Superb Estate, Toyota Avensis, VW Passat, Renault Talisman, VW Caravelle, Toyota Rav 4, Renault Traffic, VW Tiguan, VW Caddy Maxi, Ford Tourneo, Toyota Proace, Skoda Kodiaq, BMW 520i, Ford Mustang and many more.
Why opt for a Luxury Car Hire in Latvia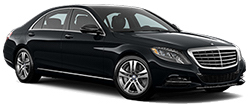 Opting to hire one of our Luxury and Convertible cars is a great idea. Not only will you enjoy the beauty of Latvia from a head turning glamorous car, you'll also create lasting memories driving along one of its costal or mountain roads with the roof down. Depending on the car model, vehicles can seat up to five people with storage for four bags of varying sizes. Beautiful inside and out, these cars have plenty of engine power to get you to your destinations safely. Due to their popularity we would recommend booking early.
Popular Luxury and Convertible Car Hire Models: BMW 520i, Toyota Landcruiser, VW Caravelle, BMW 5 Series and many more.
Why opt for an SUV Car Hire in Latvia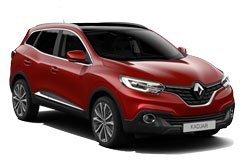 If wildlife, countryside or lazy days at the beach are your thing, then for peace of mind we would advise hiring an SUV car. These sturdy cars have great on-road stability and handling, all of which make them ideal for visiting places of the beaten track. Their powerful engines allow you to transgress easily along uneven roads and mountainous areas. With seating for up to five people and storage for four bags, these cars provide plenty of comfort during more challenging trips. Visit Vecaki Beach for a relaxing day or lose yourself in the Peldanga labyrinth.
Popular SUV Car Hire Models: Toyota Rav 4, Renault Kadjar, VW Tiguan, Skoda Kodiaq, Toyota Landcruiser and many more.
Why opt for Van Hire in Latvia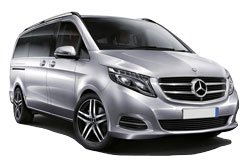 Many who visit Latvia with a large group on team building exercises, to attend events or conferences, often hire a van to keep the whole group together. Cheaper than hiring multiple vehicles, Vans can seat up to nine people with plenty of legroom. The adequate storage also allows for you to store any equipment or bags you might need. Our vans are both very comfortable inside and sturdy on the road – making for a more enjoyable experience. Why not book today to guarantee availability during the more popular summer months and enjoy Latvia altogether.
Popular Van Car Hire Models: Nissan Qashqai, Nissan Juke, VW Caravelle, Renault Traffic, VW Caddy Maxi, Ford Tourneo, Toyota Proace, VW Touran and many more.
If you're thinking of trying to see as much as possible during your time in Latvia, then a car isn't optional. With a car hire you'll be able to visit the Gauja National Park, Musee Art Nouveau, Livu Square and some spectacular beaches, such as Jurmala and Ventspils Beach. If you know what type of car you'd like to hire, then the easiest method would be to utilise our secure online booking engine. Here in three easy steps you can compare, add any extras and book your car hire in Latvia. Alternatively, if you have any further questions or would like to make a booking over the phone, please call one of our agents on +44 123 3225 114. They can also be reached by email at reservations@autoeurope.co.uk. Latvia is a Baltic wonder waiting to be explored and appreciated for its mesmerising beauty, hospitable locals and culinary delights.