Luxembourg Car Hire Fleet Options
Little Luxembourg can pack a punch. It's one of the wealthiest countries in the world per capita and is by no means short of riches to offer visitors. Its UNESCO World Heritage-acknowledged capital, Luxembourg City, is a charming place, with hidden delights both above and below ground. A 17km-long network of tunnels dating back to 1644, complete with air raid shelters and other historical features, are open for the public to explore. Up above, the fairytale-esque city houses restaurants filled to the brim with vintage wines balanced across two atmospheric gorges of the Aleztte and Petrusse rivers. With more secret passageways than Hogwarts, a wealth of museums and historic buildings to explore, the capital is one of Europe's hidden gems. Rurally, the country is a spiderweb of medieval castles and their respective quaint towns nestled among verdant hills. You can explore every nook and cranny with a car hire from Auto Europe, at your own pace. Having spent more than 60 years in the car hire business, we have excellent relationships with both local and international suppliers of car hire in Luxembourg. This prestige allows us to bring our customers the lowest prices on the market. It also means that our choice of vehicles is very large. We've compiled this fleet guide to help guide you through the specifics of each car category.
Why opt for a Mini Car Hire in Luxembourg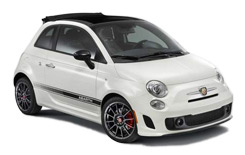 If you intend to spend your time in Luxembourg City, you should consider one of our Mini vehicles. These cars are perfect for navigating the city's winding thoroughfares and bagging parking spaces that could be off-limits to larger cars. They have room for up to two people with their carry-on luggage and are very affordable both to hire and run, making them a great choice for a romantic or solo city break.
Popular Mini Car Hire Models: Smart for Four, Renault Twingo, Citroen C1, Ford KA, KIA Picanto, VW UP and many more.
Why opt for an Economy Car Hire in Luxembourg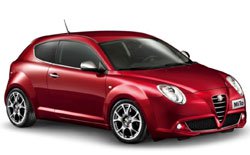 By only paying marginally more than you would for a Mini car, you can rent a larger Economy vehicles. These cars have enough room to fit up to four people or two people with two large suitcases. They are just as well-suited to city streets, with a slightly bigger engine.
Popular Economy Car Hire Models: VW Polo, Ford Fiesta, Seat Ibiza, Skoda Fabia, Renault Clio, Opel Corsa, Peugeot 208 and many more.
Why opt for a Compact Car Hire in Luxembourg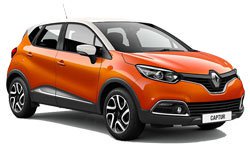 Our fleet of Compact cars are a great choice for a smaller country such as Luxembourg. With larger engines, these vehicles are cheap to run but still small enough to manoeuvre within the city and you can also think about tackling the countryside. These cars have room for up to five passengers with two large suitcases and a carry-on bag, although a still a great choice for solo travel.
Popular Compact Car Hire Models: Opel Astra, VW Golf, Renault Captur, Seat Leon, Fiat 500X, Ford Focus Estate, VW Golf Variant Estate and many more.
Why opt for an Intermediate-Size Car Hire in Luxembourg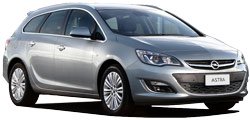 Luxembourg is a perfect family destination - it's only a short flight away, it's a magical place to bring kids, it's possible to really explore the whole country without keeping children cooped up over long distances! Our Intermediate-Size vehicles, sometimes known as Family Size, are a very popular mid-budget choice. They have room to comfortably fit up to five people, two large suitcases and one carry-on bag and have powerful engines capable of covering much larger distances, if you have a road trip to France, Germany or Belgium in mind.
Popular Intermediate-Size Car Hire Models: Audi A3, Mercedes B Class, Opel Zafira, Renault Grand Scenic, Nissan Qashqai, Skoda Octavia and many more.
Why opt for a Large-Size Car Hire in Luxembourg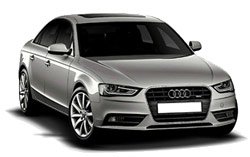 If you really want to maximise the whole family's comfort, you should consider hiring one of our Large cars. You can be certain that in one of these vehicles, nobody will be stepping on each other's toes! These cars are perfect for travelling outside of Luxembourg, although are also a solid choice for those planning to explore the countryside. With space for five people, three large cases and two smaller bags, this category is great for bringing lots of your wardrobe!
Popular Large-Size Car Hire Models: VW Caddy Maxi, Opel Insignia Estate, Renault Espace, Audi A4, Mercedes C Class, Volvo S90 and many more.
Why opt for a Luxury/Convertible Car Hire in Luxembourg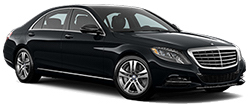 As one of the world's wealthiest countries, Luxembourg is a destination where you'll never feel out of place in a Luxury or Convertible vehicle. These cars are often available at a lower price than you might presume and can really take your holiday to the next level - Luxembourg's rolling hills really do look great with the top down! Take a look on our website to see if you can find a bargain to remember.
Popular Luxury and Convertible Car Hire Models: Mercedes E Class, Audi A3 Cabrio, Volvo S80, VW Beetle Cabrio, Opel Astra Cabrio and many more.
Why opt for an SUV or Van Hire in Luxembourg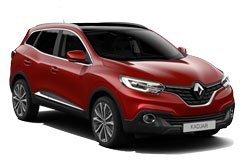 Thanks to Luxembourg's proximity to France, Germany and Belgium, it's a great place to use as a base for exploration. Our 7-12 seater Vans mean that all the group can stay together while on the road. Alternatively, if you're taking a family holiday and want to prioritise safety first, there's no better option than our SUV vehicles.
Popular SUV or Van Car Hire Models: Opel Grandland X, VW Caddy Maxi, Renault Espace, VW Caravelle, Opel Vivaro and many more.
We hope that after reading this fleet guide you feel ready to make a confident and informed decision on what car category best suits your travel needs. If you'd like further help with your booking, please call our dedicated, award-winning customer service team, who will be happy to guide you through the entire booking process and answer any questions you may have. If you feel confident that you know exactly what you require, our simple and secure online booking engine allows you to book your car hire within a few quick clicks. Reservations can be cancelled up to 48 hours before pick-up, so there really is no reason not to book with Auto Europe!