Malta Car Hire Fleet Options
With over 7,000 years of history, and a reputed 300 days of annual sunshine, you know you're in for a riveting ride when you book your car hire in Malta. Located just 60 miles south of Sicily and less than 200 miles north of Libya, the Maltese archipelago consists of the three inhabited islands of Malta, Gozo and Comino plus various uninhabited islands. A haven for history buffs, Malta's rich and diverse past has morphed the islands into a melting pot of cultures, traditions and attitudes which have long helped attract visitors to the area. Its main sights are spread evenly and conveniently across the islands, meaning there's always a reason to park your Malta car hire and do some serious sightseeing. A major attraction, and one of the world's most astounding legacies, is Malta's ancient megalithic temple culture which stretches right back to the archipelago's earliest settlers. Shrouded in mystery, these impressive structures are the oldest free-standing structures in the world. A veritable open-air museum is the capital, Valletta, a city bursting with eclecticism and charm. With its inviting back-streets, quaint cafés, atmospheric wine bars, churches, museums and stunning waterfront area, Valletta's extensive historic centre ranks as one of Europe's most appealing tourist destinations. And when you're driving around, be aware that most of the island's towns and villages have a weekly market selling handicrafts and all sorts of other handmade artefacts which make excellent presents for friends and family members back home
Why opt for a Small Car Hire in Malta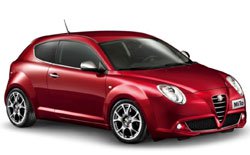 Malta's capital, Valletta, is a tourist's treasure trove with many important cultural attractions, most notably the National Museum of Archaeology, a major repository for relics dating back to the Neolithic era. A short walk away stands the National Museum of Fine Arts, which displays works by some of the world's top artists, including Britain's Edward Lear and the Italian 17th-century Baroque painter Mattia Preti. As Valletta is such an ancient city with very narrow streets, exploring the Maltese capital is best done in a smaller, more versatile vehicle such as one of Auto Europe's Mini or Economy category cars which are economical, comfortable and spacious enough for two or four people, respectively.
Popular Small Car Hire Models: Hyundai I10, Ford Fiesta, Opel Corsa, Nissan Micra, Skoda Citigo and many more.
Why opt for a Mid-size Car Hire in Malta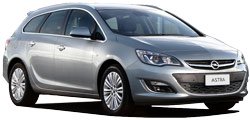 Almost entirely surrounded by water, Valletta was originally built by the Knights of St. John and its key tourist attractions today include the Manoel Theatre, one of the oldest of its kind still in operation, and the Grand Master's Palace, once the seat of the Knights of Malta until Napoleon confiscated the building in 1798. The capital's beating heart is Republic Street, the city's main shopping district where you'll find the stylish parliament building, Fort St Elmo and a wonderfully-unique walk-through fountain. For extended sightseeing, we suggest one of Auto Europe's Mid-size cars, ranging from our popular Compact to Intermediate category cars with capacity for up to five people.
Popular Mid-Size Car Hire Models: Opel Astra, Toyota Auris, Hyundai 140, Ford Mondeo, Mazda 6, Ford Focus, VW Golf and many more.
Why opt for a Large-Size Car Hire in Malta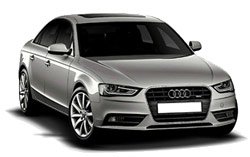 Away from Valletta, Malta's coastline offers spectacular views over dramatic cliffs with some of the most impressive seascapes in southern Europe. Malta is comparatively small, so a road trip around the island is easily manageable with the minimum of planning necessary. A visit to the island's ancient capital, Mdina, is an absolute must if only to soak up the atmosphere of this historic place surrounded by old walls and packed with fine medieval palaces and churches. Nearby Rabat is also worth seeing for its Roman ruins (including an exquisite villa) and several medieval churches and monasteries. For touring the island and exploring Malta's historic inner regions, we highly recommend one of Auto Europe's Large category cars, which are modern, spacious and designed for up to five people with luggage.
Popular Large-Size Car Hire Models: Opel Insignia, Renault Fluence, VW Passat, Skoda Octavia, Toyota Avensis and many more.
Why opt for a Luxury/Convertible Car Hire in Malta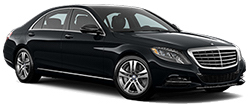 Gozo Island, situated to the north of Malta, is popular for its relaxed atmosphere and stunning scenery. Rabat, the capital (more commonly known as Victoria), is famous for its Citadel harbouring a network of tapered streets with a wealth of hidden delights. The jewel in Gozo's crown are without doubt the Ġgantija temples, the oldest freestanding stone structures on Earth, pre-dating Stonehenge and the pyramids of Egypt by a thousand years. Our suggestion for visiting this remote but hugely historic island is an Auto Europe Luxury or Convertible category car, both sumptuous with an extra degree of comfort.
Popular Luxury and Convertible Car Hire Models: BMW 5 Series, Jeep Grand Cherokee, Mercedes E Class, BMW 7 Series, Ford Edge, Audi A6 and more.
Why opt for an SUV or Van Hire in Malta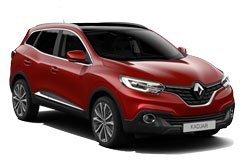 Located in Paola, south of Valletta, the Ħal Saflieni Hypogeum is an enormous subterranean structure dating back to around 3300 BC that must be seen to be believed. Using cyclopean rigging to lift huge blocks of coralline limestone, it became a necropolis in prehistoric times and today stands as one of three UNESCO World Heritage sites in Malta, along with the city of Valletta itself and the various megalithic temples found all over the archipelago. To enjoy the experience of visiting such important monuments, there's no better vehicle than an Auto Europe SUV, or for groups of between 7 and 12 people, it's best to book one of our Vans, which are spacious enough for plenty of extra luggage.
Popular SUV or Van Car Hire Models: Nissan Qashqai, Volvo XC90, Renault Captur, Suzuki Jimny 4x4, Opel Vivaro, Ford Tourneo, VW T5 and many more.
Due to its location not far off the North African coast, it's easy to get hot and bothered travelling around Malta if you don't book the right vehicle. There's lots to see both inland and along the beautiful Mediterranean coast in a relatively small area, which means that by choosing the most appropriate Auto Europe car hire in Malta you'll be able to see and do everything in a short period of time. Besides Valletta, one of Europe's most ancient and interesting capitals, you'll also want to visit the amazing megalithic temples found on Malta and Gozo, all rare architectural masterpieces dating back thousands of years. So to make sure you get the best set of wheels for your trip to Malta, just visit the Auto Europe website at www.autoeurope.co.uk to make the right choice of vehicle by booking in three easy steps. For more information or a helping hand, please feel free to call our reservation specialists 7 days a week on +44 123 3225 114, or send us an email to reservations@autoeurope.co.uk and we'll get back to you forthwith.