Mexico Car Hire Fleet Options
A fantastic year-round destination with no less than three dozen UNESCO World Heritage sites to visit, Mexico has one of the most complex histories of any country in the world. A nation of celebration and ceremony, with a street party (fiesta) seemingly happening around every corner, it is an eclectic Latin American country with an abundance of ancient ruins, vibrant cities and spectacular landscapes, not to mention vast deserts, snow-capped peaks and pristine beaches. Bordering Belize, Guatemala and the USA, Mexico boasts a tremendous geographical variety, with the north mostly semi desert and the south tropical and forested, between which is sandwiched the picturesque central volcanic mountain region that rises in parts to heights of almost 6,000 metres. Surrounded by four seas of varying character, the country has a diverse cultural heritage and is home to an abundance of flora and fauna with almost a hundred protected areas of unparalleled natural beauty. The cradle of many ancient civilisations, most notably the mysterious Maya and Aztec people, Mexico is also a land of traditional markets where ageing artisans lay out lines of their intricately handmade wares on woven multi-coloured blankets for the benefit of locals and tourists alike.
Why opt for a Small Car Hire in Mexico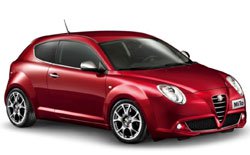 The heart of the capital, Mexico City, revolves around Zócalo, a large plaza surrounded by some of the capital's oldest streets lined with many of the city's principal attractions, including the cathedral, Aztec ruins and the magnificent Palácio Nacional. While you're there, save plenty of time for a visit to the Museo Nacional de Antropología, Mexico's most important museum and home to a huge collection of artefacts depicting the country's many pre-Hispanic cultures. Auto Europe makes sightseeing in Mexico City much easier with its wide selection of Mini and Economy category cars, which are small, versatile and very cheap to run.
Popular Small Car Hire Models: Hyundai I10, Ford Fiesta, Opel Corsa, Nissan Micra, Skoda Citigo and many more.
Why opt for a Mid-size Car Hire in Mexico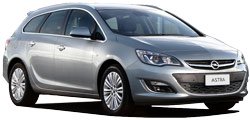 Art lovers visiting Mexico City can never resist taking a good look at Diego Rivera's work, which is inextricably linked with the country's national identity, the theme of which can be seen in his murals at the Palácio Nacional. Much of his work, along with that of his equally famous wife Frida Kahlo, can be also admired at the Museo Dolores Olemdo Patiño. And you shouldn't leave Mexico City without a shopping spree at La Merced, the capital's largest and most vibrant market where bargains and souvenirs can be snapped up at a very low cost. For an extended stay of this sort, it's best to hire one of Auto Europes popular Compact or Intermediate category cars, which have bigger engines and a more spacious interior.
Popular Mid-size Car Hire Models: Opel Astra, Toyota Auris, Hyundai 140, Ford Mondeo, Mazda 6, Ford Focus, VW Golf and many more.
Why opt for a Large-Size Car Hire in Mexico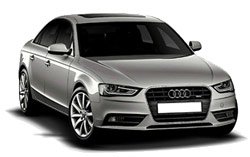 North-west of Mexico City, the charming mountain town of San Miguel de Allende in Guanajuato is popular for its restored mansions, 18th-century churches and pleasant outdoor cafés. Founded in 1542 by wealthy Spanish cattle barons, many of its buildings are architectural masterpieces of the style that evolved in the transition from Baroque to neoclassical. Heading west in your Mexico car hire brings you to the magical resort town of Mazatlán, a beach paradise on the Pacific Ocean with centuries of history and culture seeping from the buildings of its ancient, cobblestone streets. For an extended road trip of this kind, it's best to opt for one of Auto Europe's Large category cars, which are designed to carry up to five people travelling with two or three suitcases, depending on their size.
Popular Large-Size Car Hire Models: Opel Insignia, Renault Fluence, VW Passat, Skoda Octavia, Toyota Avensis and many more.
Why opt for a Luxury/Convertible Car Hire in Mexico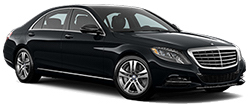 You can't visit Mexico without appreciating the head-spinning beauty of Acapulco Bay, which is on a par with many of the world's top seaside locations. Its seven-mile stretch of tightly-curving, horseshoe-shaped coastline is tropical beach life at its finest, from the buttery sands of the city's most famous beaches to the blood-red evening skies as the sun sets lazily over the Pacific. Renowned for its romantic dining, all-night partying and death-defying cliff-diving, we urge you to stay awhile in Acapulco to soak up the amazing atmosphere of Mexico's premier beach resort with one of Auto Europe's Luxury or Convertible category cars, which are top of the range with powerful engines and all mod cons.
Popular Luxury and Convertible Car Hire Models: BMW 5 Series, Jeep Grand Cherokee, Mercedes E Class, BMW 7 Series, Ford Edge, Audi A6 and more.
Why opt for an SUV or Van Hire in Mexico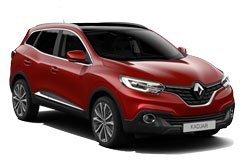 Down in the south of Mexico, quite close to the Guatemalan border, Palenque is without doubt one of the most fascinating of all the ancient Mayan cities. Hidden away in the dense jungle of the Usumacinta foothills, it blossomed in the 6th to the 9th centuries AD and is well worth visiting today for its elegant and very well-preserved architecture, including an incredibly beautiful Mayan sanctuary of the classical period. To see the best of Mexico, including Palenque and some of the country's other UNESCO World Heritage sites, we highly recommend an Auto Europe SUV vehicle, while for groups of friends or families travelling together we suggest one of our 7 to 12-seater Vans, which have plenty of space for additional luggage.
Popular SUV or Van Car Hire Models: Nissan Qashqai, Volvo XC90, Renault Captur, Suzuki Jimny 4x4, Opel Vivaro, Ford Tourneo, VW T5 and many more.
Full of contrasts and wholly unique, Mexico requires very careful planning when exploring the country by road, which is the reason why we've complied this Auto Europe Mexico Car Hire Fleet Guide. Whether you're travelling over long distances or spending a few days' sightseeing in Mexico City, please check out the different car hire categories we offer before making your final selection. For a road-trip down the Pacific Coast, for instance, you might well need a car with more space and a bit more potency, and once you're chosen the right vehicle for your trip, be sure to visit the Auto Europe website at www.autoeurope.co.uk where you can book online in three very easy steps. Alternatively, please feel free to send us an e-mail to reservations@autoeurope.co.uk or call one of our highly-skilled reservation specialists on tel. +44 123 3225 114 who are there to help you 7 days a week. Enjoy your car hire in Mexico!