Morocco Car Hire Fleet Options
Much-loved by the British travelling public, Morocco is a very intriguing and colourful gateway to the vast African continent. From the beauty and mystique of the great Sahara Desert to the imposing peaks of the High Atlas Mountains, the country has been attracting visitors for thousands of years and to this day remains a place of wonder and amazement for the 21st-century tourist. Dramatic, surprising and very exotic, Morocco is without doubt one of the world's most compelling holiday destinations and one that still offers excellent value for money compared with many other countries. Both ancient and modern, its breathtaking landscapes and unique culinary experiences provide enough cultural backdrops to thrill the many adventurous road-trippers choosing to ;explore Morocco by car and campervan. Its long Atlantic coastline is a magnet for surfers and sun worshippers, particularly in the low season when the days are still warm and the sun continues to shine. History buffs are also well catered for with an abundance of important sites all over the country, most notably Volubilis whose well-preserved remains pre-date the Islamic period. And with its dazzling combination of Arab, European and African influence, Morocco is a haven for culture vultures with a scattering of large, imperial cities bursting with museums and galleries, as well as the many markets and bazaars full of exotic delights to be found all over the country.
Why opt for a Small Car Hire in Morocco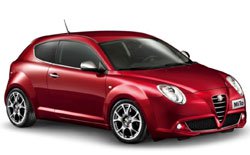 Founded in the 9th century, and very much the country's cultural, spiritual and religious centre, the delightful city of Fez reached its height in the 13th and 14th centuries under the Marinids when it replaced Marrakesh as the capital of the kingdom. Besides being home to the world's oldest university, Fez offers countless wonders, most notably Fes el Bali, the almost perfectly- preserved medieval centre whose narrow, winding alleyways and bazaars are confined within the city's old gates and ramparts. Small and economical, and with enough space for two or four people, respectively, Auto Europe's Mini and Economy cars are ideal for exploring an ancient city like Fez.
Popular Small Car Hire Models: Hyundai I10, Ford Fiesta, Opel Corsa, Nissan Micra, Skoda Citigo and many more.
Why opt for a Mid-size Car Hire in Morocco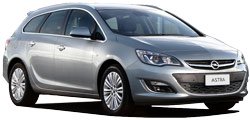 Founded by the Almoravids in 1070–72, Marrakesh is another of Morocco's most fascinating cities with several impressive monuments dating back many centuries. Its architectural jewels include the Bandiâ Palace, Saadian Tombs and Place Jamaa El Fna, the bustling main square and a veritable open-air theatre where visitors can mix with the locals and savour grilled meats and other local delicacies or watch the many musicians, jugglers and other fascinating street performers in the evening. For people planning to visit both Fez and Marrakesh on the same trip (a distance of about 330 miles), we suggest one of Auto Europe's very popular Compact or Intermediate cars, both cheap to run and designed for up to four people.
Popular Mid-Size Car Hire Models: Opel Astra, Toyota Auris, Hyundai 140, Ford Mondeo, Mazda 6, Ford Focus, VW Golf and many more.
Why opt for a Large-Size Car Hire in Morocco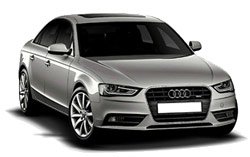 There's much to see along Morocco's long, sandy Atlantic coast, including Casablanca, one of the most fascinating places in North Africa. Silhouetted against the bright sky, the city's monumental Hassan II Mosque is an architectural marvel and the best place to start your visit to Casablanca, largely because of its fabulously ornate interior and striking minaret, the tallest of any mosque in the world. Dating back to the 12th century, the nearby capital, Rabat, is also worth visiting for its 1,000-year-old mosque and ancient city walls. To see both cities in style, we recommend one of Auto Europe's Large category cars which can cater for up to five people travelling with two or three suitcases, depending on their size.
Popular Large-Size Car Hire Models: Opel Insignia, Renault Fluence, VW Passat, Skoda Octavia, Toyota Avensis and many more.
Why opt for a Luxury/Convertible Car Hire in Morocco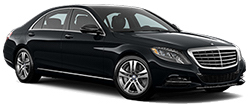 One of Morocco's archaeological gems is Volubilis, a site graced with many fine buildings. Founded in the 3rd century BC, and once the Mauritanian capital, it became an important outpost of the Roman Empire and later briefly became the capital of Idris I, founder of the Idrisid dynasty, who is buried at nearby Moulay Idris. Another UNESCO World Heritage site worth visiting is the historic city of Meknes which was founded as a military settlement in the 11th century by the Almoravids. Auto Europe offers a fine range of vehicles for this kind of extensive sightseeing in Morocco, including our Luxury and Convertible category cars, all of which are very stylish, spacious and ideal for long-distance travelling in hot countries.
Popular Luxury and Convertible Car Hire Models: BMW 5 Series, Jeep Grand Cherokee, Mercedes E Class, BMW 7 Series, Ford Edge, Audi A6 and more.
Why opt for an SUV or Van Hire in Morocco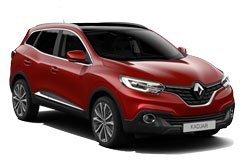 No trip to Morocco is complete without a taste of the Sahara, a vast sandy time-locked world of remote desert villages, abandoned fortresses and fertile oasis towns frequented by large herds of camels. With its shifting sands and huge waves of towering dunes, the Sahara Desert is certainly a sight for sore eyes after the hustle and bustle of Morocco's many kasbahs. By far the best way of experiencing the Sahara's great sandy perimeter is with one of Auto Europe's SUVs which are very robust vehicles and built with a high level of safety and comfort in mind. For groups or large families travelling together extensively, we suggest one of our modern Vans which can comfortably cater for between 7 and 12 people and their luggage.
Popular SUV or Van Car Hire Models: Nissan Qashqai, Volvo XC90, Renault Captur, Suzuki Jimny 4x4, Opel Vivaro, Ford Tourneo, VW T5 and many more.
Morocco is much more than historic cities and bustling medinas, there's a long Atlantic coastline and great sandy interior to explore. An Auto Europe car hire is by far the best way to appreciate the full extent of the country's natural beauty, which is why we've produced this Morocco fleet guide detailing the different categories of cars we have available in order to help you make the right choice. From small- and family-size cars to SUVs and 12-seater vans, Auto Europe has the right vehicle for your road trip in Morocco, whether you're sightseeing in the cities or exploring the country's many UNESCO World Heritage sites. To book your car hire in Morocco, just visit our website at www.autoeurope.co.uk where you can make your reservation in three very easy steps. For more information about travelling around Morocco by car hire, please call our reservation specialists on tel. +44 123 3225 114 who are there to help you 7 days a week.