New Zealand Car Hire Fleet Options
For many travelling to New Zealand it's a once in a life-time experience and therefore one that should be planned to perfection. With such a long flight ahead, you don't want to return home having missed out on anything. New Zealand is a country with everything within its borders. From wonderful beaches, amazing landscapes, mountainous peeks to relaxing lakes, you're never too far away from a memorable adventure. To experience the New Zealand hospitality and culture, stay within the city limits and enjoy a vibrant atmosphere. The capital of Wellington is such a place, where you can sit in a cafe during the morning and attend a musical in late afternoon. Alternatively, why not plan a trip to the Lord of the Rings film set, or go skiing in Tukino? New Zealand has something for everyone.
Why opt for a Small Car Hire in New Zealand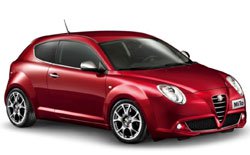 If you're considering staying within the city limits whilst in New Zealand, then a small car hire is the best option. Containing Mini and Economy, this vehicle type is recommended for city driving. Economical to run, easy to park and very manoeuvrable around town, these cars will seat either two people or four for the economy types. In addition, mini cars can generally fit two carry-on bags, whilst the economy vehicles can take one large suitcase. New Zealand's largest city Auckland and its capital Wellington can often become congested which make smaller cars better suited for getting around.
Popular Small Car Hire Models: Holden Spark, Holden Barina, Hyundai i20, Toyota Yaris and many more.
Why opt for a Mid-size Car Hire in New Zealand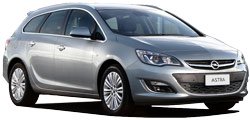 Our Mid-Size car hire consists of our Compact and Intermediate categories. These vehicles are slightly larger than the previously mentioned smaller cars, but are more economical to run with greater seating capacity. You can seat up to five people and store on average two large bags and one smaller bag. Ideal cars if you're staying within the city limits but require greater engine power and more capacity. There size also makes them easy to park and to get through congestion in large cities such as Auckland.
Popular Mid-Size Car Hire Models: Holden Barina, Hyundai Accent, Toyota Corolla, Holden Trax, Nissan Qashqai, Toyota Rav 4, Toyota Camry and many more.
Why opt for a Large-Size Car Hire in New Zealand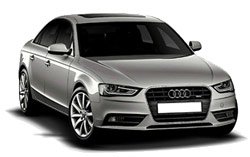 We recommend large cars for driving long distances whilst in New Zealand. Although staying in the city limits and visiting many tourist attractions and museums such as the New Zealand Museum, is a great day out, we would highly recommend venturing out and finding out what other amazing landscapes New Zealand has on offer. To do this, you'll need a Large car with greater horsepower and on-road comfort. Our family cars can seat up to five people comfortably and store on average two large bags with two smaller ones. Why not take the whole family to visit Hobbiton or wine tasting in the New Zealand wine district.
Popular Large-Size Car Hire Models: Holden Commodore, Toyota Hilux, Ford Falcon, KIA Cerato, Ford Ranger and many more.
Why opt for a Luxury Car Hire in New Zealand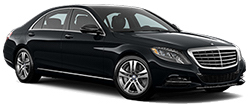 If you're looking for a little more glamour whilst in New Zealand then consider hiring one of our Luxury or Convertible cars. Depending on model some can seat up to five people comfortably with ample storage for their bags. Consisting of top car manufacture brands, these cars are popular amongst our business travelers and therefore due to their scarce availability, should be booked early. These cars come with powerful engines and are also ideal for long-distance journeys.
Popular Luxury and Convertible Car Hire Models: Volvo XC60, Jeep Cherokee, Toyota Prado and many more.
Why opt for an SUV Car Hire in New Zealand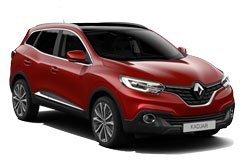 With so many outdoor activities to do in New Zealand and such an abundance of nature to explore, consider hiring an SUV for a little extra on-road security and stability. Roads are generally in perfect condition but to explore off the beaten track, an SUV is ideal. Head to Lake Wanaka and relax in its beauty, maybe do some fishing too. These cars can store on average three large suitcases and two smaller bags, and comfortably seat up to five people.
Popular SUV Car Hire Models: Holden Trax, Toyota Rav 4, Holden Captiva, Ford Ranger, Jeep Cherokee and many more.
Why opt for an Van Car Hire in New Zealand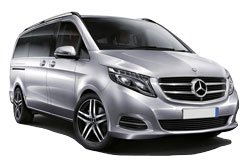 Often much cheaper than taking local transport or hiring two individual cars, our Vans have much greater seating capacity. Normally these vehicles are very popular with tourist planning to head into the mountains to ski. The vans large storage capacity makes them great for taking all your ski equipment and bags. Consider exploring Waitomo Caves or having a picnic by one of New Zealand's lakes. Our van range normally comes with seating capacity for seven, eight or twelve people.
Popular Van Car Hire Models: LDV G10, Toyota Previa, KIA Carnival, Toyota Commuter and many more.
Visiting New Zealand will no doubt be one of the best holiday experiences you'll have. That's why Auto Europe with all its local knowledge and experience is the perfect partner for finding you the best car hire deal. So whether you're planning to stay within Auckland's city limits and savour all the delights, or take to the hills to immerse yourself in beautiful countryside and wildlife, one of our car categories is sure to be the right choice. Why not book today by calling one of our reservation agents on +44 123 3225 114, emailing us on reservations@autoeurope.co.uk , or alternatively, using our online secure booking engine. Don't delay New Zealand and all its charms await you.