Qatar Car Hire Fleet Options
Located on the Arabian Peninsula you'll find a mystical country full of unspoilt deserts and sand dunes. The country of Qatar occupies a small Peninsula which is bordered to the north and east by the Persian Gulf, to the west, by the Gulf of Bahrain, and to the south by the Kingdom of Saudi Arabia. Sights on your list should be the Museum of Islamic Art, Souq Waqif, MIA Park, Aspire Park, Msheireb Museums and the State Grand Mosque. Also don't forget to visit the Katara Cultural Village and spend an afternoon shopping in one of the many Qatari malls. If excitement is what you are after, then consider taking an off-road desert excursion or a camel ride desert safari and see a side of Qatar many don't. The warm watered Persian Gulf is also ideal for snorkelling and all other water sports activities.
Why opt for a Small Car Hire in Qatar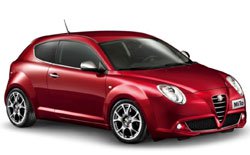 With seating for up to two people and two carry-on bags, our Mini cars are ideal for city driving. If however, you are looking for slightly more comfort, then consider hiring from the same small car group, our Economy cars. These are also ideal for city driving but have the added benefit of storage for one bag and seating for four passengers. These vehicles are by far the cheapest type of car to hire and thus are very popular. It is highly advisable to book early.
Popular Small Car Hire Models: KIA Rio, Chevrolet Spark, Toyota Yaris, Hyundai Accent and many more.
Why opt for a Mid-size Car Hire in Qatar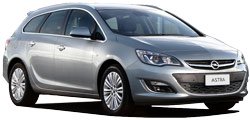 If you're looking for a car with seating for up to five people and with storage for three bags, then our Mid-Size cars consist of Compact and Intermediate vehicles which provide just this. Being smaller in nature means that it is quite easy to manoeuvre through congested areas, but it does also mean that finding parking might be slightly harder due to their added storage capacity. These vehicles provide the ultimate balance between comfort, internal space and value for money.
Popular Mid-Size Car Hire Models: Honda City, KIA Cerato, Hyundai Accent, Nissan Sunny, Honda Civic, Toyota Carolla and many more.
Why opt for a Large-Size Car Hire in Qatar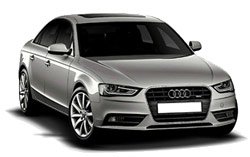 Driving around Qatar can be challenging sometimes, and that's why we recommend hiring a Large car if planning to cover long distances. If you want to drive between cities or reach historical sites further away, then large cars come with powerful engines and plenty of comfort. With seating for up to five people and storage space for four bags, these cars also come with plenty of on-board features to keep you entertained during those long journeys. Perfect for large families that require more internal space and comfort but want to take into consideration on-road safety.
Popular Large-Size Car Hire Models: Ford Fusion, Honda Accord, Toyota Camry, VW Passat, Nissan Pick Up, Honda CRV, Mitsubishi Pajero, Ford Explorer, Honda Odyssey, Toyota Previa and many more.
Why opt for a Luxury Car Hire in Qatar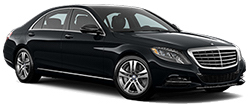 Our Luxury and Convertible vehicles have so much to offer those looking for glamour and entertainment. Beautifully designed by high-end car manufacturers, these luxury cars will make any holiday extra special. With seating for up to five people with plenty of legroom and adequate storage space, these cars are very popular especially for our business travellers. It is therefore recommended to place your booking early so as not to be disappointed.
Popular Luxury and Convertible Car Hire Models: VW Passat, Ford Taurus, Ford Explorer, Toyota Previa and many more.
Why opt for an SUV Car Hire in Qatar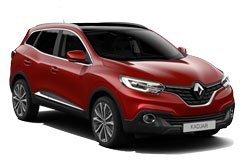 With so much desert to explore and vast open spaces, hiring an SUV is not always an option, but a must. These robust cars have plenty of on-road stability and off-road sturdiness to make sure you minimise the risk of getting stuck. With seating for up to five passengers and storage for five bags of varying sizes, an SUV vehicle will allow you to explore out of reach areas with ease. These cars are also ideal for long journeys due to their powerful engines and comfortable interior.
Popular SUV Car Hire Models: Honda CRV, Mitsubishi Pajero, Ford Explorer and many more.
Why opt for a Van Hire in Qatar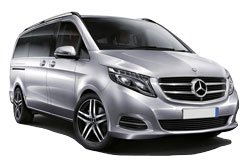 If you are visiting Qatar with a large group, then a Van is often a better option. Initially, costing more than hiring a car, vans have the added advantage of saving you money in the long run. This is due to the fact that you will not need to hire more than one vehicle to seat everyone. An added benefit is that the whole group can travel together and in turn create holiday experiences together. Many models can seat up to eight people with ample legroom and storage for their belongings.
Popular Van Car Hire Models: Honda Odyssey, Toyota Previa and many more.
Once in Qatar take the opportunity to visit some great places. Consider the Katara Cultural Village or the Khor Al Udeid Beach as a must see. If you're looking for something more traditional, then head for Souq Waqif or the State Grand Mosque, and spend an afternoon enjoying the sights. If shopping is more your thing, then Doha Festival City Mall or the Lagoona Mall will surely keep you entertained for hours. Hiring a car whilst in Qatar means that you will be able to get around town easily. If you have decided on which car category, then use our secure online booking engine to place your reservation. Alternatively, please call one of our agents on +44 123 3225 114, or email at reservations@autoeurope.co.uk to ask any questions or place your booking. Qatar has so much to offer the adventurous tourist.