Romania Car Hire Fleet Options
Situated just north of the Balkan Peninsula, Romania's singular beauty and beguiling simplicity is what makes this country a rare treat for first-time visitors. Its long and fascinating history has created a great diversity of culture stretching right back to the Roman occupation which lasted almost 200 years. Bordered by Hungary, Moldova, Ukraine, Bulgaria and Serbia, road travel in Romania is as rewarding as it is challenging, with dizzying drives zigzagging through twisting gorges and isolated villages across the country's rural hinterland. The capital, Bucharest, with its broad 19th-century Paris-style boulevards, is a city of fine restaurants and first-class museums enhanced by an abundance of greenery and superb architecture. Romania's roads are relatively traffic-free outside the larger towns and cities, particularly in the vast Transylvania region where the main routes are wonderfully scenic. Once labelled the 'wild west of Eastern Europe', Romania today is no longer burdened with such stigma and has quickly been climbing to the top of the low-cost, value-added tourism charts in recent years. And there's much for visitors to see, ranging from the delightful Danube Delta at the western edge of the Black Sea to the primeval Beech Forests of the Carpathian Mountains - not forgetting Dracula's legendary castle located high up on the plateau of Mount Cetatea about 110 miles north-west of Bucharest.
Why opt for a Small Car Hire in Romania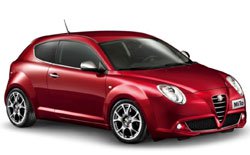 With its cosmopolitan air, Bucharest's charming historic centre revolves around Piața Revoluției and the site of the old Royal Palace, which is home to the National Art Museum and comprises the country's biggest and best collection of medieval art. Bucharest's other premier attractions include the excellent Museum of the Romanian Peasant, with its wonderful display of ceramics and replica buildings, and the Village Museum featuring a fine assembly of original dwellings, churches, windmills and other buildings from all over Romania. Bucharest's ancient streets are best explored with an Auto Europe Mini (our smallest and most affordable car class) or Economy category car, the latter of which provides enough room for up to four people, two medium-sized suitcases and one carry-on bag.
Popular Small Car Hire Models: Hyundai I10, Ford Fiesta, Opel Corsa, Nissan Micra, Skoda Citigo and many more.
Why opt for a Mid-size Car Hire in Romania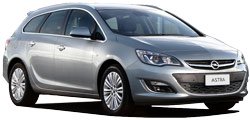 Romania's extensive Black Sea coast is a major draw for tourists and locals alike, particularly around the beautiful Danube Delta region, a labyrinth of long, sandy beaches and wonderful water channels ideal for windsurfing and water-skiing. Here, the waters of the River Danube flow into the Black Sea to form the largest and best preserved of Europe's many deltas, providing a habitat for over 300 types of birds and 45 freshwater fish species in its numerous lakes and marshes. To enjoy the wonders of the Danube Delta, we suggest one of Auto Europe's popular Compact or Intermediate category cars, which are designed for four and five people, respectively.
Popular Mid-size Car Hire Models: Opel Astra, Toyota Auris, Hyundai 140, Ford Mondeo, Mazda 6, Ford Focus, VW Golf and many more.
Why opt for a Large-Size Car Hire in Romania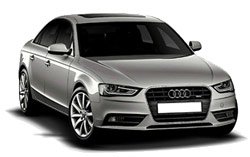 Founded by German craftsmen and merchants known as the Saxons of Transylvania, the historic centre of Sighişoara is a fine example of a small, fortified medieval town on the fringes of central Europe. Not far away lies one of Eastern Europe's biggest tourist attractions, none other than Count Dracula's famous castle, which is located up the tracks from Brașov in the heart of one of Europe's last great wildernesses. The mystical figure that captured Bram Stoker's fertile imagination did actually exist under the name of Vlad Țepeș, the second son of Vlad Dracul (hence the name) who became the ruler of Wallachia in 1436. Auto Europe's Large category cars are perfect for road-tripping around Count Dracula country amongst the haunting, hair-pinned hills of Transylvania.
Popular Large-Size Car Hire Models: Opel Insignia, Renault Fluence, VW Passat, Skoda Octavia, Toyota Avensis and many more.
Why opt for a Luxury/Convertible Car Hire in Romania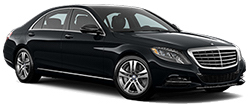 The wooden architecture of Romania is part of a tradition of village life that also includes some of the finest costumes, music and folk art to survive in 21st century Europe. A good example of this are the eight wooden churches of Maramureş, notable for their strikingly tall, slim clock towers, which are considered fine expressions of the cultural landscape of this wild, mountainous area of northern Romania. Visiting the wonderful wooden churches of Maramureş requires a more powerful car hire in Romania, namely an Auto Europe Luxury or Convertible category car, featuring some of the most prestigious cars seen on the roads today.
Popular Luxury and Convertible Car Hire Models: BMW 5 Series, Jeep Grand Cherokee, Mercedes E Class, BMW 7 Series, Ford Edge, Audi A6 and more.
Why opt for an SUV or Van Hire in Romania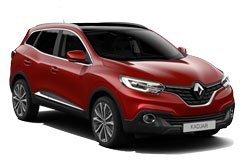 After Russia, Romania is home to the largest amount of virgin forest in Europe, much of which is located in the spectacular Carpathian mountain region. Dating right back to the end of the last Ice Age, the ancient and primeval Beech Forests of the Carpathian Mountains are living proof of the tree's successful expansion across a whole continent, paying testimony to its adaptability and tolerance of different climatic, geographical and physical conditions. Auto Europe has the perfect vehicle for visitors wanting a close-up view of the amazing Carpathian Beech Forests - a sumptuous SUV with a high level of style and comfort or a 7- to 12-seater Van with all its additional luggage space.
Popular SUV or Van Car Hire Models: Nissan Qashqai, Volvo XC90, Renault Captur, Suzuki Jimny 4x4, Opel Vivaro, Ford Tourneo, VW T5 and many more.
With over five hundred nature reserves and several fascinating UNESCO World Heritage sites to explore, Romania remains one of Europe's best-kept secrets for road trippers. The country exhibits a wealth of cultural diversity and great natural beauty; in fact, one third of its land is mountain area that's largely forested and brimming with interesting flora and fauna, so you're definitely in for a few very pleasant surprises whilst driving around in your Romania car hire. Equally appealing is the Black Sea Coast, most notably the Danube Delta region, now a designated Biosphere Reserve. Once you've selected your car hire in Romania, it's time to confirm your booking in three easy steps via the Auto Europe website accessible at www.autoeurope.co.uk. If you have any remaining questions relating to our Romania car hire fleet guide, then please feel free to give us a call on tel. +44 123 3225 114 where our reservation specialists are on hand to help you 7 days a week. Enjoy your car hire in Romania!