Russia Car Hire Fleet Options
Enigmatic and multifaceted, with a great ethnic and geographical diversity, Russia offers its visitors a truly enriching and exhilarating holiday experience, especially those travelling around the country in an Auto Europe car hire. A land of superlatives and extremes, it stretches from the Baltic to the Pacific east to west and from the Arctic to the Caucasus Mountains north to south. This vast nation of spa towns, rolling plains, large deserts, semi-arid steppes, deep forests, great icy wastes and historic towns and cities is bordered by no less than fourteen different countries. It is also home to the world's deepest lake (Baikal) and covers eleven time zones, making it the biggest and most fascinating place to visit in an Auto Europe car hire. Covering no less than one-eighth of the Earth's surface, everything about Russia is truly monumental, from its long and chequered history to its amazing cultural legacy. With its imperial palaces, fantastic museums and impressive onion-domed churches, Moscow the capital has always been a vanguard of Russia's rich heritage and is popular for its diverse architecture, vibrant street life and atmospheric squares. Equally appealing is the country's former capital, St Petersburg, a lovely city blessed with a fine network of picturesque canals and exquisite baroque façades. And there are few places left on earth as untamed as the remote wilderness of Siberia, one of the world's best-preserved natural settings and a huge adventure playground for road trippers visiting Russia.
Why opt for a Small Car Hire in Russia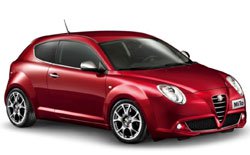 A stroll across Red Square is often the highlight of many a person's visit to Moscow's magnificent city centre. Dominated by the beautiful St Basil's Cathedral, one of the world's most iconic and striking buildings, the square has been the city's main focus since the late 15th century when Ivan the Great first cleared the area for shooting. Red Square is very much the centre of Moscow with many of the city's main avenues leading straight off it. Visiting Red Square and central Moscow's other top attractions is easy in an Auto Europe Mini or Economy category car, both small and economical with limited luggage space.
Popular Small Car Hire Models: Hyundai I10, Ford Fiesta, Opel Corsa, Nissan Micra, Skoda Citigo and many more.
Why opt for a Mid-size Car Hire in Russia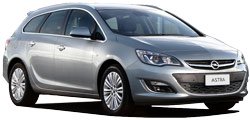 Adjacent to Red Square and deep within the Kremlin's walls lies the Armory Museum, with its collection of some 4,000 objects dating back to the 12th century, including many riches belonging to Russia's czars. Another of Moscow's cultural treasures is the Tretyakov Gallery, home to the world's largest and most important collection of old icons and 19th/20th-century Russian art, only 5% of which is displayed at any one time. Visiting downtown Moscow is best enjoyed with one of Auto Europe's Mid-size category cars, comprising our Compact and Intermediate cars, which are more spacious but equally cost-effective for city sightseeing.
Popular Mid-Size Car Hire Models: Opel Astra, Toyota Auris, Hyundai 140, Ford Mondeo, Mazda 6, Ford Focus, VW Golf and many more.
Why opt for a Large-Size Car Hire in Russia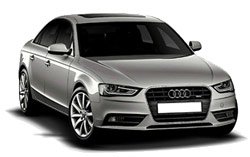 On a par with Moscow's magnificence is St Petersburg, Russia's impressive former capital. Its historic heart is packed with must-see attractions, most notably the Hermitage Museum comprising 1,000 rooms and exhibiting some 150,000 works (including 24 Rembrandts) with countless more in storage. Standing proud on a bluff overlooking 1,500 acres of royal estate, the white and gold summer palace of Pavlovsk south of the city is Russia's most prized palatial building. Constructed by Catherine the Great for her son Pavel in the late 17th century, this sumptuous 45-room building is a masterpiece of the neo-Palladian architectural style. For city sightseeing in St Petersburg, we recommend one of Auto Europe's Large category cars which are very comfortable and designed for up to five people travelling with three moderately-sized suitcases.
Popular Large-Size Car Hire Models: Opel Insignia, Renault Fluence, VW Passat, Skoda Octavia, Toyota Avensis and many more.
Why opt for a Luxury/Convertible Car Hire in Russia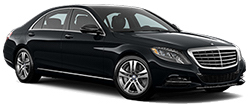 Driving east from Moscow brings you to Nizhny Novgorod, an exceptionally beautiful city rising majestically above the strategic confluence of the Oka and Volga rivers. This dynamic place (which has an ancient Kremlin of its own) is notable for its gorgeous green-spired cathedral of the Archangel Michael and impressive State Art Museum full of old icons and rare Russian and European paintings. Touring Russia beyond Moscow and St Petersburg requires a sturdier vehicle like Auto Europe's excellent Luxury or Convertible category cars, which are top performers and ideal for extended road trips into the Russian interior.
Popular Luxury and Convertible Car Hire Models: BMW 5 Series, Jeep Grand Cherokee, Mercedes E Class, BMW 7 Series, Ford Edge, Audi A6 and more.
Why opt for an SUV or Van Hire in Russia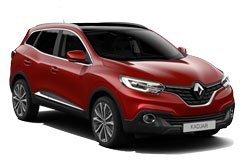 Russia is blessed with almost thirty UNESCO World Heritage sites, the most spectacular being Lake Baikal, deep in the country's south-eastern Siberian region. Frozen for at least five months of the year, it is the oldest (25 million years) and deepest (1,700 metres) lake in the world and contains 20% of the world's total unfrozen freshwater reserve. Known as the 'Galapagos of Russia', Lake Baikal's age and isolation make it an extremely rewarding place to visit for anyone prepared to make the effort in their car hire in Russia. But a place as remote and challenging as this requires a special kind of vehicle, something as large and steady as an Auto Europe SUV, or for larger groups we suggest one of our 5- to 12-seater Vans.
Popular SUV or Van Car Hire Models: Nissan Qashqai, Volvo XC90, Renault Captur, Suzuki Jimny 4x4, Opel Vivaro, Ford Tourneo, VW T5 and many more.
It doesn't take much effort to get off the beaten track in Russia. The country is vast and a seemingly endless place for people visiting in their Auto Europe car hire. While most tourists stay close to Moscow and St Petersburg, undoubtedly the two most interesting cities to visit, Russia is full of surprises and boasts some of the world's most amazing natural wonders. Why not do something different and pick up your Russia car hire in a more remote location such as Irkutsk, which is close to Lake Baikal, the oldest and deepest lake on earth. Our Fleet Guides are designed to help you make the right choice of vehicle when planning your next trip, whether it's a long weekend's city sightseeing or an extended road trip through one of the world's more remote regions. Auto Europe prides itself on being able to offer the widest choice of cars at the lowest rates, guaranteed. To make a reservation, all you need to do is call our award-winning reservation specialists who are available 7 days a week on +44 123 3225 114, or you can send them an e-mail to reservations@autoeurope.co.uk and they'll get back to you forthwith. Alternatively, you can book your car hire in Russia online now through our booking engine in three very quick and easy steps at www.autoeurope.co.uk. Have a great trip!