Scotland Car Hire Fleet Options
Famed for its remarkable scenery, including more than six hundred castles and other military strongholds dotted across the country, Scotland offers a great diversity of architecture, literature, art, landscapes and heritage, plus some of the most unique cultural characteristics and traditions in Europe. The tapestry of the country's turbulent past can be seen in the many sites and monuments that celebrate the most significant moments in the country's chequered history. It's a very proud nation rich in sights and experiences; a land of traditional attire, pipe bands and fine malt whisky attracting record numbers of visitors from all over the world. The good news for drivers is that the country is easily manageable in terms of dimension, being just 350 miles long from north to south and only as much as 160 miles wide. Blessed with one of Europe's most eye-pleasing landscapes, the place is tailor-made for road trips - especially in an Auto Europe car hire - with many of its undulating coast roads spectacular in the extreme. Gracefully gathered around its striking 12th-century castle, Scotland's captivating capital, Edinburgh, is packed with five-star attractions, most notably the National Gallery and National Museum, both ranked amongst the best in Europe. Running down from Edinburgh Castle to the royal palace of Holyroodhouse, the Royal Mile in the city's historic centre is famous for its many traditional pubs and old-style shops and boutiques. Scotland has a good network of roads, particularly in the Border country, while some excellent motorways connect all the major towns and cities. Make the most of your car hire in Scotland and enjoy an exhilarating drive along Scotland's dramatic east coast, most notably the A90 heading north from Aberdeen. With its wild, unspoilt terrain, ancient fortresses and cities absolutely bursting with tourist interest, Scotland is a not-to-be-missed destination for travellers blessed with a more adventurous, curious streak.
Why opt for a Small Car Hire in Scotland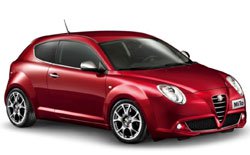 Perched on an extinct volcano known as Castle Rock high above the city centre, Edinburgh Castle is not only the city's most important landmark but Scotland's number one tourist attraction. Inside the castle walls, don't miss St Margaret's Chapel (the oldest church in the country), the famous Crown Room and the exquisite hammer-beam ceiling in the nearby Great Hall, arguably the finest in the whole of the United Kingdom. A small, manoeuvrable vehicle is the ideal choice for navigating and parking in the streets around Edinburgh's famous historic centre, such as one of Auto Europe's popular Mini or Economy-category cars, which have seating for two or four people travelling with a relative amount of luggage.
Popular Small Car Hire Models: Hyundai I10, Ford Fiesta, Opel Corsa, Nissan Micra, Skoda Citigo and many more.
Why opt for a Mid-size Car Hire in Scotland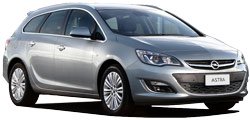 Ancient St Giles' Cathedral in Edinburgh is one of Scotland's most emblematic buildings and a prominent feature of the city's impressive skyline. Founded in 1124, the cathedral's clock-tower affords head-spinning views over Edinburgh's centuries-old downtown district, incorporating the city's iconic castle. Another of the building's most striking architectural features is the Thistle Chapel, which is well worth seeing for its intricate neo-Gothic woodwork and stunning gold-leaf ceiling. It's well worth treating yourself to more space and a greater level of comfort whilst visiting somewhere as alluring as Edinburgh, a city from which the rest of Scotland, including the Highlands, is quickly and easily accessible. With extra luggage space and a more sumptuous interior, Auto Europe's Compact and Intermediate-category cars are ideal for both urban sightseeing and venturing into the country's hinterland.
Popular Mid-size Car Hire Models: Opel Astra, Toyota Auris, Hyundai 140, Ford Mondeo, Mazda 6, Ford Focus, VW Golf and many more.
Why opt for a Large-Size Car Hire in Scotland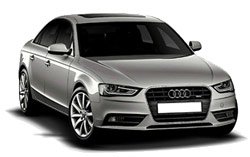 To make the most of your car high in Scotland, it's worth finding time for a relaxing road trip through Scotland's famous Highlands region. A land of golden eagles gliding effortlessly over wild, fertile moorland and stark, silhouetted mountains blanketed with the purest of snow, the Highlands driving experience leads you through spectacular glens, past misty lochs and the loneliest, sturdiest of castles and lighthouses. Stopover and savour such delicacies as roast grouse and wild salmon washed down with the finest malt whisky in dozens of roadside inns and eateries set in centuries-old stone cottages. For a truly memorable trip to the beautiful Highlands with your car hire in Scotland, we highly recommend one of our Large-category cars which are spacious, extra comfortable and fitted with all mod cons.
Popular Large-Size Car Hire Models: Opel Insignia, Renault Fluence, VW Passat, Skoda Octavia, Toyota Avensis and many more.
Why opt for a Luxury/Convertible Car Hire in Scotland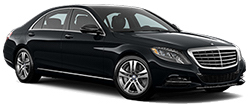 The road from Ben Nevis to Scotland's rugged north-west coast meanders by many magnificent lochs and glistening glens, with countless photograph opportunities to entice you out of your car along the way. Heading north from the mountain brings you to Loch Ness, home to one of the world's most famous mythical monsters and some of the most breathtaking scenery in the whole of Scotland. Loch Ness is so deep it contains more fresh water than all the lakes in England and Wales combined, making it an impressive sight to behold. Hire one of Auto Europe's amazing Luxury or Convertible-category cars to appreciate the sheer beauty of Loch Ness in sensational style and complete comfort.
Popular Luxury and Convertible Car Hire Models: BMW 5 Series, Jeep Grand Cherokee, Mercedes E Class, BMW 7 Series, Ford Edge, Audi A6 and more.
Why opt for an SUV or Van Hire in Scotland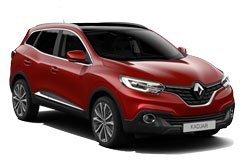 With their dramatic landscapes and abundance of wildlife, Scotland's many islands (some 600 in total) offer great potential for an exhilarating road trip in Scotland, most notably Skye, arguably the most famous and best loved of them all, which features a 50-mile-long patchwork of velvet moors, jagged mountains, peaceful lochs and towering sea cliffs. Of the 60 or so inhabited islands, about 50 are reachable by car ferry, meaning that there are many exciting ways to further enjoy your car hire in Scotland. The mysteries of the Orkney Islands are many with countless ancient sites to explore, while the Shetlands also boast some of the most photogenic landscapes in Europe. For the ultimate adventure, visit the Inner and Outer Hebrides whose diversity is reflected in their names, history and geological compositions, with timeless landscapes dating back to the Precambrian period more than 525 million years ago. When venturing to the islands off the Scottish mainland, we suggest a vehicle more appropriate for a robust road trip of this sort, such as one of Auto Europe's high-spec SUVs designed for 5 people journeying in comfort or one of our modern Vans which cater for between 7 and 12 people travelling with extra cases.
Popular SUV or Van Car Hire Models: Nissan Qashqai, Volvo XC90, Renault Captur, Suzuki Jimny 4x4, Opel Vivaro, Ford Tourneo, VW T5 and many more.
Characterised by deep lochs and astonishing mountain scenery, the richness of Scotland's diversity knows no bounds, ranging from the castle trail of Aberdeenshire in the north-east to the historic border routes in the south. Full of roadside attractions, Scotland is the ultimate car hire destination, meaning that there's no such thing as a dull journey in this spectacular country in the extreme north of the British Isles. City sightseeing couldn't be easier or more fascinating in places like Edinburgh, Glasgow, Aberdeen, Inverness and Dundee, whose histories stretch back thousands of years. Scotland also boasts a fine network of roads and motorways covering every part of the country, including each of the inhabited islands and the very mountainous Highlands region. Auto Europe can help you organise your car hire in Scotland; confirming your vehicle is a simple case of visiting our secure booking engine and submitting your request in three quick and easy steps. Should you need assistance in finding the right car rental in Scotland or need help choosing the best coverage to satisfy your needs, please feel free to give Auto Europe's reservations specialists a call on +44 123 3225 114, who will find you the best deal and usher you through the booking process. Enjoy your car hire holiday in Scotland!