Serbia Car Hire Fleet Options
Similar in size to Portugal or Austria, the Republic of Serbia holds a key position in south-eastern Europe due to its 1,250-mile-long border with eight surrounding nations. The country lies at a major crossroads both politically and geographically and as such offers an excellent range of road trip opportunities to travellers visiting this fascinating part of the continent. Serbia ranks as one of Europe's oldest countries, a fact proven by the Annals of the Kingdom of the Franks which refers to the 'Sorbs', while in the 10th century 'Servia' was mentioned by the Byzantine Emperor, Constantine Porfirogenit. Besides its ancient history and centuries-old culture, the hills and mountains of Serbia hold some of the region's most beautiful and wildest places, most notably as Tara National Park, as well as many sections of the magnificent River Danube, the second longest in Europe. Embroiled in over 100 wars and been razed to the ground no less than 44 times, the once bruised but currently prospering capital, Belgrade, is today one of Europe's most vibrant, upcoming tourist destinations. The city is blessed with an abundance of attractions, including the towering Belgrade Fortress and Skadarlija, its old bohemian district where painters and poets used to gather many centuries ago. With several fine churches and a good choice of museums and galleries, Novi Sad in the north of the country was first inhabited in the Stone Age and is definitely another Serbian city well worth exploring. Serbia has many natural attractions to discover, including four national parks – Fruška Gora, Đerdap, Kopaonik and the aforementioned Tara – all blessed with lovely upland locations, as well as three beautiful wetland regions protected under the terms of the International Ramsar Convention.
Why opt for a Small Car Hire in Serbia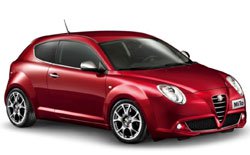 Once the haunt of artists and writers, Belgrade's bohemian and very pleasant Skadarlija quarter is the perfect starting point for people visiting Serbia for the very first time. Packed with atmospheric cafés and fine restaurants serving traditional Serbian fare, the area is easily accessible by car, with plenty of parking spaces available in the surrounding streets and car parks. Belgrade has many fascinating museums to discover, including the National Museum with its absorbing exhibitions and the Nikola Tesla Museum dedicated to the man who invented the AC electric system. For the best views of Belgrade, take a walk up to the Kalemegdan Fortress whose hilltop battlements afford wonderful vistas of the city and beyond. Belgrade is best experienced with a smaller, more economical vehicle such as Auto Europe's Mini and Economy category cars which are great for people sightseeing in the Serbian capital on a budget.
Popular Small Car Hire Models: Hyundai I10, Ford Fiesta, Opel Corsa, Nissan Micra, Skoda Citigo and many more.
Why opt for a Mid-size Car Hire in Serbia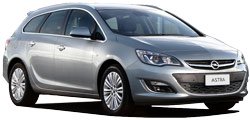 Dubbed the 'Serbian Athens', the elegant, lively city of Novi Sad about an hour's drive north of Belgrade is a renowned cultural and academic centre with many fine Baroque buildings and the country's oldest theatre. With many interesting museums and the imposing Petrovaradin Fortress across the River Danube to see, Novi Sad is a good place to visit after a couple of days' sightseeing in the capital. Auto Europe's Compact and Intermediate cars are ideal for travelling around at leisure in Serbia. Both categories are cheap to run with space for at least four people, plus a couple of large suitcases.
Popular Mid-Size Car Hire Models: Opel Astra, Toyota Auris, Hyundai 140, Ford Mondeo, Mazda 6, Ford Focus, VW Golf and many more.
Why opt for a Large-Size Car Hire in Serbia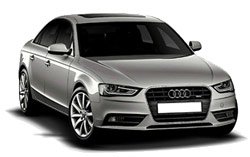 Birthplace of the Roman Emperor Constantine the Great, the beautiful city of Niš in the south-east of Serbia is home to one of Europe's most unusual attractions - Skull Tower - which comprises the skulls of almost a thousand soldiers killed in the Battle of Čegar in 1809. Niš is also the hub of a spectacular mountain region dotted with several precipitous peaks, including Babin Zub in the Stara Planina range which rises to 1,758 metres. Archaeological evidence shows neolithic settlements in and around the city that date right the way back to around 5,000 BC. For a relaxing and comfortable ride to Niš and some of the other more remote parts of Serbia, we highly recommend one of our top-end Large-size vehicles which are equipped with a larger chassis and a more powerful engine.
Popular Large-Size Car Hire Models: Opel Insignia, Renault Fluence, VW Passat, Skoda Octavia, Toyota Avensis and many more.
Why opt for a Luxury/Convertible Car Hire in Serbia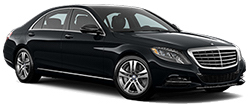 Traces of the Byzantine Empire's architectural heritage are found all over Serbia and are most evident in the country's many monasteries, which are the pinnacle of Serbian medieval art. The most notable of these is Studenica Monastery, which was established in the late 12th century by Stevan Nemanja, founder of the medieval Serb state. Located a two-hour drive south of Belgrade, it is the largest and richest of Serbia's Orthodox monasteries and is worth seeing for its two principal monuments, the Church of the Virgin and the Church of the King, both built of white marble and featuring priceless collections of 13th- and 14th-century Byzantine paintings. A trip like this is worthy of one of Auto Europe's upmarket Luxury or Convertible category cars, which are very stylish, high performance vehicles and perfect for travelling through the lush, green Serbian countryside.
Popular Luxury and Convertible Car Hire Models: BMW 5 Series, Jeep Grand Cherokee, Mercedes E Class, BMW 7 Series, Ford Edge, Audi A6 and more.
Why opt for an SUV or Van Hire in Serbia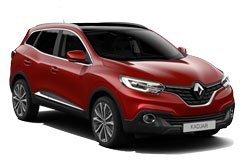 Conveniently located on the border with Romania, Djerdap (Iron Gates) National Park is set around the longest and deepest gorge in Europe. About 60 miles long, the gorge is notable for its rich and diverse range of flora and fauna, including brown bears, wolves, lynxes, jackals and golden eagles. Besides Djerdap, Serbia has many other places of outstanding natural beauty, including the Fruška Gora National Park (once an island in the Pannonian Sea), Tara National Park with its dense forests and charming little villages and Kopaonik National Park set around a large peak the Romans called Silver Mountain. For visiting Serbia's natural parks and stunning mountain regions, we suggest one of Auto Europe's top-of-the-range SUVs which are spacious and designed for more rugged road trips. For groups of 5-12 people, we recommend an Auto Europe Van, which have superior engines and the added convenience of extra luggage space.
Popular SUV or Van Car Hire Models: Nissan Qashqai, Volvo XC90, Renault Captur, Suzuki Jimny 4x4, Opel Vivaro, Ford Tourneo, VW T5 and many more.
Traditional and exotic, Serbia manages to be ancient and modern at the same time. It is the one country in Europe where the East really does meet the West and this is most evident from its rich mix of architecture and hearty cuisine, plus almost everything in-between! From the dramatic mountains and gorges of the magnificent national parks in the south of the country to the endless plains of Vojvodina in the north, Serbia is tailor-made for road trips with everything located within easy reach of the capital. Belgrade itself is a bustling Balkan city with a thriving art and design scene and a pulsating night-life. There's much to see in the city, including several first-class museums and one of the most impressive fortresses in Europe. Likewise, a saunter through Belgrade's historic centre, known locally as Skadarlija, is another highlight for people visiting Serbia. Auto Europe has produced this fleet guide to help you make the most of your car hire in Serbia. Once you have decided which vehicle is most appropriate for your visit to Belgrade, as well as the many other interesting parts of the country, it's simply a question of accessing the Auto Europe website at www.autoeurope.co.uk and making your reservation in three easy steps. You can also send us your Serbia car hire requirements by e-mail to reservations@autoeurope.co.uk or speak directly to our reservation specialists seven days a week by calling +44 123 3225 114. Have a great trip!