Singapore Car Hire Fleet Options
Less a stopover and more a standalone tourist destination, modern-day Singapore is continually metamorphosing and striving to consolidate its position as a cutting-edge city with an enormously wide-ranging appeal. Situated at one of the world's cultural crossroads, where east meets west and vice versa, Singapore is a tropical wonderworld of ambitious architecture, unmissable museums and larger-than-life attractions. Constantly evolving and reinventing itself, this small city-island state is a pristine, almost futuristic place that caters both effortlessly and simultaneously for nature lovers, fine diners and thrill-seekers. Multi-faceted with a keen sense of the traditional as well as the contemporary, Singapore's diamond-shaped principal island is compact enough to be extensively explored in a relatively short time, meaning that you'll have plenty of opportunity to pop over the border into neighbouring Malaysia to further enhance your stay. And there's a wide choice of attractions and activities to suit all ages and tastes, including the popular night safari at Singapore's world-renowned zoo, the fascinating Asian Civilisations Museum, an innovative sky park, bustling Chinatown and Colonial quarters, the amazing Garden of Eden and, of course, the iconic Raffles Hotel.
Why opt for a Small Car Hire in Singapore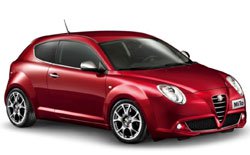 Drenched in colonial splendour, the National Museum of Singapore is very much the jewel in the city's cultural crown. Opened in 1887 on the occasion of Queen Victoria's Golden Jubilee, the museum's most iconic architectural feature is the Rotunda Dome comprising fifty pieces of stained glass designed to draw the best from the building's natural light, while its many galleries present fresh, 21st century perspectives of Singapore's long and very enthralling history. Getting around the city is quick and easy in one of Auto Europe's small, economical Mini and Economy-category cars, which are respectively designed for two and four people travelling with a limited amount of luggage.
Popular Small Car Hire Models: Hyundai I10, Ford Fiesta, Opel Corsa, Nissan Micra, Skoda Citigo and many more.
Why opt for a Mid-size Car Hire in Singapore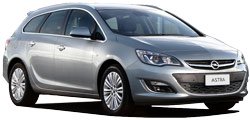 Centrally situated, the Singapore Botanic Gardens and Orchid Garden suitably demonstrates the evolution of a British tropical colonial botanic garden. A world-class institution for both conservation and education, it was created in 1859 and today forms a very impressive cultural landscape that includes a rich variety of historic features, plants and buildings. The gardens have also become an important centre for science, research and plant conservation, notably in connection with the cultivation of rubber plants, which prompted UNESCO to classify them a World Heritage Site in 2015. Visiting both the Botanic Gardens and National Museum requires a car hire suitable for extensive sightseeing in Singapore, such as Auto Europe's Compact and Intermediate-category cars, which are fitted with larger engines and spacious enough for four or five people with a limited amount of luggage.
Popular Mid-size Car Hire Models: Opel Astra, Toyota Auris, Hyundai 140, Ford Mondeo, Mazda 6, Ford Focus, VW Golf and many more.
Why opt for a Large-Size Car Hire in Singapore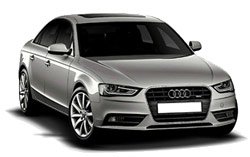 Home to Singapore's highest hill at an altitude of just over 500 feet, the 163-hectare Bukit Timah Nature Reserve is a humid tract of primary rainforest that's alive with monkeys, pythons and dozens of exotic bird species. Criss-crossed by several well-designed walkways, the reserve can be explored on foot or by bicycle, making it a good option for families getting the best out of their car hire in Singapore. In the north-west of Singapore, the Sungei Buloh Wetland Reserve is another excellent place for leisurely walks, photography safaris and bird watching in large swathes of fertile mangrove forest. Large, spacious and fitted with all mod cons, Auto Europe's Large-category cars are perfect for accessing both reserves and other more remote areas of Singapore.
Popular Large-Size Car Hire Models: Opel Insignia, Renault Fluence, VW Passat, Skoda Octavia, Toyota Avensis and many more.
Why opt for a Luxury/Convertible Car Hire in Singapore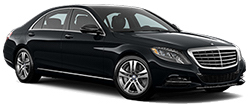 Occupying several floors of a converted house deep in the heart of the city centre, the Chinatown Heritage Centre recounts the story of Singapore's first Chinese immigrants who journeyed thousands of miles from their homeland to the city's opium dens. From food to antiques, Chinatown itself is the place for all things oriental, particularly in the area's lively night market. Brimming with trinket stalls and spilling over with aromatic spices, Little India, likewise, is another of Singapore's most atmospheric quarters where its narrow streets are just crying out for a leisurely and very pleasant evening stroll before dinner. To fully appreciate the charming old quarters of downtown Singapore, we suggest one of Auto Europe's Luxury or Convertible-category cars which are stylish, high-powered and by far the best way of sightseeing in Singapore.
Popular Luxury and Convertible Car Hire Models: BMW 5 Series, Jeep Grand Cherokee, Mercedes E Class, BMW 7 Series, Ford Edge, Audi A6 and more.
Why opt for an SUV or Van Hire in Singapore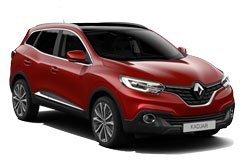 Raffles, one of the world's most famous and iconic hotels, is the perfect place for a pot of tea or even a Singapore Sling. Opened in 1887, Raffles is one of the few remaining truly great 19th century hotels with an interior overflowing with classic colonial splendour. In contrast, spend a few hours at Universal Studios on the beautiful island of Sentosa, where one of the world's best theme parks offers a staggering number of first-class rides and other on-site attractions for both adults and kids. To see and do everything in Singapore in the grandest of style, we recommend one of Auto Europe's top-of-the-range SUVs in which five people can travel in complete style and comfort. For groups of between 7 and 12 people, we suggest one of our modern Vans which have plenty of space for extra suitcases or sports equipment.
Popular SUV or Van Car Hire Models: Nissan Qashqai, Volvo XC90, Renault Captur, Suzuki Jimny 4x4, Opel Vivaro, Ford Tourneo, VW T5 and many more.
From the iconic Raffles Hotel with all its colonial history and the first-rate National Museum of Singapore, to the sensational Singapore Botanic Gardens and ultra-innovative Gardens by the Bay, Singapore's tourism portfolio is quickly establishing the city as a first-choice destination that's attracting more and more tourists from all over the world. With several slick beach resorts and some of the most absorbing shopping districts in the whole of Asia, it's the city with everything that's often compared with places like Hong Kong and Bangkok for its wide-ranging 21st-century appeal. And there's no better place for fine oriental dining, with a wide choice of local specialities ranging from satay (a universally popular dish of Malay mini-kebabs) and chilli crab featuring whole crabs wok-fried and served in a tangy sauce of tomato, chilli, garlic and egg. With Auto Europe, you can enjoy the very best of Singapore at the most affordable prices. Our selection of car hire in Singapore ranges from the smallest, most economical Mini-category cars to the most sumptuous SUVs available in the market today. Book your Auto Europe car hire in three quick and easy steps by visiting our website at www.autoeurope.co.uk, or please give us a call on +44 123 3225 114 if you'd prefer to speak with one of our reservation specialists who are available 7 days a week. We wish you a great trip and hope you enjoy your car hire in Singapore!