Slovakia Car Hire Fleet Options
Brimming with historic treasures, cultural gems and evocative spas, Slovakia's status as one of Europe's youngest states has fuelled its current emergence as one of the continent's most exciting upcoming tourist destinations. Steeped in heritage and tradition, this unassuming little country surrounded by Austria, Poland, Ukraine, Hungary and the Czech Republic comprises a series of low-lying mountain ranges enfolded in the western reaches of the Carpathians. Often overlooked by tourists visiting central Europe, Slovakia is rich in natural attractions and blessed with an abundance of lakes, rivers and streams. With a height of 3,484 feet (1,062m), the mountain peak of Krahule near Banská Bystrica in the centre of the country is considered the geographical heart of Europe, with a nearby stone officially marking the spot. Slovakia has plenty of year-round appeal, with spring and autumn good seasons for road tripping, mountain hiking, bicycle touring, cave exploration and bird-watching, while winter is the perfect time for skiing and snowboarding. Located less than 40 miles from Vienna, the country's capital, Bratislava, is conveniently situated at the country's western tip, making it the ideal place to pick up your car hire in Slovakia and explore Europe's hinterland. With its beautifully-preserved Old Town, this charming ancient city is as popular for its castles, palaces and churches as its pulsating night-life. Despite its small size, Slovakia exhibits strong regional contrasts and close associations with its larger neighbours, with the east showing many affinities with neighbouring Ukraine. And nature lovers will be thrilled to know that the country provides a natural habitat for three of Europe's rarest animals - the lynx, wolf and brown bear - with large numbers thankfully still roaming the country's mountains, woods and forests.
Why opt for a Small Car Hire in Slovakia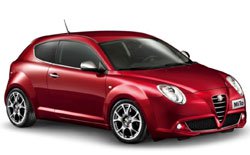 From the historic buildings of its Old Town to the timeless beauty of its castles, Bratislava is a city deeply rooted in the past, with one forward-thinking foot firmly in the future. Boasting a prime location beside the majestic River Danube, its key tourist attractions include St. Martin's Cathedral, originally built in 1311 and very much the city's centre-piece, and Bratislava Castle, once a royal residence. As an ancient city, many of Bratislava's streets are old and narrow, which is why we recommend Auto Europe's Small-size cars, specifically our Mini and Economy category cars respectively designed for two and four people with luggage.
Popular Small Car Hire Models: Hyundai I10, Ford Fiesta, Opel Corsa, Nissan Micra, Skoda Citigo and many more.
Why opt for a Mid-size Car Hire in Slovakia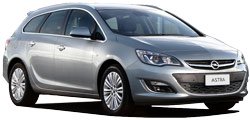 Bratislava is a thriving cultural centre with more than 65 specialised museums and galleries to offer, ranging from Slovak contemporary art to prime collections depicting the capital's rich and prosperous past. The Slovak National Gallery houses over 60,000 pieces of national and international art, while the Bratislava City Museum showcases local history with a wide range of exhibitions and other cultural events. Located on a peninsula on the River Danube, the Danubiana Meulensteen Art Museum is another of the city's must-see attractions with a superb collection of fine art, modern architecture and national treasures. To get the most out of your Bratislava car hire, we suggest one of Auto Europe's Compact or Intermediate category cars which have plenty of space and a high level of comfort.
Popular Mid-size Car Hire Models: Opel Astra, Toyota Auris, Hyundai 140, Ford Mondeo, Mazda 6, Ford Focus, VW Golf and many more.
Why opt for a Large-Size Car Hire in Slovakia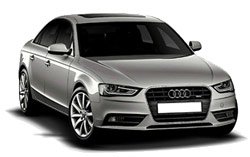 A fine concentration of Slovakia's most charming historic towns can be found in the beautiful Spiš region situated at the foot of the Tatras Mountains, in the centre of the country. Overlooking the town of Spišské Podhradie, a major draw for tourists is Spiš Castle, one of the largest fortifications in Europe. Travelling west brings you to Vlkolínec, a remarkably intact settlement of 45 buildings with the traditional features of a central European village, making it one of the country's most complete groups of traditional log houses. To visit Spiš and Vlkolínec in style and comfort, it's best to opt for one of Auto Europe's Large category cars which are designed for five people travelling with up to three suitcases, depending on their size.
Popular Large-Size Car Hire Models: Opel Insignia, Renault Fluence, VW Passat, Skoda Octavia, Toyota Avensis and many more.
Why opt for a Luxury/Convertible Car Hire in Slovakia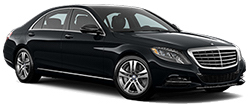 Over the centuries, the old medieval mining centre of Banská Štiavnica grew into a lovely town with Renaissance palaces, 16th-century churches, elegant squares and castles. Today, its urban centre blends majestically into the surrounding landscape, which contains vital relics of the mining and metallurgical activities of the past. East of Banská Štiavnica lie another of Slovakia's top attractions, the 712 caves of Aggtelek Karst and Slovak Karst displaying an extremely rare combination of tropical and glacial climatic effects portraying the region's geological history over tens of millions of years. There's no better way of visiting places as beautiful as these than with one of Auto Europe's amazing Luxury or Convertible category cars, the ultimate driving machines!
Popular Luxury and Convertible Car Hire Models: BMW 5 Series, Jeep Grand Cherokee, Mercedes E Class, BMW 7 Series, Ford Edge, Audi A6 and more.
Why opt for an SUV or Van Hire in Slovakia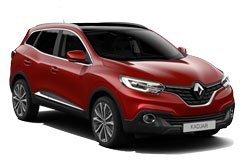 Much of Slovak life is still lived in the countryside where well-preserved towns and villages abound, including Bardejov, a small but exceptionally complete example of a fortified medieval town, which is very typical of the local region. Among other remarkable features, the town also contains a small Jewish quarter set around a fine 18th-century synagogue. After Bardejov, drive south to the lovely medieval city of Košice close to the Hungarian border, which is famous for its Gothic churches and large centrally-located cathedral. This kind of exciting road trip deserves a vehicle to match, namely one of Auto Europe's upmarket SUVs, or for larger groups travelling around Slovakia together, we suggest one of our 7- to 12-seater Vans which are modern and very spacious.
Popular SUV or Van Car Hire Models: Nissan Qashqai, Volvo XC90, Renault Captur, Suzuki Jimny 4x4, Opel Vivaro, Ford Tourneo, VW T5 and many more.
A land of fairytale castles, deep caves, hot springs, fascinating folk architecture and medieval towns and villages, Slovakia packs quite a punch as an all-round tourist destination - right in the very heart of Europe. Surrounded by several different countries and in very close proximity to Vienna, Budapest and many other interesting cities, it's the ideal place to book an Auto Europe car hire and take to the road for a week or two. From the oldest and largest opal mines in the world in the Slanské Hills to the magical waters of Podhájska considered more beneficial than the Dead Sea, Slovakia is a country jam-packed with surprises at every turn. We hope that this fleet guide provides you with all the information you need for your car hire in Slovakia, whether it's a small, versatile car for city sightseeing in Bratislava or a stylish SUV for an extended road trip across the country. In fact, booking your Slovakia car rental couldn't be easier - all you need to do is visit the Auto Europe website at www.autoeurope.co.uk and make your reservation in three very simple steps. Our reservation specialists are available on tel. +44 123 3225 114 seven days a week if you have any questions about booking your Slovakia car hire. Have a good trip!