St Lucia Car Hire Fleet Options
The only country in the world named after a woman (Lucy, the patron saint of light), St Lucia is a proudly sovereign island of volcanic origin that's without doubt one of the most scenic places in the whole of the Caribbean. Rising like a gorgeous green sculpture from a brilliantly turquoise sea, the island is largely mountainous and generously blanketed by lush, life-rich rainforest. Part of the Windward island chain, along with Dominica, Martinique, St Vincent and Grenada, St Lucia is small and very explorable (just 27 miles long and 14 miles wide), meaning that it has all the right holiday ingredients under a warm tropical sun. Best described as a volcanic peak jutting out of the sea, the island is blessed with an abundance of peaceful natural harbours and pretty fishing villages guaranteed to spoil car-driving visitors who naturally feel obliged to stop and photograph the sweeping vistas of crescent-shaped bays and palm-fringed beaches laid out before them at almost every turn. This mango-shaped Caribbean island has a wide collection of natural attractions and geological wonders to offer, including a thrilling drive-through volcano (unique in the world), hot springs, sulphur fumaroles, an amazing zip-line passing over the top of a rainforest, extensive banana plantations, beautiful botanical gardens and the second-largest boiling lake in the world. Carnival time is equally exciting when St Lucia explodes into life with colourful parades and exuberant pageants during a fun-filled holiday period in June/July, promising plenty of home-grown music and spirited dancing in towns and villages right across the island.
Why opt for a Small Car Hire in St Lucia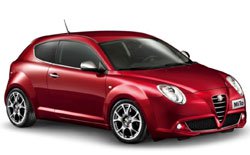 Prominently situated on the north-west coast, Castries the capital (named after the French naval officer Marquis de Castries) is the first port of call for most people exploring the island with their car hire in St Lucia. Bordered by the Basilica and national library, Derek Walcott Square (named after the locally-born Nobel Prize-winning poet and playwright) is one of the best spots to appreciate the city's well-preserved colonial architecture, which is notable for its distinctly French and British influences and balconies adorned with gingerbread fretwork. Visiting Castries and St Lucia's other towns and cities is easy with one of Auto Europe's popular Mini and Economy-category cars, which are small, maneuverable and cheap to run.
Popular Small Car Hire Models: Hyundai I10, Ford Fiesta, Opel Corsa, Nissan Micra, Skoda Citigo and many more.
Why opt for a Mid-size Car Hire in St Lucia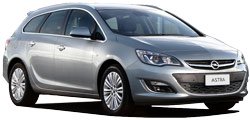 After a relaxing drink in the square, there's much more to see and do in Castries in and around the centre of town. Housed in an old iron building, a particular favourite for tourists is a visit to Castries Central Market where the islanders sell souvenirs, tropical fruit and a great variety of spices. After that, why not take a stroll to the top of Morne Fortuné (Hill of Good Luck) where French and English troops fought furiously for control of the island, not once but many times. For touring Castries and the rest of St Lucia, choose one of Auto Europe's Compact or Intermediate-category cars, which are economical, easy to park and suitable for four or five people, respectively.
Popular Mid-size Car Hire Models: Opel Astra, Toyota Auris, Hyundai 140, Ford Mondeo, Mazda 6, Ford Focus, VW Golf and many more.
Why opt for a Large-Size Car Hire in St Lucia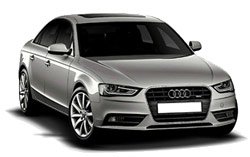 A leisurely drive down St Lucia's spectacular west coast brings you to another of the island's star attractions, the beautiful town of Soufrière. This small paradise of around 8,000 people is blessed with many of the country's most impressive natural wonders, including the Diamond Falls Botanical Gardens, home to a first-class spa and one of the world's most colourful waterfalls on account of the water's rich and varied mineral content. In Soufrière you can also drive your St Lucia car hire through the dormant Qualibou volcano, the centrepoint of an active geothermal area comprising numerous hot springs and fumaroles. With their powerful engines and space for up to five people, Auto Europe's Large-category cars are ideal for visiting Soufrière and all other parts of St Lucia, guaranteeing plenty of comfort for island sightseeing.
Popular Large-Size Car Hire Models: Opel Insignia, Renault Fluence, VW Passat, Skoda Octavia, Toyota Avensis and many more.
Why opt for a Luxury/Convertible Car Hire in St Lucia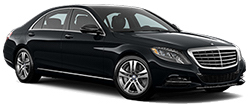 A short drive from Soufrière, St Lucia's famous UNESCO World Heritage site comprises the pointed volcanic twin peaks of Gros Piton and Petit Piton, which rank among the world's most iconic natural landmarks. Linked by the Piton Mitan ridge, their spires rise side by side from the sea bed to heights of 2,530 feet and 2,438 feet, respectively, amongst fertile coral reefs containing some of the rarest fauna in the Caribbean. Hiking to the top of Gros Piton takes an average of 5-6 hours and the conditions are officially described as 'challenging', meaning that a good level of fitness is required. Auto Europe offers the best possible vehicles for visiting the incredibly photogenic peaks of Piton. Whilst touring one of the world's most beautiful islands, it makes perfect sense to opt for a high performance car from our Luxury and Convertible categories, which are powerful, stylish and good to be seen in!
Popular Luxury and Convertible Car Hire Models: BMW 5 Series, Jeep Grand Cherokee, Mercedes E Class, BMW 7 Series, Ford Edge, Audi A6 and more.
Why opt for an SUV or Van Hire in St Lucia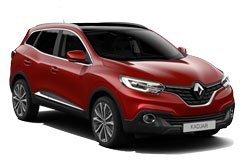 Nestling right on the island's northern tip is the remarkable Pigeon Island National Landmark, heralded as one of the most glittering jewels in St Lucia's crown. Once adrift in the Caribbean Sea, it is a haven for wildlife and has been connected to the main island via a man-made causeway since the 1970s. Overlooking Rodney Bay, one of the Caribbean's most upmarket beach resorts, visitors to Pigeon Island are promised a strong sense of history among the remains of Admiral Rodney's naval base and stunning 360-degree seascapes. For island touring (including a visit to Pigeon Island), there's no better choice than one of Auto Europe's excellent SUVs. For groups of up to a dozen people, we recommend one of our Vans which are spacious and modern.
Popular SUV or Van Car Hire Models: Nissan Qashqai, Volvo XC90, Renault Captur, Suzuki Jimny 4x4, Opel Vivaro, Ford Tourneo, VW T5 and many more.
Unique and highly desirable as a holiday destination, St Lucia offers the best of the Caribbean in a relatively small area. Blessed with an abundance of mountains, lakes and fertile rainforest, the island is a delight for road-trippers visiting the Windward Islands, especially in summer during the fun-filled carnival season. St Lucia has much to separate it from other destinations, namely the world's only drive-through volcano, some of the best scuba diving sites in the Caribbean, a historic colonial battleground and two locally-born Nobel Laureates to celebrate. At the top end of the scale you'll find lavish spas, gourmet restaurants and swim-up bars, making St Lucia perfect for honeymoons and other types of romantic getaway, especially in the island's many upmarket beach destinations. We hope that after reading this fleet guide you now feel confident enough to book your car hire in St Lucia. At Auto Europe, besides offering the cheapest car hire rates in the market, we want all our customers to make an informed choice with complete confidence and total peace of mind. If you have any further questions, please feel free to call our award-winning rental specialists on tel. +441233225114, who are available 7 days a week and will be very happy to help you with your car hire in St Lucia. Have a great trip!