Tunisia Car Hire Fleet Options
Tunisia is a North African country nestled between the Sahara Desert and Mediterranean Sea. Being one of the main African tourist destinations to visit, Tunisia is awash with culture, history and quaint authentic charm. Head to the Yassmina Djerba Ranch and take a horse ride along the coast, or head towards the El Jem Amphitheatre to see the impact that the Roman Empire had on the area. The El Jem Museum will also provide an insight into the majestic Roman Mosaics and Islamic influence. You'll also learn about Ancient Carthage and enjoy some amazing Tunisian cuisine. If you're looking for a great day out then visit the Krokodilfarm Animalia in Djerba. This crocodile farm has plenty of picnic areas and cafes to relax in. You'll even get to see the crocodiles being fed, making it a special place worth a visit with the whole family.
Why opt for a Small Car Hire in Tunisia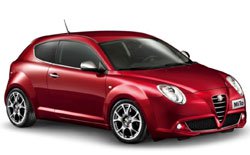 If you're looking for a vehicle that is great for getting around narrow streets and congested cities, then our small car category consists of Mini and Economy cars. The Mini cars can seat up to two people with storage for two carry-on small bags. The Economy cars can seat up to four people with storage for one bag. Generally the differences between both vehicles are in their seating and storage capacity, but with the Mini version being smaller; it'll be much easier to find parking.
Popular Small Car Hire Models: Renault Symbol, Hyundai Grand I10, Nissan Micra, Fiat Punto, Renault Clio, VW Polo and many more.
Why opt for a Mid-size Car Hire in Tunisia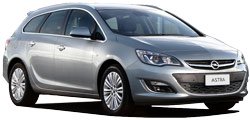 If you're willing to spend a little more on your car hire, and are looking for more seating and capacity, then consider a vehicle from our Mid-Size range. Comprising of Compact and Intermediate vehicles, both styles can seat up to five people with enough storage for three bags. The engines are very fuel-efficient and ideal for city driving. A perfect car for transporting you around the Medina of Tunis – the old town quarters of the capital.
Popular Mid-Size Car Hire Models: Hyundai Accent, Renault Symbol, BAIC S3 and many more.
Why opt for a Large-Size Car Hire in Tunisia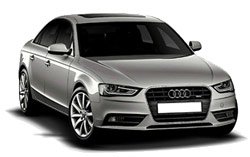 If you're travelling in a large group and need more storage, comfort and legroom, then consider one of our Large cars. Seating up to five people with extra legroom, and with enough storage for up to four bags of various sizes, our large cars are ideal for large families too. The extra on-road stability and handling makes these cars perfect for covering long-distances, should you so choose to visit some of the neighbouring cities and towns.
Popular Large-Size Car Hire Models: Renault Traffic, VW Passat, KIA Cerato and many more.
Why opt for a Luxury Car Hire in Tunisia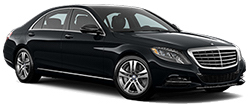 Our Luxury car or a Convertible cars are a great option for Tunisia. Their reliability, sturdiness and glamour inside and out, makes them very sought after amongst our business travellers. Pull up to the Theatre Municipal de la Ville de Tunis and add that extra charm to your holiday. Depending on model, cars can seat up to five people with enough storage for up to four bags. They also have powerful engines which make them a good option for driving long distances.
Popular Luxury and Convertible Car Hire Models: Mercedes E Class, Renault Traffic and many more.
Why opt for a Van Hire in Tunisia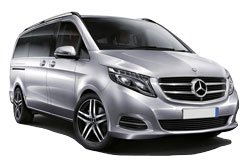 With seating for up to nine people, our Vans are great for those travelling with large groups, families or luggage. Particularly popular for those looking to transport sporting equipment, these vans have plenty of on-road stability. Ideal for taking everyone to view further out of reach tourist attractions, such as the Berber village, Bab El Bhar, Zitouna Mosque and even the Bardo Museum. All places that often the local transport system doesn't cover and you wouldn't want to miss.
Popular Van Car Hire Models: Renault Traffic and many more.
Visiting Tunisia is a great choice and hiring a car to make your trip easier is even greater. If after having read the above categories you know what style of car would be better suited to your holiday, then please use our secure online booking engine to place your booking. If you'd like to speak to someone or have further questions, then please call one of our reservation specialists on +44 123 3225 114. We are also available via reservations@autoeurope.co.uk. Our agents will be able to help you plan your holiday in Tunisia and guide you through your car choices, the added options and insurance details. When you're satisfied, they'll help you place your booking over the phone or guide you through the online booking engine.