Turkey Car Hire Fleet Options
Mystical Turkey awaits the adventurous traveller amongst us. Culturally rich, it has been for centuries the melting pot for European and Asian cultures, with many civilizations having passed through its shores. Bordered by eight countries and three distinctive seas – the Mediterranean, Black and Aegean – the country is awash with monuments and old-world charm waiting to be explored. Whether you decide to stay within the Capital city of Istanbul, or head into the wilderness, Turkey is a great place to spend your holiday. Spend a day in the legendary city of Troy in Anatolia, read about its magical past and wander through its quaint streets. Let us not forget the Hagia Sophia Museu, Basilica Cistern, Blue Mosque and the once in a life-time experience of Cappadocia air balloons.
Why opt for a Small Car Hire in Turkey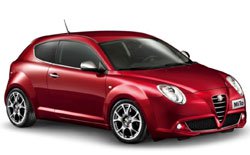 If you are planning to stay within the major cities, such as Istanbul, then we would highly recommend hiring a small car for your trip. Containing our Mini and Economy car categories, these smaller vehicles are ideal for city driving. Their size makes parking easy, especially in narrow Turkish streets, and their agility is also a major plus for getting you through congestion. Park up and take a magical cruise along the Bosphorus River or if you're looking for some great shopping, head for the Grand Bazaar. Our Mini car can seat two people with two carry-on cases, and our Economy car can seat up to four people with enough space for one case.
Popular Small Car Hire Models: Hyundai I10, Hyundai I20, Renault Clio, Fiat Panda, Fiat 500 and many more.
Why opt for a Mid-size Car Hire in Turkey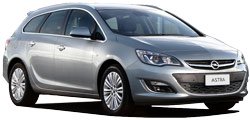 Istanbul is a very hilly city and as such it may be better to pay a little more and hire a Mid-Size car instead. Mid-Size cars consist of our Compact and Intermediate categories, and are ideal for getting up and down hills due to their powerful engines. Both car categories can seat up to five people with enough storage for up to three bags of varying sizes. These vehicles are perfect for taking you around Istanbul's many tourist attractions. So why not visit the Blue Mosque, the Hagia Sophia or spend a day exploring the Topkapi Palace.
Popular Mid-Size Car Hire Models: Peugeot 301, Opel Astra, Ford Focus, Fiat Linea, Fiat Egea, Peugeot 3008 and many more.
Why opt for a Large-Size Car Hire in Turkey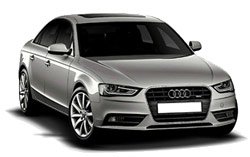 Turkey isn't just its capital city Istanbul. So much awaits the traveller who is willing to venture further out into its vast landscapes. If this is high on your holiday list, then we would advise hiring one of our Large cars. With great engine power, on-board features and on-road handling, these vehicles can cover longer distances easily and more comfortably. With seating for up to five people and storage for approximately four bags of varying sizes, our large vehicles are ideal for larger groups and families who value comfort above all else.
Popular Large-Size Car Hire Models: VW Passat, Mercedes CLA 200, Peugeot 3008, Toyota CHR, Mercedes C Class and many more.
Why opt for a Luxury Car Hire in Turkey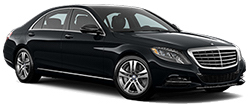 When visiting Turkey on business or simply wishing to drive around in a glamorous car, consider hiring one of our luxury vehicles to make that all vital impression. Our Luxury section consists of top branded car manufacturers such as Mercedes, BMW, etc. and is very stylish inside and out. Packed full of deluxe features, these cars are a must if you are wishing to have a once in a lifetime experience. They are guaranteed to put a smile on your face whilst you drive along the Turkish coast in your Convertible. You will need to book early though so as not to be disappointed during the summer months.
Popular Luxury and Convertible Car Hire Models: Mercedes C Class, Toyota CHR, Mercedes E 180 and many more.
Why opt for an SUV Car Hire in Turkey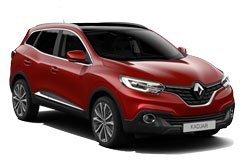 Many out of city roads are very uneven and thus require a more stable vehicle. If your purpose is to venture further out and explore the real turkey, then we would recommend hiring an SUV vehicle. With seating for up to five people and with plenty of storage space, our SUV vehicles are great for taking you through rough terrain and up into the mountains. Escape into the wilderness and feel like you've travelled in time once you visit Bursa, the Green Mosque and Mount Olympus.
Popular SUV Car Hire Models: Peugeot 3008, Toyota CHR and many more.
Why opt for a Van Hire in Turkey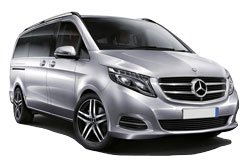 Our vans are not only powerful but very sturdy and stable, and ideal for taking large groups around many of Turkey's wonderful attractions. With seating for up to seven people - depending on model - these Vans also come with plenty of storage to match. Very popular during the summer months with large groups, it is advisable to place your booking early so as not to be disappointed. So if you're going to an event, a conference or even to undertake some sports, our Vans are a great option.
Popular Van Car Hire Models: Ford Transit, Peugeot 5008 and many more.
If turkey is a country that you would love to get to know first-hand, then there is no better way to achieve this, than with a car hire in Turkey. Buy a tourist pass and go and experience some of the most exotic places in this part of the world. Enjoy a relaxing Turkish bath, shop till you drop in the Bazaar or simply unwind in its numerous cafes and restaurants. Book a car hire today by either calling one of our reservation agents on +44 123 3225 114, emailing us on reservations@autoeurope.co.uk, or for convenience using our secure online booking engine. Our agents are on-hand 7-days a week to answer any questions and help you through the booking process. Experience Turkey like you've never before, with one of our fantastic car hire categories, you'll be in good hands.