Ukraine Car Hire Fleet Options
With a population of around 43 million, Ukraine is the largest country on the European Continent. Throughout its existence, Ukraine has seen many civilisations pass through its borders. From Lithuanian, Austro-Hungarian, Ottoman, Polish to the Russian Empire, all have left their mark on the landscape and people. The Market Square in Lviv is full of historical importance, likewise the numerous monasteries and cathedrals that engulf the country. Svyatogo Yura Cathedral, St. Cyril's Monastery and the Submerged Ancient Cave Monastery are a must visit whilst in Ukraine. The Capital city of Kiev is a vibrant city full of bars, clubs and coffee houses, together with numerous other tourist attractions, museums and historical monuments. If you're looking for something a bit more eerie then consider taking guided tour of Chernobyl – where you'll see the city of Pripyat frozen in time.
Why opt for a Small Car Hire in Ukraine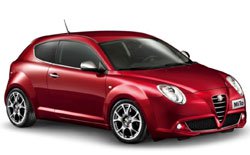 If your holiday in Ukraine consists of staying within the city limits, then it is advisable to hire a smaller car. Small cars are also the best option for those travelling on a budget. The capital city of Kiev is the largest and most populated city in Ukraine. It can therefore become congested at times and due to this getting through traffic and finding parking for larger cars can be difficult. Our small cars comprise of Mini and Economy cars. Our Mini cars can seat up to two people with two carry-on bags, whilst the Economy versions can seat up to four people with space for one bag.
Popular Small Car Hire Models: Ford KA, Ford Fiesta, VW Polo, Nissan Micra, Fiat 500, Skoda Fabia and many more.
Why opt for a Mid-size Car Hire in Ukraine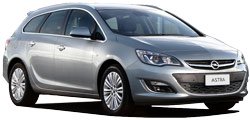 Another popular option for those staying in the city limits but who require a little more comfort and room is a Mid-Size car. Our Mid-Size vehicles can either be our Compact or Intermediate models, with both having seating capacity for up to five people and storage for three bags. You'll also benefit from a very fuel-efficient engine, saving you money around town. If you're looking for Ukrainian culture, then consider spending a day at the Odessa National Academic Opera and Ballet Theatre.
Popular Mid-Size Car Hire Models: VW Polo, VW Golf, Nissan Almera, Ford Focus, Nissan Qashqai, VW Tiguan, VW Passat, Toyota RAV 4 and many more.
Why opt for a Large-Size Car Hire in Ukraine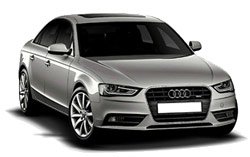 Our Large cars can seat up to five people with plenty of legroom to match. You'll also have enough storage capacity for up to four bags. These comfortable Large cars are perfect for covering long distances. Their on road handling will ensure that you arrive at your destination totally relaxed and safely. If starting in Kiev, head west to explore the city of Lviv where you'll have the opportunity to visit the 14th Century Castle and view some amazing countryside from its privileged position.
Popular Large-Size Car Hire Models: Toyota Corolla, Toyota Camry, Toyota RAV 4, VW T5, Hyundai H1, Audi A6, Toyota Prado, Toyota Land Cruiser, BMW 5 Series, Porsche Cayenne and many more.
Why opt for a Luxury Car Hire in Ukraine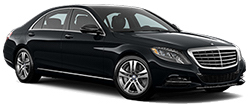 Ukraine has so much to offer in terms of culture, history and majestic landscapes. To make your holiday extra memorable consider hiring one of our Luxury or Convertible cars. These glamorous cars are beautiful inside and out, and are a joy to drive. A popular category amongst our business users, it is important to place your reservation quickly. Depending on the model, most cars can seat up to five people with plenty of legroom, and store around four bags easily.
Popular Luxury and Convertible Car Hire Models: Audi A6, BMW 5 Series, Audi Q7, Porsche Cayenne and many more.
Why opt for an SUV Car Hire in Ukraine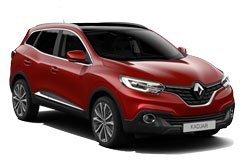 With so many national parks, nature reserves, pristine beaches and ski resorts, Ukraine is an ideal country to hire an SUV. These cars have powerful engines to make sure you get through any challenging situation – from uneven roads to steep mountain roads – these SUVs are ideal. With seating for five people and storage for five bags of varying sizes, these cars are very sturdy, comfortable and provide a feeling of safety unmatched in other categories.
Popular SUV Car Hire Models: Nissam Qashqai, Toyota TAV 4, VW Tiguan, Toyota Prado, Toyota Land Cruiser, Audi Q7, Porsche Cayenne and many more.
Why opt for a Van Hire in Ukraine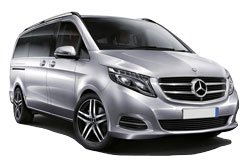 If you are planning to visit Ukraine on a skiing trip, and especially if you're travelling with a large group, then consider one of our Vans for your holiday. With seating for up to seven people and enough storage for bags and sporting equipment – our Vans will give you the freedom to visit tourist attractions with ease. No need to rely on public transport anymore! As a popular category during the winter months, we recommend booking early so as not to disappoint.
Popular Van Car Hire Models: VW T5, Hyundai H1 and many more.
If you have decided which category would be better suited to your holiday needs in Ukraine, then in three easy steps you can view, edit and book your reservation within our online secure booking engine. Our specialists are also available on the phone seven days a week - please call +44 123 3225 114. If it is more convenient, then our agents can also be reached by email at reservations@autoeurope.co.uk. Ukraine is a beautiful country to explore. With your hire car you can visit Skazka Children's Park with your family, the Seiklar Rope Park or spend a day at the Pripyat Amusement Park. If relaxation is what you crave, then try the Green Theatre Park, Shypit Waterfall or visit the animals at the Feldman Ecopark. Once you've returned home you'll quickly realise that your decision to hire a car was a great one that allowed you to maximise your holiday experience.