USA Car Hire Fleet Options
Touring the USA in your Auto Europe car hire is a question of filling the petrol tank, buckling up and heading off towards the distant horizon, because driving in America is as much about the journey as it is reaching your destination. From the famous Route 66 to the amazing Pacific Coast Highway, there's so much ground to cover and so many things of tourist interest that you'll need more than a single lifetime to see it all. Take California for example, a state packed with so many star attractions it's like a country in itself. Here you'll find Death Valley - the hottest, lowest and most arid place in the whole of North America - while the lush, green vineyards of Napa and Sonoma, in stark contrast, produce about 7 per cent of the world's wines. And while you're in California driving around in your Auto Europe car hire, we'd say that a leisurely drive along Sunset Boulevard in Hollywood is an absolute must, as too is a visit to Yosemite National Park, an icon of the American landscape. Speaking of national parks, you can't visit the USA without driving through Yellowstone, the oldest protected area of its kind in the world and a place renowned for its tumultuous volcanic past and numerous geothermal curiosities. At the other end of the tourist spectrum lies Las Vegas and its long, glitzy boulevard known as the Strip where 200-plus hotels exist (including most of the world's largest) with round-the-clock gambling in abundance.
Why opt for an Economy Car Hire in USA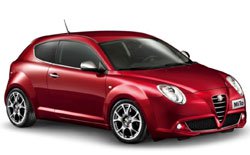 Auto Europe's Economy category cars are without doubt one of the cheapest ways of travelling around the United States of America. Small and versatile with space for four people and one large suitcase or two people with a bit more luggage, these low-cost vehicles are particularly good for exploring the larger US cities such as New York, Chicago and Los Angeles where parking spaces are at a premium. Use your Economy car hire in the USA to see the sights of downtown Washington, including the world-famous White House on Capitol Hill, or the symbolic 18th-century Liberty Bell in the beautiful nearby city of Philadelphia.
Popular Economy Car Hire Models: Fiat 500, VW Polo, Renault Clio, Ford Fiesta, Seat Ibiza (2 Doors), Opel Corsa and many more.
Why opt for a Compact Car Hire in USA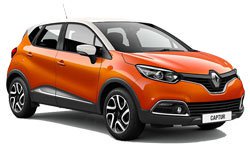 One of Auto Europe's top-selling cars are its Compact category vehicles, which are very popular with travellers in the USA for their economical engines and capacity for up to five people plus three items of luggage. Our Compact hire cars are perfect for visiting the United States of America because they are good for both city sightseeing and visiting places further afield, such as Martha's Vineyard in Massachusetts, one of New England's most idyllic hideaways, or the enchanting Everglades, a large area of spectacular parkland and long, golden beaches in southern Florida.
Popular Compact Car Hire Models: Toyota Auris, Opel Astra Estate, Kia Rio (4 Doors), Renault Symbol, Mercedes A Class, Opel Astra, VW Golf, Ford C-Max, Audi A3 and many more.
Why opt for an Intermediate-Size Car Hire in USA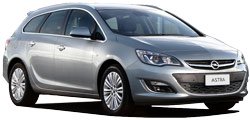 Travelling through the hotter states of the USA like Colorado and Arizona, for instance, normally requires a bit more space and comfort, which accounts for the increasing popularity of Auto Europe's Intermediate-size cars, which have space for up to five people with two large suitcases plus a couple of carry-on cases. Use one of our Intermediate cars to visit the Kennedy Space Centre at Cape Canaveral in Florida, headquarters of America's exciting space exploration programme, or Monument Valley in Utah, a Hollywood-style film set in the middle of the desert.
Popular Intermediate-Size Car Hire Models: Citroen C4 Picasso, Toyota Corolla, Ford Kuga, Citroen Berlingo, Ford Grand C-Max, Skoda Octavia Estate, VW Touran and many more.
Why opt for a Large-Size Car Hire in USA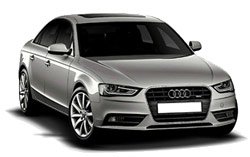 America is famous for its long, straight, seemingly endless highways that often run across several states, as is the case with the legendary Route 66 which covers a total of 2,448 miles (3,940 km) between Chicago, Illinois and Santa Monica in California. For an extended road trip of this sort, Auto Europe strongly advises a more capable kind of vehicle, such as one of our Large-size cars which have enough space for five people and all their luggage. You can also use your Large car for a memorable trip down the Pacific Coast Highway, paying a visit to the delightful coastal city of San Francisco en route.
Popular Large-Size Car Hire Models: Audi A4, Ford Galaxy, Mercedes Vito, VW Passat Estate, Toyota RAV 4, Ford Mondeo Estate, Renault Talisman Grandtour and many more.
Why opt for a Luxury/Convertible Car Hire in USA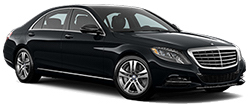 America is renowned the world over as a place of style and scale, which is why we recommend one of our Luxury or Convertible cars, which are tailor-made for touring the United States. Auto Europe's top-end luxury and convertible hire cars are both powerful and sumptuous and ideal for travelling across the USA's more rugged landscapes, including the Grand Canyon in the state of Arizona, a vast chasm in the earth up to 17 miles wide in some places, and Yellowstone National Park where some 300 geysers spray hot steaming water high into the air, notably Old Faithful, the most famous of them all.
Popular Luxury and Convertible Car Hire Models: BMW 5 Series, Jeep Grand Cherokee, Mercedes E Class, BMW 7 Series, Ford Edge, Audi A6 and more.
Why opt for an SUV or Van Hire in USA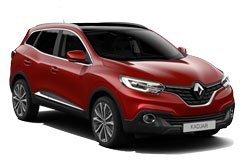 One of Auto Europe's car hire categories offers a much more durable and secure option than some of the others, namely our SUVs which are designed for long road trips in America's more demanding locations like Aspen in the state of Colorado and Death Valley in the heart of California. Our SUVs have enough space to comfortably fit five people with all their luggage, but if there are more people in your group then you'll be requiring something larger like one of our 7 to 12-seater Vans, an ideal choice for families with friends or sports teams touring the USA.
Popular SUV or Van Car Hire Models: Nissan Qashqai, Volvo XC90, Renault Captur, Suzuki Jimny 4x4, Opel Vivaro, Ford Tourneo, VW T5 and many more.
We hope and trust that this USA car hire fleet guide answers any questions you might have regarding our wide choice of vehicles. Hopefully you'll now feel prepared to make a confident and well-informed decision about your car hire in the USA. You're only a few clicks away from making a booking with the help of our secure and easy-to-use booking engine. Alternatively, if you have any remaining questions, please feel free to call our award-winning rental specialists on +44 123 3225 114 who will be able to assist you every step of the way - 7 days a week!