Venezuela Car Hire Fleet Options
One of South America's most diverse and strikingly beautiful picture-postcard destinations, Venezuela is a land of heavenly landscapes embellished with table-top mountains spouting towering waterfalls. Arguably the best-kept secret in the Caribbean, it has an abundance of dazzling beaches, lush rainforest, idyllic islands, dusty deserts and glorious savannah, although it could be said that the country's real attraction is its people, who are characteristically friendly, open-hearted and blessed with an amazing lust for life. With over 1,800 miles of white, sandy and very seductive Caribbean coastline, Venezuela is finally starting to fulfil its potential as a first-choice holiday destination, thanks to better air connections and the occasional well-targeted advertising campaign. So entranced was Christopher Columbus by Venezuela's long and pristine shoreline when he visited in 1498, he promptly described it as a 'paradise on earth'. Away from the densely populated north, the vast majority of Venezuela is a sparsely-populated wilderness with excellent opportunities for eco-tourists and birdwatchers visiting in their Auto Europe car hire. Sandwiched between the Caribbean, Amazonian rainforests and the majestic Andes Mountains, the contrasting cultures and architecture throughout Venezuela are as distinct as the geographical features of each respective tourist region. Located on a singular relief, and flanked to the north by the coastal mountain range of the Cordillera de la Costa, Caracas the capital is particularly notable for its interesting architecture, much of which dates from the Spanish colonial period. The country is also notable for its wide variety of interesting wildlife, particularly in and around Los Llanos, where you are likely to see notably jaguars, pumas, caiman, anacondas, spectacled bears, anteaters and giant otters, not to mention a great variety of exotic birds.
Why opt for a Small Car Hire in Venezuela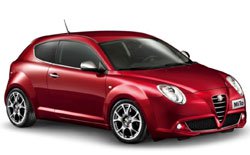 In downtown Caracas, Plaza Mayor was the centre of the 24-block matrix of the capital in 1567 and the institutional buildings surrounding it since its foundation - namely the old church and town hall - remain largely intact today. Later in 1754, the Governor of Caracas ordered the construction of arcades around the square to transform it into the city's main market. Visitors shouldn't miss the Pantheon, Venezuela's most venerated building, which is located five blocks north of the city's Plaza Bolívar. Formerly a church, it now houses the tombs of many of Venezuela's national heroes, including the country's famous founder, Simón Bolívar. Designed for two to four people travelling with a relative amount of luggage, Auto Europe's Mini and Economy-category cars are ideal for city sightseeing, especially in such an ancient and historic town as Caracas.
Popular Small Car Hire Models: Hyundai I10, Ford Fiesta, Opel Corsa, Nissan Micra, Skoda Citigo and many more.
Why opt for a Mid-size Car Hire in Venezuela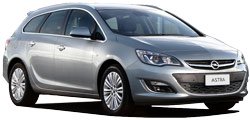 Caracas is a city famous for its wonderful architecture and none more so than the exquisite Ciudad Universitaria de Caracas, a UNESCO World Heritage site that was built to the design of the architect Carlos Raúl Villanueva between 1940 and 1960. An outstanding example of the Modern Movement architectural style, the university campus integrates its large number of buildings and functions into a clearly articulated ensemble, including masterpieces of modern architecture and visual arts such as the Aula Magna with the 'Clouds' of Alexander Calder, the Olympic Stadium and the Covered Plaza. For visiting the city's famous Ciudad Universitaria and other top sites, we highly recommend one of Auto Europe's Compact and Intermediate-category cars, which are more spacious and powerful but still very economical for city sightseeing.
Popular Mid-size Car Hire Models: Opel Astra, Toyota Auris, Hyundai 140, Ford Mondeo, Mazda 6, Ford Focus, VW Golf and many more.
Why opt for a Large-Size Car Hire in Venezuela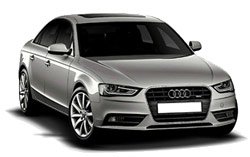 With a height of 3,211 feet, Angel Falls in Canaima National Park is the world's highest uninterrupted waterfall, a dramatic jet of water tumbling off the table-top mountain before crashing down into the deep canyon below. One of the eight natural wonders of the world, the sights and sounds of Angel Falls are simply unforgettable, especially when the entire spectacle is emblazoned with multiple rainbows under the intense tropical sun. Encompassing some 3 million hectares in south-eastern Venezuela, where the country borders Brazil and Guyana, Canaima National Park is the sixth largest national park in the world and contains many rare plants, a third of which are found nowhere else on the planet. There's no better way of reaching Venezuela's beautiful Canaima National Park than with one of Auto Europe's very popular Large-category cars, which are spacious, powerful and fitted with all mod cons.
Popular Large-Size Car Hire Models: Opel Insignia, Renault Fluence, VW Passat, Skoda Octavia, Toyota Avensis and many more.
Why opt for a Luxury/Convertible Car Hire in Venezuela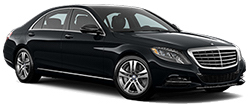 West of Caracas and easily reachable by car along Routes 1 and 4, the lovely town of Coro and its port are well worth a day trip from the capital. With its earthen constructions unique to the Caribbean, Coro is the only surviving example of a rich fusion of local traditions, making it a must-see destination for tourists travelling around in their Venezuela car hire. Founded in 1527 and blessed with over 600 historic buildings, Coro was one of the first colonial towns to emerge in Venezuela and today stands as a unique example of a well-conserved urban area with Spanish, Antillean, Dutch and indigenous architectural influences. A place as remarkable as Coro deserves a special kind of car, namely one of Auto Europe's Luxury or Convertible-category cars, all of which are high performance vehicles with sumptuous interiors.
Popular Luxury and Convertible Car Hire Models: BMW 5 Series, Jeep Grand Cherokee, Mercedes E Class, BMW 7 Series, Ford Edge, Audi A6 and more.
Why opt for an SUV or Van Hire in Venezuela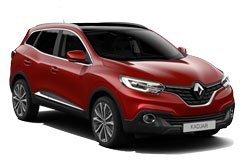 Situated in the narrower waters of the Orinoco River (about 1 mile in width), Ciudad Bolívar constitutes a cultural landscape located along the shores of the world's fourth largest river. Ciudad Bolívar is part of the Imataca Complex, a rocky platform about 3,400 million years old, which makes it the oldest geological formation on the planet. From a geographical point of view, unique characteristics are found in the small context of the river basin, like the great granite outcrops located in both margins of the channel, which are associated with ancient human settlements. Ciudad Bolívar's historic district is a popular tourist attraction, featuring houses and buildings that date from Venezuela's colonial period. Visiting Ciudad Bolivar in south-east Venezuela is easy in one of Auto Europe's SUVs, which are comfortable and spacious. For more than 5 people, we recommend one of our modern Vans which have seating for up to 12 people and space for extra luggage.
Popular SUV or Van Car Hire Models: Nissan Qashqai, Volvo XC90, Renault Captur, Suzuki Jimny 4x4, Opel Vivaro, Ford Tourneo, VW T5 and many more.
Venezuela's many and varied attractions make the country ideal for road-trippers visiting South America. Vast, sometimes a little slow-going, but certainly never dull, a car hire in Venezuela guarantees a lifetime of memories, encompassing the rainforests of Amazonia, snow-capped peaks of the Andes and the soft white sands of the Caribbean. Vibrant Caracas is one of the world's surprise cities. Fueled by passionate and very spirited locals, the Venezuelan capital never fails to amaze first-time visitors with its pulsating night-life and fine selection of good-value eateries and low-cost lodgings. For travellers looking for somewhere fascinating and more than a little bit 'off the beaten track', Venezuela ranks highly on account of its rich cultural heritage, unique culinary traditions, long and colourful history and spectacular mountain hikes, not to mention one of the most spell-binding capitals in South America. The good news is that with only three clicks of the mouse, booking your car hire in Venezuela online at www.autoeurope.co.uk is much quicker and easier than you might ever imagine, or alternatively our reservation specialists are on duty seven days a week on +44 123 3225 114 for those who prefer a more personal touch. Have a great trip!