Wales Car Hire Fleet Options
A small, inviting country on the western fringes of Europe, Wales is a land of wild valleys, soaring mountains, verdant farmland and famously-beautiful coast roads and footpaths, not forgetting a long stretch of surf-splashed shoreline. Harbouring a largely rural and very thinly scattered population, the country was once very suitably described by former USA president Barack Obama as a country of 'extraordinary beauty, wonderful people and great hospitality'. From the head-spinning vistas of Anglesey and timeless grandeur of Snowdonia to the spectacular seascapes of the Pembrokeshire coast, the country is a natural wonderland of misty, fern-filled gorges and stunning waterfalls sourced by an abundance of water and blessed with some very favourable geology. No other place on the planet has as many castles per square mile as Wales; indeed, the country's history is chronicled in solid stone, as evident from the large number of Roman forts and Norman and Saxon strongholds dotted around the Welsh countryside. Cardiff, its coolly contemporary capital, exudes much of the aforementioned attributes found in other parts of the country. And of equal significance to travellers enjoying their car hire in Wales is the fact that the country has metamorphosed into a seriously committed fine-dining and real-ale destination in recent years, with many high-quality rustic restaurants existing off the beaten track in some of the more remote locations.
Why opt for a Small Car Hire in Wales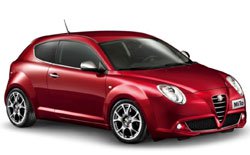 One of Europe's youngest capitals, Cardiff abounds with tourist interest and cultural attractions, including the city's striking centrepiece - Cardiff Castle – which stands proudly on the site of the original fort built by the Romans. Cardiff Bay, in contrast a shiny architectural showcase with a wonderful waterfront area, is the bright new face of a city that's quickly emerging as a first-choice travel destination. Cardiff is well-organised and fun to visit, especially in one of Auto Europe's popular Mini and Economy-category cars, which are small, very cheap to run and easy to park, making them ideal for city sightseeing.
Popular Small Car Hire Models: Hyundai I10, Ford Fiesta, Opel Corsa, Nissan Micra, Skoda Citigo and many more.
Why opt for a Mid-size Car Hire in Wales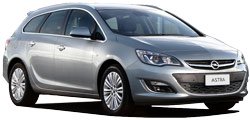 From Cardiff, there are many spectacular regions easily reachable with your Auto Europe car hire in Wales, most notably the glorious Gower Peninsular close to Swansea, a place of outstanding natural splendour with many wide-open beaches, rocky bays and steep cliffs. East of the capital lies the wonderful Wye Valley, an area famous for its pastoral beauty and the well-preserved ruins of Tintern Abbey, which date right back to the early 12th-century. The ideal vehicles with which to combine city sightseeing and a leisurely drive around the Gower and Wye Valley regions is without doubt one of Auto Europe's more spacious but equally-economical Compact and Intermediate-category cars designed for four or five people, respectively, carrying a relative amount of luggage.
Popular Mid-size Car Hire Models: Opel Astra, Toyota Auris, Hyundai 140, Ford Mondeo, Mazda 6, Ford Focus, VW Golf and many more.
Why opt for a Large-Size Car Hire in Wales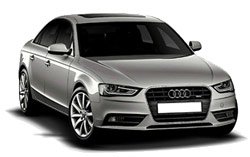 Wales is famous for its fortifications, none of which are more prominent and imposing than Caernarfon Castle, which was modelled on the old crenelated walls and towers of Constantinople. Considered the most striking of all King Edward I's fortifications, Caernarfon Castle is a must-see attraction for visitors to the beautiful Snowdonia region of north-west Wales, a place of unparalleled natural splendour and home to the Ffestiniog steam railway, the world's oldest stretch of narrow gauge track with almost 200 years of locomotive history. Touring Snowdonia and visiting Caernarfon Castle requires a vehicle with more power, which is why we recommend one of Auto Europe's Large-category cars, which are modern, stylish and perfect for five people travelling with a relative amount of luggage.
Popular Large-Size Car Hire Models: Opel Insignia, Renault Fluence, VW Passat, Skoda Octavia, Toyota Avensis and many more.
Why opt for a Luxury/Convertible Car Hire in Wales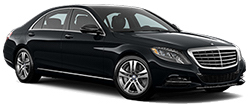 Founded in the late 6th century, St David's Cathedral in Pembrokeshire is remarkably intact and by far the country's most important religious monument. Located on a peninsula in the most westerly point of the country, this old and visually-evocative cathedral is dedicated to the patron saint of Wales who lived and died in the area after having performed a series of miracles. High performance and very stylish, Auto Europe's Luxury and Convertible-category cars are perfect for a relaxing road trip around this spectacular coastal corner of south-west Wales.
Popular Luxury and Convertible Car Hire Models: BMW 5 Series, Jeep Grand Cherokee, Mercedes E Class, BMW 7 Series, Ford Edge, Audi A6 and more.
Why opt for an SUV or Van Hire in Wales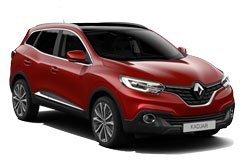 Situated in north-east Wales, the 11-mile-long Pontcysyllte Aqueduct and Canal is a true feat of civil engineering from the time of the Industrial Revolution. Completed in 1805, this masterpiece of creative genius was built in a difficult geographical setting, creating a navigable aqueduct that carries the Llangollen Canal. Conceived by the celebrated civil engineer Thomas Telford, the 18-arched stone and cast iron structure (which took 10 years to design and build) is recognised as an innovative ensemble that inspired many projects all over the world. What better to visit one of the world's great engineering achievements than with one of Auto Europe's sumptuous SUVs, or for larger groups we recommend one of our 5 to 12-seater Vans, which are modern, comfortable and spacious enough for extra luggage.
Popular SUV or Van Car Hire Models: Nissan Qashqai, Volvo XC90, Renault Captur, Suzuki Jimny 4x4, Opel Vivaro, Ford Tourneo, VW T5 and many more.
With its huge variety of travel experiences and unique features, Wales certainly has classic road-trip appeal, particularly in the low or shoulder season when there are far less visitors about. But more than that, it's a quickly-emerging tourist destination with a host of major new attractions either already open or still under development, not to mention historic rail journeys meandering through jaw-dropping landscapes in a vintage steam train. Wales has all the characteristics of Europe's top lake and mountain destinations, with the added complement of many long sandy beaches and some of the finest food in the whole of the British Isles. Additionally, there's no better place than the rambling moors of the Brecon Beacons for outdoor pursuits such as hiking, fishing, caving and pony trekking amongst thundering waterfalls and inviting limestone caverns. Hopefully, by reading our Wales car hire fleet guide, you are now much better informed to choose the vehicle that best suits all your needs for your forthcoming road trip. From a Fiat 500 to a top-of-the-range Ferrari, Auto Europe offers a wide range of options for your car hire in Wales, catering for individuals, couples and large groups alike. You can book your Wales car rental in three quick and easy steps on the Auto Europe website at www.autoeurope.co.uk. For personal assistance, please feel free to call our rental specialists on tel. +44 123 3225 114, who are available 7 days a week and will be only too happy to answer any questions relating to taking to the roads in Wales. Have a great trip!