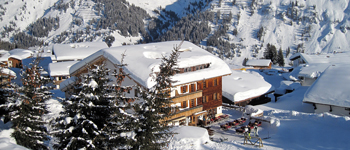 Thinking about driving in snowy lands? Make sure your car rental is well equipped for the winter. Here's what you need to know!
Car hire & winter -When hiring a car in snowy destinations, you will want to make sure that you are abiding by the relevant regulations on winter equipment for cars. Not only will this ensure that you are driving safe, but you will also avoid the risk of having to pay hefty fines if caught without the proper gear.Below, we have put together a handy guide to help you figure out which equipment you will need, depending on where you are travelling. In many destinations, we offer rates with winter tyres included, while in other countries, you will need to request winter tyres and pay for them locally. Additional equipment must always be requested.
Germany, Switzerland & Austria - When the weather turns wintry, i.e. ice and snow are present, winter tyres become mandatory in Germany and Austria. Swiss authorities recommend using winter tyres in regions affected by snow fall. Most local suppliers equip vehicles with the obligatory winter tyres, which are usually included in the rental fee. Sometimes, however, they are considered extra equipment and the client must pay an additional fee. You may find these fees on our booking engine results under Terms, Conditions and Local Fees. Additionally, when available, snow chains can be hired at the rental desks.
France & Italy - Cars should be equipped with winter tyres or snow chains usually from October until April in the northern parts of Italy, especially those that experience snowfall. Unlike in most northern countries, Italian car hire suppliers do not usually equip their fleets with snow tyres. This means that the cars will be equipped with regular all-season tyres, which are not appropriate for slippery roads.Additionally, if you are near ski destinations, it's important to check if snow chains are available to rent at an additional cost. To ensure that you are driving safely, call us to discuss your rental. We can advise you on which equipment you can book with us, and which you need to arrange directly with the local supplier.Likewise, winter tyres are not mandatory in France. However, you will not want to risk your safety or that of your passengers if you are heading to the mountains or other snowy parts of the country.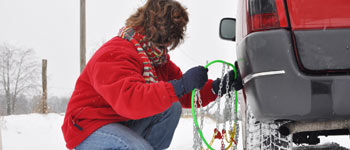 General tips - Unless you are booking a 'Winter Tyres Included' rate, we strongly advised you to make a request for winter tyres when you make your booking. You will also be able to find the cost of winter tyres or a winterization fee in the Terms and Conditions on our booking engine. Similarly, if you are hoping to rent snow chains, you need to make an extra request for this. Keep in mind that it will always incur an additional cost when picking up the car. If you have any questions or doubts, please do not hesitate to contact our reservations agents. You can contact us on +44 123 3225 114.If you are travelling for a ski holiday, it may be a good idea to also book some ski racks to help transport your equipment. You will need to add a request for ski racks when making your booking online. Remember to indicate the number of pairs of skis you need the ski rack for. An additional fee will apply, which will be paid to the local supplier when picking up the vehicle. You can find the rates in the Terms and Conditions and under Rate Details on our website.We hope you enjoy your winter wonderland and stay safe on the snowy roads!