Travel Guide South Africa – Useful knowledge for your trip!
Exploring the southernmost region of Africa is for many an experience of a lifetime. South Africa is located right at the base and is one of the main economic powers of the continent. Johannesburg is the largest city in the country and also one of the most picturesque places to visit. Many visitors decide to head south towards the coastal city of Cape Town, another of South Africa's iconic cities and a great place to enjoy beautiful beaches. Table Mountain National Park is also located here which makes for a great place to relax.
Along the vast coastline you'll come across Port Elizabeth and East London, before heading towards the country's busiest sea port Durban. With all year round great weather and plenty of museums, tourist attractions and safari reserves, many visit in the hope that they will see at least one of the big five animals – Lions, Elephants, Rhinos, Leopard and Buffalo. Our travel guide to South Africa will keep you up-to-date with all the latest information, travel tips and useful suggestions.
If you're looking for an exceptional car rental then Auto Europe with its 60 plus years of industry experience can find the right deal for you. Through our trusted partners we are able to offer car hire, luxury car hire, motorhome hire and a transfer service worldwide. With so many locations and vehicles to choose from you're bound to find the perfect deal. Enquire today for a great deal on a perfect car hire. Contact one of our reservation agents to find out more.
Look over the South Africa travel guide topics listed below and take a look at each page for information on a specific aspect of travelling in South Africa.
Road trips with my car hire in South Africa
South Africa is a wonderful country to explore and experience. As a melting pot of various African and European cultures, with a car rental you can better discover the different regions of this vast and vibrant country. A land of contrast and great adventure, enjoy the wonderful exotic animals in their natural habitats. These are the following recommendations for road trips whilst holidaying in South Africa.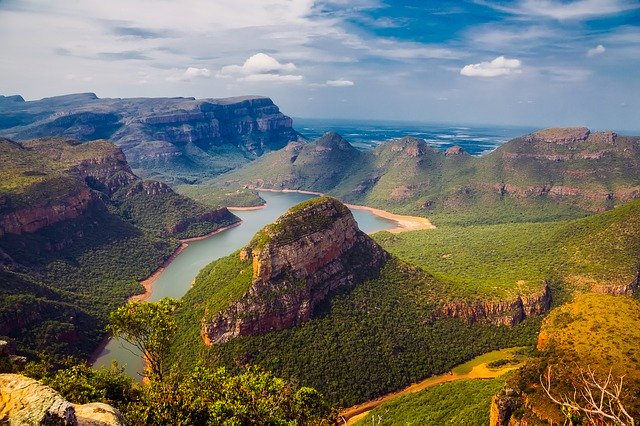 The Garden Route: This is one off the best routes to drive whilst in the country. Along your journey you will be able to witness some majestic safari animals, go hiking in the wilderness or join some canopy tours – wherever you decide to stop off at, you'll be guaranteed a memorable time. The drive will take you from Mossel Bay on the Eastern Coast towards the Western Coast where you'll get the chance to witness both the Indian and Atlantic Oceans meeting.


Panorama Route: This route will gift you many wonderful sights over this beautiful country. From the top of Mountain Peak Three Rondawels, you'll be able to view over the whole area – boasting some of the best views in the country. The drive will take you through lots of natural beauty, including amazing orchards. Learn all about this plants and more, before experiencing the Blyde canon.


Sani Pass: Although this can be a difficult route to drive, with many hairpin bends and narrow roads, if you don't mind a little challenging drive then this mountain journey will surely leave you feeling thrilled. Often requiring a 4x4 SUV vehicle to drive, this route will open up all the South African mountain ranges and linking the country to Lesotho. In particular, the Drakensberg Mountain range is a UNESCO site with breath-taking views.


West Coast Flower Route: If you are visiting during the mid-September, then consider a magical drive to see where the desert meets lush fertile soil. Depending on the rainfall and wind, this area changes from a dry desert to a flowery oasis full of colour. On your route also consider heading towards the West Coast National Park to admire some wonderful wildlife – ideal for bird watching.
---
What to do in South Africa
As one of the most popular tourist destinations on the African continent, South Africa is very much in the limelight. With safari, adventure sports and memorable landscapes, the country is packed with things to do and see. So whether you are looking for a relaxing time by the beach, or a fun packed thrill in the Indian Ocean, the country has it all. Here are a few suggestions of things not to miss during your South Africa trip.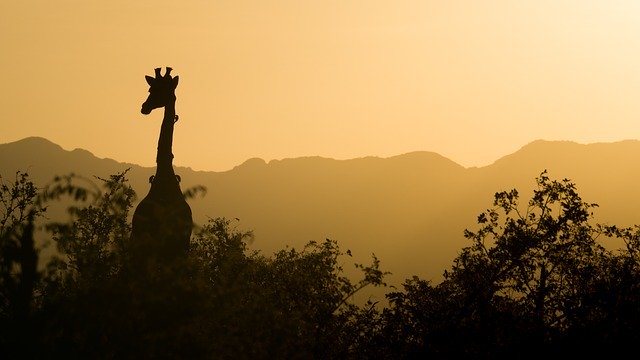 Wildlife Safari: By far one of the most popular activities for tourists to South Africa is a Safari tour. Plenty of reserves have been set up for a safari adventure, with the private reserves being more expensive. An alternative is heading to one of the many national parks to view some majestic animals. Kruger National Park is by far one of the more popular ones – but you do have to book way in advance. In general most parks have all the equipment you need, including accommodation and shops. The neighbouring country of Botswana is also ideal for catching a glimpse of the Big Five.


The Garden Route: This spectacularly pleasant route has one of the mildest climates in the world – with temperatures averaging 28°C during summer, and 10°C during winter. This route will take you on a 186 mile coastal journey from the Western Cape to the Eastern Cape. Visit the unspoilt forests and mountains before relaxing in the Indian Ocean. Consider snorkelling or diving to view the coral reefs or simply viewing the local dolphins from the comfort of a local tour guide boat.


Canopy Tour: This tour can be considered as semi extreme sports. Visitors are able to enjoy the forest from a firm cable network and safe platforms, which are located high above the forest floor. This thrilling tour is an essential part of the African eco-tourism trail. In particular, the Garden Route will allow you to view some of the largest trees in South Africa, located near the Storms River. During your tour you will have to use zip lines and become accustomed with air bridges.


Cape Town Freedom Tour: Learn all about past struggles in South Africa, its history, inequalities and Apartheid. This tour will guide you through interesting historical parts of Cape Town, helping you to build up a picture of South Africa's struggles. Visit neighbourhoods that still show the marks of Apartheid, and Robben Island – the notorious prison island where Nelson Mandela served 27 years in prison.


Johannesburg Cycling Tour:If you're interesting in delving further into the segregation period of South Africa, together with an insight into its modern culture, then head for a cycling tour of Johannesburg. This eye-opening tour will take you through Soweto, the city's most famous district, which is remembered for its rebellion against South Africa. In a short space of time you will witness slums, extreme poverty and extravagance with wealth.
---
A bit of history
Africa and in particular southern Africa has been inhabited for thousands of years. Few archaeological artefacts remain of these periods but it is believed inhabitants were hunters, often gathering plants for food. In 1488, Portugal was the first European country to reach the southern tip of Africa and round it. Portuguese explorer Bartolomeu Dias was seeking out a trade route to India and upon rounding the cape named it Cape of Storms – later becoming Cape of Good Hope. The first colony was however only founded in the 17th Century by Dutch settlers. This colony grew significantly with an influx of Protestants fleeing religious persecution in Europe. The British eventually occupied the Cape colony with numerous wars being fought between the Dutch (Boers) and the British, leading to the migration of the Dutch into Zulu occupied lands.
South Africa became extremely important to the British with the discovery of diamonds in the north and gold near Pretoria. The wars between the Dutch, British and Zulu's intensified, with the British annexing all the Dutch territory and placing other countries under the British Protectorate. In the 20th Century the native population was treated as second-class citizens and segregated under Apartheid. This was introduced by the National Party after World War I.
Apartheid led to the South African leader Nelson Mandela being arrested and sentenced for his fight against the regime. He was eventually released in 1990 after spending almost 30 years in prison. Nelson Mandela went on to become the country's president and a Nobel Peace Prize winner. Modern South Africa has changed much and is by an large considered the continents main powerhouse, largely based around gold and mineral wealth.
---
Frequently asked questions about travelling in South Africa
Following you'll find the answers to the most commonly asked questions from those who visit South Africa. These can be anything from visa requirement questions to currency concerns and time zones. Along with this list, we also cover other popular topics such as choosing the right car hire vehicle and much more. If after having read this section you still have a question then please contact one of our reservation agents for help.
All of our reservation agents have experience in dealing with trips to South Africa and the requirements for driving in this country. They'll suggest and provide useful tips on maximising your holiday. Our travel tips page also provides invaluable information in regards to driving age restrictions, car categories, office locations and more.
---
It is sometimes difficult to choose what vehicle type to hire whilst on holiday. To make sure you choose the right vehicle for your trip, you need to take into consideration what you plan to do and where. If you're looking at driving just in the cities, then a Mini or Compact car will be suitable. Otherwise, for rural areas we would recommend an SUV or large car with more powerful engines.
If you're planning on visiting more than one city, then a vehicle from our Large car category is ideal for motorway driving. You should also take into consideration how many people are in your party, and how much luggage they'll bring. If you plan on visiting with over five people, then consider one of the Vans – these are comfortable, spacious and provide plenty of storage space for all the belongings.
Consult our car hire category page for more information about all the benefits and drawbacks of each category, including maximum seating capacity and storage.
South Africa uses the South African Rand as its national currency (commonly abbreviated to R or ZAR). Money can be exchanged at any bank or currency exchange office – these can be found at airports or popular down town areas. It is not advisable to carry large quantities of cash upon your person. Money can be withdrawn from a cash ATM machine providing you have a PIN. Major restaurants, hotels and shops will accept payment by card, such as Mastercard or Visa. Consider carrying small amounts of cash as some smaller establishments do not accept card payments.
South Africa is within the GMT+2 time zone – otherwise also known as South African Standard Time. The country does not adhere to daylight saving time, therefore when the UK is on daylight saving time, South Africa becomes 3 hours ahead of the United Kingdom.
South Africa uses the same voltage and frequency as the United Kingdom – this being 220/230 volts and 50 hertz. The required plugs are however different from those in the UK, utilising a type M plug instead of a three pin plug. This means that you will require a adequate adapter should you wish to use your UK equipment in South Africa. Adapters can be purchased in travel shops or at major transport hubs, such as at airports.
If you are a British Citizen a visa is not required for travel to South Africa if your planned stay does not exceed 90 days. If you need assistance than you can contact the British High Commission in Pretoria, who will be able to guide you through any issues you may have. They can be contacted using the following details:
British High Commission Pretoria
255 Hill Street
Arcadia,
Pretoria 0028
Telephone: +27 12 421 7500
Email: pta.assistanceforbritishnationals@fco.gov.uk
You will come across various languages in South Africa. The more common languages are English, Afrikaans, Zulu, Tswana, Zhosa, Swati, Tsonga, Venda, Southern Ndebele and Sotho. English is the chosen language used in the media and metropolitan areas, whilst Zulu is spoken by around 23% of the population. The following basic Zulu phrases should help you during your holiday.
Hello - Sawubona
Good day - Okuhle day
Where is the restroom? - Iphi lokugezela?
Where is the Police Station? - Iphi esiteshini samaphoyisa?
Where is the hospital? - Lapho kuba isibhedlela??
Where is the ATM Machine? - Iphi ATM??
Thank you - Iphi ATM?
---
Useful Links
South Africa Airport Information
Travel inspo - Take a drive on the wild side
Safari - From Big to Little Five
Official Tourism Website of South Africa