South Africa Car Hire Fleet Options
A vast country with an unusually varied set of tourist attractions, including some of the world's finest game reserves, South Africa has a wealth of adventures and experiences awaiting the modern road tripper. The country boasts no less than 1,600 miles of fabulous coastline, stretching from the desert border with Namibia on the Atlantic coast to the warmer Mozambican waters of the Indian Ocean. No two provinces in South Africa are alike and the contrasts between them are often quite extreme, an example being the raw subtropical savannah-style landscapes of KwaZulu-Natal compared with the picturesque towns and villages found in the much more mountainous Western Cape region. For visitors, very little can beat the thrill of watching rhinos, hippos, buffalo, lions and other big cats going about their daily lives in South Africa's excellent network of national parks and other game reserves. The Rainbow Nation (as the country is affectionately known) is undoubtedly one of the world's most diverse countries, with dramatic landscapes and an intoxicating sense of space and freedom for visitors enjoying their car hire in South Africa. The country is simply unbeatable for wilderness, wildlife and colourful African culture, from the wild north-western regions to the relative calm of Cape Town at the southern tip of the African continent. A land of dream safaris and romantic honeymoons, South Africa boasts one of the world's great coast roads, the scenic Garden Route which sweeps effortlessly along the country's southern shores from Mossel Bay to Storms River. For city sightseeing, set aside a couple of days for exploring the City of Gold – Johannesburg – one of the largest metropolises in Africa and home to many first-rate museums and attractions, most notably the nearby Cradle of Humankind where many evolutionary relics are on display. And you can't leave South Africa without visiting the iconic Table Mountain which towers over Cape Town and dominates the whole spectacular peninsula, not forgetting the world-famous Cape of Good Hope a short drive south.
Why opt for a Small Car Hire in South Africa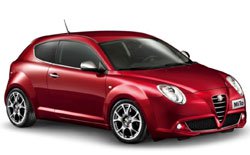 Besides being one of Africa's most beautiful cities, Cape Town (dubbed the Mother City) is popular for its golden beaches, lovely forests, imposing mountains and lush, green vineyards. There's much to see in addition to the striking Table Mountain with its head-spinning cable-car ride, including the Kirstenbosch Botanical Gardens, V&A Waterfront and Robben Island where Mandela was held captive for 18 of his 27 years in confinement. To enjoy Cape Town and all its wonderful attractions, it's worth booking one of Auto Europe's small-size vehicles, ranging from the Mini category to our larger Economy category cars with space for two or four people, respectively.
Popular Small Car Hire Models: Hyundai I10, Ford Fiesta, Opel Corsa, Nissan Micra, Skoda Citigo and many more.
Why opt for a Mid-size Car Hire in South Africa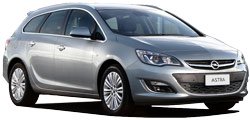 Located at the country's south-western extremity, the Cape Floral region should be the next stop in your car hire in South Africa. One of the world's great centres of terrestrial biodiversity, the area comprises over a dozen national parks, nature reserves, state forests and protected mountain areas. Cape Floral is a 2-million-acre UNESCO-protected land and seascape with one of the mildest climates and highest densities of plant life in the African continent. To fully appreciate its outstanding natural beauty, we suggest a vehicle from one of Auto Europe's Mid-size categories, namely our Compact and Intermediate cars which offer more space and a greater degree of comfort.
Popular Mid-size Car Hire Models: Opel Astra, Toyota Auris, Hyundai 140, Ford Mondeo, Mazda 6, Ford Focus, VW Golf and many more.
Why opt for a Large-Size Car Hire in South Africa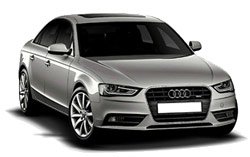 Thanks to its extensive regeneration programme, the city of Johannesburg is quickly rising to the top of Africa's most appealing tourist destinations. Several key attractions have emerged in recent years, including the fascinating Apartheid Museum and the Absa Museum depicting the country's financial history. Also worth visiting are the caves on the city's fringes where vital fossil evidence of human ancestry dates right back to the beginning of humankind. Equally captivating is Vredefort Dome about 75 miles south-west, where a huge meteorite hit the earth about 2 billion years ago, triggering the greatest known single energy release in the planet's history. To enhance the experience of visiting Johannesburg, consider investing in one of Auto Europe's Large category cars which are stylish and spacious enough for up to five people and three suitcases, depending on their size.
Popular Large-Size Car Hire Models: Opel Insignia, Renault Fluence, VW Passat, Skoda Octavia, Toyota Avensis and many more.
Why opt for a Luxury/Convertible Car Hire in South Africa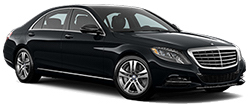 A few hours' drive from Johannesburg lies Maloti-Drakensberg Park, a place of exceptional natural beauty. Blessed with a series of spectacular arches, caves, cliffs, pillars and rock pools, the park's diversity of habitats protects a high level of endemic and globally important plants and endangered species, such as the very rare Cape and bearded vultures. This remarkable natural site contains many caves and rock-shelters featuring the largest and most concentrated group of paintings south of the Sahara, representing the spiritual life of the San people who lived there for 4,000 years. There's no better way to appreciate the rarities of Maloti-Drakensberg Park than with one of Auto Europe's Luxury or Convertible cars, all high performance vehicles with spacious and comfortable interiors.
Popular Luxury and Convertible Car Hire Models: BMW 5 Series, Jeep Grand Cherokee, Mercedes E Class, BMW 7 Series, Ford Edge, Audi A6 and more.
Why opt for an SUV or Van Hire in South Africa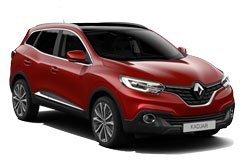 One of the world's most exhilarating car journeys is along South Africa's amazing Garden Route, a 130-mile stretch of high grade motorway running along the country's magnificent south-western coast. Full of year-round beauty, this mother of all road trips passes through vast sweeps of spectacular scenery, including the magnificent floral kingdom of the Southern Cape. To experience the Garden Route in grand style, we recommend one of Auto Europe's SUVs, which are powerful and robust with a high level of safety. For larger groups such as extended families and sports teams travelling around the country, we suggest one of our 5- to 12-seater Vans which are stylish and sturdy enough for long road trips in South Africa.
Popular SUV or Van Car Hire Models: Nissan Qashqai, Volvo XC90, Renault Captur, Suzuki Jimny 4x4, Opel Vivaro, Ford Tourneo, VW T5 and many more.
The reason for this South Africa car hire fleet guide is to help you make the right choice of vehicle for your forthcoming trip to one of the world's most fascinating countries. With so much history and natural beauty, South Africa has all the right ingredients for an exhilarating driving holiday in an Auto Europe car hire. Bordering Namibia, Botswana, Zimbabwe and Mozambique, it is one of the world's most exotic destinations with a wealth of protected landscapes and glorious mountain regions to explore. But it's the South African cities that tend to capture people's imagination, most notably beautiful Cape Town with the iconic Table Mountain and all the controversy of Mandela's lengthy imprisonment. Johannesburg, likewise, is experiencing a welcome tourism resurgence and warrants a day or two's sightseeing with your car hire in South Africa. Auto Europe offers a wide range of car hire categories, ranging from small, economical vehicles for city sightseeing to large, luxurious cars for long drives in the South African countryside. Making your reservation is quick and easy on the Auto Europe website, or by calling our award-winning reservation specialists 7 days a week on +44 123 3225 114. Have a good trip!