Car Hire in South Africa – Adventure from the east to west coast!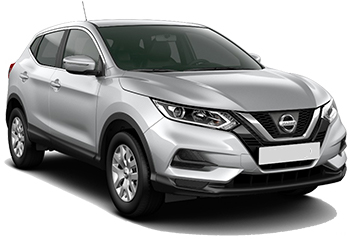 Located at the tip of southern Africa, the country of South Africa is composed of several distinctive landscapes. A car hire in South Africa will allow you to enjoy what the western part of the country offers - from splendid beaches to vineyards near Paarl. The Cape of Good Hope offers up majestic cliffs whilst the Garden Route will introduce you to the country's forests and lagoons. Parliament is located in Cape Town, a beautiful city overlooked by Table Mountain. On the eastern coastline you'll find Durban, South Africa's third largest city. Its promenade offers up numerous attractions, including a theme park. Only two hours away is Johannesburg – here you'll be able to visit several museums including the Nelson Mandela House.
If you're looking for beautiful beaches then take a trip to Port Elizabeth, along with it being a major sea port, it also boasts plenty of beaches. When hiring a car in South Africa you'll be able to drive further and explore more. If you're interested in golf, then head to George on the western coastline, otherwise check out Nelspruit which is the gateway to Kruger National Park. Within the national park you might even get a chance to see the famous Big Five during a safari.
Auto Europe provides competitive quotations with a large selection of vehicles to choose from. Having over 60 year's car rental industry experience means that we have built up a strong working relationship with many of the world's top car hire suppliers. Partnering with these and other local supplier's allows us to provide pick-up locations across South Africa. In addition to our car rental service, we also hire out luxury cars, campervans and provide a transfer service. Our website allows customers to easily search, compare and place a reservation. If you require assistance or have questions, please call one of our reservation agents on +44 123 3225 114 today. Previous customers have left their comments on our car hire reviews in South Africa section, so that you can see how our great service stands out.
For more information on renting a vehicle in South Africa, click on the car hire related topics listed below:
Where to Pick-up a Car Hire in South Africa
South Africa is one of the most popular destinations on the African continent; this is why we provide multiple pick-up locations across the country, including Kimberley and Port Elizabeth. Offices can be found at main train stations, airports and downtown city areas or at cruise terminals. Richards Bay for example is one of the most popular places to pick-up a car rental in South Africa. Through us you are not only able to book with global car rental brands such as Hertz, Avis and Budget, but also with smaller local brands such as Bidvest and First.
When you arrive simply visit the car hire supplier office that you booked with. You will need to have ready your driving licence – with an international driving permit, if required – identification, your rental voucher and a credit card. Make sure that the credit card is under the main driver's name, and contains enough funds for a deposit to be held on it. The deposit will be returned to you once the car is returned in the same condition as when it left. Take time to read fully the terms and conditions of your rental, paying attention to any fees, restrictions and the fuel policy – before signing.
Compare Car Hire Rates at the Most Popular Airports in South Africa
Nelspruit Airport
Pretoria Airport
Book with the Best Car Hire Suppliers in South Africa
Present in numerous areas throughout South Africa, Auto Europe can also be found across 24,000 worldwide locations. Our network of trusted suppliers include; local, national and international rental brands. Through them we are able to provide a large fleet of vehicles to choose from, all across the country, from Sandton to George. Our partnerships also allows us to provide great customer service and quotations, making sure you're never too far should you need assistance. Furthermore, the ability to cancel your booking for free, up to 48 hours before the booking commences is one of the main benefits to booking through Auto Europe.
Our website provides transparency throughout the reservation process, by providing easy to view terms and conditions, information on vehicle insurance covers, fuel policies and local fees. This will simplify your car rental search and allow our customers to make the best informed decision for their car rental in South Africa. The following car hire suppliers are present in the country.
For further details about supplier opening times, what to do if you are late, how to cancel your reservation or the drop box procedures, contact our reservation staff. We will even price match any cheaper rate you find anywhere else on the same deal we offer.
Frequently Asked Questions about Renting a Car in South Africa
Through our many years of experience and local knowledge, we are able to provide cheap car rental in South Africa, together with a secure rental experience during your trip. Regardless if you're visiting Bloemfontein or Stellenbosch, we're here to ensure that you're on the road as quickly as possible. We hope you find the following frequently asked questions, and their answers, informative and useful. Allowing you to put your mind at ease and feel secure about your car hire in South Africa. If you don't find an answer to your question, then our reservation agents are available to help.
---
If you're thinking of hiring your first car hire, then make sure that you are at least 18 years of age – which is the minimum driver age to rent a car in South Africa. Age requirements vary between suppliers, so make sure you check before booking. In addition to the minimum age, drivers most also have held their driving licence for at least one year. It is common for numerous car hire suppliers to charge a Young Driver Fee for anyone under 21 years of age. Some suppliers even go as far as applying these charges to anyone under the age of 26.
To check the Young Driver Fee amount and if this applies to you, you will always need to enter your correct age into the booking engine before commencing your search. Results will then be displayed for all available suppliers willing to rent a car for your age. If a fee applies then this can be viewed under "Info Icon". Your rental voucher's terms and conditions will also contain the fee amount and any restrictions.
Yes, if you are planning on booking a one-way rental, then a one-way fee may apply for most car rental suppliers. To consult if a fee applies to your booking, simply conduct the search on the booking engine and it will be displayed on the results without VAT. This fee is paid locally to the supplier. You will be entitled to cancel your reservation free-of-charge up to 48 hours before collection if you do not agree with the one-way fee. Restrictions may also apply between vehicle types, minimum booking duration and locations.
If you plan to drive outside of South Africa, then insurance regulations and restrictions may apply to countries such as Botswana, Lesotho, Mozambique, Namibia, Swaziland and Zimbabwe. You must note all the countries you wish to visit during the booking process. These will then require pre-approval from the car supplier. In general, you are prohibited from driving into Angola, Zambia, Malawi, Tanzania, Uganda, Zaire, Kenya, Madagascar, Congo, Somalia, Ethiopia, Sudan, Chad, Gabon, Cameroon, Central African Republic and Nigeria.
For detailed information on any applicable restrictions or fees, simply consult the "General Terms" section, in "Inclusive Package" under "Info Icon – during the online search results. This information will also be contained in your car rental voucher's terms and conditions, once you have placed you booking.
Yes, a credit card is required for when you collect your vehicle. The credit card must be in the name of the main driver and contain enough funds for a deposit to be held on. This deposit amount will then be released back onto your credit card once the vehicle has been returned in the same conditions as when it left. It is therefore important that you note any damage to the vehicle before you drive off, and likewise a member of staff must sign the car off as fine upon your drop-off.
In general, all major international credit cards are accepted locally, these are Visa, Mastercard, Diners and American Express. No debit cards or prepaid credit cards are accepted locally. To find out what card types are accepted for your chosen reservation, simply view "Supplier Payment Policy", under "Info Icon" during the search results. It is also important to note that if hiring a luxury car, then it is common practice to supply two credit cards under the main drivers name for a deposit.
Similar to the UK, South Africa drives on the left side of the road and overtakes on the right. You must have with you at all times valid identification, driving licence, with an International Driving Permit if required, vehicles registration documents and insurance – with the latter two normally found in the vehicles glove compartment. Everyone in the vehicle must wear a seatbelt, with an appropriate child car seat being available for anyone under the age of 12. Anyone under the age of 12 is only allowed to sit in the rear seat.
Other road rules and regulations to note are; no talking on a mobile phone unless it is with a hands-free kit. You are not allowed to drink and drive, with the blood alcohol limit being 0.05 grams per 100 millilitres, or 0.24 milligrams per 1,000 millilitres for a breathalyzer test. If you plan to drive in rural areas, then petrol stations could be difficult to come by, within built up areas, petrol stations are more common. If you happen to breakdown or are involved in an accident, then place your warning triangle out, and call a breakdown service. You must also notify the supplier and Auto Europe if you run into any difficulties.
Yes, national roads in South Africa are tolled so we recommend planning your route carefully and carrying enough cash in order to pay for your tolls. Only African credit cards are accepted as a form of paying tolls in South Africa. In Gauteng, an e-toll system is in operation. If you wish to drive on these motorways you will first need to register online and setup an account. Daily passes are also available for purchase for visitors.
Multiple car hire coverage options exist, but with all our deals you'll get the basic liability insurance cover required in South Africa. This includes Collision Damage Waiver (CDW) with or without excess and Theft Protection (TP) with or without excess. It is important to note that CDW does not cover damage to certain parts of the vehicle such as, glass, exterior mirrors, undercarriage, roof, engine or damage and loss of car keys.
To cover these we would recommend you take out the Auto Europe full protection cover at an additional cost. This will then cover glass, wheels, roof, undercarriage, car key loss and misfuelling, including cover for towing and administration costs. The cost will vary between location, rental duration, car category and supplier.
Coverage amounts and details can be viewed on the rental search results in the "Additional Information" section, under "Info Icon". Here it is possible to view CDW deductibles, Theft Insurance deductibles and Liability Insurance. Details of which are also included in the car voucher's terms and conditions.
During pick-up the local supplier may also offer you additional insurances. It is important to note that these are all optional and for the most part, if you have already taken the Auto Europe Full Protection cover, it won't be needed. Optional local insurance may include Personal Accident Insurance (PAI), Personal Effects Coverage (PEC), Super CDW, Seguro Relax Insurance, Road Assistance, Travel Insurance and more. Auto Europe does not refund any locally obtained insurances, even if deemed unnecessary after the rental has ended.
UK driving licences are accepted when hiring a car in South Africa; however, you must have held the licence for a minimum of one year. If you do not have a photo driving licence, then you must provide an additional form of identification, such as a passport. If you licence is not written in English, then an International Driving Permit is required. These must be presented together when requested for both to be deemed valid.
A supplier may request proof of endorsements on your driving licence. You must therefore provide at pick-up a DVLA code or a printed copy of your driving licence's endorsement record. The print out must be within the last 21 days before collecting the vehicle. The DVLA code will be used by the supplier to check you driving licence endorsements online. The DVLA changes will explain in further detail.
Yes, it is possible to add an additional driver to your reservation when you opt for a car hire in South Africa. Depending on the supplier, an additional driver fee may be charged. Some suppliers include this in the quotation, whilst others may charge this locally during pick-up. All additional drivers must be registered on the rental agreement so that both Auto Europe and the supplier are aware. Failure to notify us will mean that any additional drivers will not be covered by the vehicle insurance. Therefore, if involved in an accident, they may have to pay out for the full amount of damages. It is also illegal to drive without proper car insurance.
Some car rental suppliers offer free additional driver as a special offer. This will be noted during your online booking. To view whether or not a fee applies, simply consult the "Driver Information" section under "Info Icon". The car voucher's terms and conditions will also contain these details. In all cases, any additional driver must provide the same documents as the main driver during pick-up. This includes a valid identification, driving licence and an international driving permit if required.
---
Additional Vehicle Rental Options in South Africa
Our website allows you to compare prices and offers from all our trusted car hire suppliers – allowing you to get the best possible deal. Having partnered with multiple local, national and international car hire supplier's, means that, not only do we provide pick-up locations across South Africa, but also a large fleet of vehicles to choose from. From our Mini car categories – ideal for city driving, to larger vans, perfect for carrying up to nine people.
Other great vehicle alternatives exist, from Compact to Economy car categories - all of which are perfect for navigating around cities with narrow roads. Both versions come with stronger engines and extra internal space for passengers and luggage. For those who wish to travel between various cities in South Africa, then we would recommend a vehicle from our Large car category. These cars can seat up to five people, with plenty of room for luggage. The powerful engines will also allow you to drive long distances with minimum ease.
Consult our South Africa fleet guide for a more comprehensive breakdown of all car category advantages and disadvantages.
Luxury Car Hire South Africa - With the great weather that is often experienced in South Africa, a luxury vehicle is often one of the best ways to get around the city. With plenty of glamour and the latest technology, a luxury car looks great inside and out. Perfect for a business trip and even better for enjoying what South African cities such as Nelspruit, have on offer. Along with its mod-cons, they also come with plenty of engine power and storage for your equipment.
SUV Car Hire South Africa – With the best car rental deals in South Africa, we're positive you'll find the right vehicle. If you're considering heading into the South African bush, or more rural areas, then plenty of beauty awaits. From majestic landscapes to wonderful wildlife, enjoy it all with one of our SUV cars. These vehicles are sturdy, powerful and secure on any type of terrain. Internally, these cars have enough space for up to five people, providing plenty of legroom and storage space.
Campervan hire South Africa - With endless beautiful African landscapes and coast-to-coast wildlife, South Africa is one of the best countries in the world to hire a motorhome in. The freedom to explore all of this country is one of the main reasons why campervans are so popular. Campsites are spread across the country in key locations, so you're sure to find somewhere to stay. The motorhomes themselves are spacious, well-equipped and great to unwind in.
---
Useful links
Travel Inspiration and Information for Your Trip to South Africa