Car hire in Cape Town – Gateway to South Africa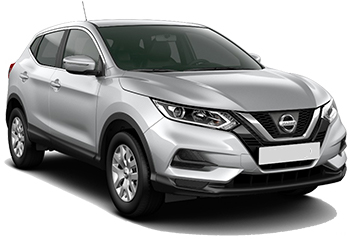 Nestling at the foot of the African continent, Cape Town is one of the world's most distinctive and sought-after travel destinations. Surrounded by rolling vineyards, lush green forests, golden sandy beaches and rugged mountain peaks, the city is blessed with some extraordinary geographical features that push its uniqueness well beyond the norm. Often shrouded by a cloth of cloud, the iconic Table Mountain has been a welcoming landmark for passing ships over the centuries, and today its exhilarating (and slowly rotating) cable-car ride to the top promises visitors some head-spinning views of the surrounding seascape.
A fine example of modern-day Cape Town can be seen at the V&A (Victoria & Albert) Waterfront which connects the city with the sea in a bustling bay-side precinct of restaurants, pubs, tourist attractions and upmarket boutiques. The Cape tourist region is equally appealing with a host of outdoor leisure pursuits available, such as surfing, paragliding, photo safaris and some white-knuckle hikes along the city's scenic shoreline. Heading east in your car hire in Cape Town along the N2 highway, the verdant Garden Route is one of the world's great road trips, passing many of South Africa's key scenic attractions en route, including Wilderness (a national park), Knysna (a beautiful forest area) and the charming Plettenberg Bay.
Auto Europe can help you plan the trip of a lifetime to Cape Town. As one of the world's top car rental companies, we operate in over 24,000 locations in 180 different countries. With Auto Europe, you have the flexibility of picking up your car rental in Cape Town at internationally-renowned suppliers' locations dotted around the city and at the airport, including Avis, Europcar, Hertz and Thrifty. As a market-leading car hire broker, Auto Europe also provides a lot more than car hire, for instance you can now enjoy motorhome or luxury vehicle rentals in all four corners of the world! For help with your reservation, feel free to call our rental specialists on +44 123 3225 114 and they will be very happy to assist you.
From Cape Town, you can enjoy a leisurely drive to other parts of South Africa, including Port Elizabeth and East London. Check out Auto Europe's competitive car hire offers now and start booking your holiday in Cape Town! If you'd like to read the car hire reviews in Cape Town section, it'll provide feedback from our previous customers.
For more information on renting a vehicle in Cape Town, click on the car hire related topics listed below:
---
Where to pick up a car hire in Cape Town
By working with all the world's top car hire providers, Auto Europe can offer you a wide choice of locations in and around Cape Town, meaning that you can collect your car in the city centre from a selection of global suppliers like Avis and Budget and be on your way in a few minutes. To help you make the right choice, our state-of-the-art booking engine allows you to do an extensive search to find the best vehicle and the most suitable pick-up point for your trip. Once you've keyed in your dates, an interactive map will come up with all the main locations for car hire in Cape Town, such as the City Bowl area where you'll be able to pick up your vehicle in Woodstock, Vredehoek, Oranjezicht, Gardens, Tamboerskloof, CBD, Bo-Kaap, the Waterfront, De Waterkant, etc.
Cape Town Airport
Located about 12 miles east of the city centre, Cape Town International Airport is Africa's third-largest hub with over 10 million passengers a year. It is well-served by many of the world's top airlines, including Air France, British Airways, Condor, Emirates, KLM, Lufthansa, Qatar Airways, Singapore Airlines, South African Airways and Virgin Atlantic. Facilities include the aptly-named Out of Africa duty free store where many discounted souvenirs and handicrafts can be purchased before flying. The airport's Premier Lounge is open to any passenger, no matter the airline or ticket class. You can pay per visit or buy a pre-paid card for six or more visits. Two large car parks are situated on either side of the Transport Plaza - Parkade P1 to the north of the terminal building with 4,000 spaces and Parkade P2 to the south with around 1,700 spaces. You will find all car hire services located around the airport area with car rental services located on both Airport Approach Road and the Airport Ring Road. When you arrive to collect your car rental at Cape Town International Airport please be sure to have all necessary documentation with you as to avoid any problems at the desk. You will generally be required to provide your driver's licence and a credit card in the name of the main driver. Some companies however may require additional documentation so please check the terms and conditions of your booking which will tell you everything you require as well as deposit amounts and the fuel policy on your vehicle.
Cape Town International Airport (CPT)
Website: airports.co.za
Address: Matroosfontein, Cape Town, 7490, South Africa
Telephone: +27 (021) 937 1200
---
Book with the best car hire suppliers in Cape Town
Auto Europe is a leading international car hire company currently offering a vast selection of convenient pick-up and drop-off locations in 180 different destinations around the world. Thanks to our many years of experience dealing with all the global and local car rental companies, including First Car Rental, we can offer you the best standard of service and cheapest prices on the market. With a low-cost car rental in Cape Town, you can pick up your vehicle in a choice of convenient locations, such as the V&A Waterfront and the popular Bo-Kaap tourist district.
Should you require additional information about the car hire companies we work with or their policies, for example out of office pick up or questions regarding age restrictions, our car rental specialists are just a phone call or e-mail away and happy to assist you.
---
Frequently asked questions about renting a car in Cape Town
This section features the most frequent questions asked by people booking a car hire in Cape Town. Scroll down for important tips relating to a wide range of essential car hire topics, such as credit cards, coverage, tolls, traffic and much more. If you need any more information, please call our reservations team on +44 123 3225 114 and they will be happy to help you with your reservation and assist you with your travel itinerary.
---
Yes, a credit card is always required when you arrive to pick up your car hire in Cape Town. It must be in the name of the main driver and contain enough funds for the local supplier to hold a deposit. This deposit will subsequently be released back onto your credit card once the vehicle has been returned undamaged. It is important, therefore, that you note any damage to the vehicle before you drive off, and likewise a member of staff must sign the car off as undamaged at the time of drop-off.
In general, all major international credit cards are accepted locally, including Visa, Mastercard, Diners and American Express. Please note that no debit cards or pre-paid credit cards will be accepted. To find out what card types you can use to collect your vehicle, just click on the Supplier Payment Policy button in the Rate Details section when making a search through the Auto Europe booking engine. It is also important to note that when hiring a luxury car, the supplier might ask for a second credit card (also in the name of the main driver) due to the high value of such vehicles.
There's a good choice of car hire coverage available to anyone looking to rent a car in Cape Town. All our rates include the basic liability insurance cover required in South Africa, which includes Collision Damage Waiver (CDW) with or without excess and Theft Protection (TP), also with or without excess. It is important to note that CDW does not cover damage to certain parts of the vehicle such as, glass, exterior mirrors, undercarriage, roof, engine or damage and loss of car keys. To cover these, we strongly recommend our very popular Full Protection cover for an additional spend. With this, you'll be covered for the vehicle's glass, wheels, roof, undercarriage, car key loss and misfuelling, as well as any towing and administration costs. The cost of Full Protection hen hiring a car in Cape Town will vary according to the location, rental duration, car category and supplier.
Coverage amounts and details can be viewed in the rental search results of the Auto Europe booking engine by clicking on the Additional Information button in the Rate Details section. There you can clearly see all the CDW deductibles, Theft Insurance deductibles and Liability Insurance relating to your selection. The same information is also accessible in the car voucher's terms and conditions.
During the pick-up process, the local supplier might try to sell you additional insurance. Please note that this is optional and, for the most part t won't be needed if you have already taken Auto Europe's excellent Full Protection cover. Optional local insurance may include Personal Accident Insurance (PAI), Personal Effects Coverage (PEC), Super CDW, Seguro Relax Insurance, Road Assistance, Travel Insurance and more. Auto Europe does not refund any locally obtained insurances, even if deemed unnecessary once the rental period is over.
Driving on the left, the roads in and around the Cape Town area are very good. Seatbelts are compulsory and speed limits are 60kph in built-up areas and 120kph on most major highways. Like in any big city, the traffic situation in Cape Town can be a little off-putting for visitors, but the secret is to plan well ahead in order to pre-empt any potential pitfalls. For instance, the city's traffic is said to be at its worst on Monday mornings, so it's best to drive around the city after 10am if the local public transport network isn't an option. According to the local authorities, Cape Town's traffic is most congested on the N1 outbound on the central Buitengracht route as well as along Nelson Mandela Boulevard. Another problem area is the main route in and out of Cape Town called De Waal Drive which connects with Settler's Way. This effectively makes De Waal Drive the most efficient route out of the city. Once again, it's a case of planning your route carefully in order to avoid the high-traffic areas and using the lesser-known back roads when driving your rent a car in Cape Town. Catering for all budgets, Cape Town's public transport network offers plenty of options and getting around is far from laborious. Metered taxis are plentiful and are easy to find near the city's top tourist attractions or at the airport. A number of private bus companies serve visitors and locals alike, while the popular City Sightseeing tourist bus provides a very efficient and informative hop-on-hop-off service. Trains are another affordable way of travelling around Cape Town, particularly along the scenic Southern line which links the city with Simon's Town located a few miles north of the Cape of Good Hope.
Cape Town's prime car parking spots are found in the CBD, Claremont, Sea Point, Rondebosch, Camps Bay, Tygervalley and Woodstock districts of the city, while secondary (cheaper) parking exists in Bellville, Strand, Durbanville, Observatory, Tableview, Parow, Wynberg, Kalk Bay, Somerset West and Muizenberg. One of the city's key tourists centres - the V&A Waterfront - has more than 7,500 open-air and underground parking bays located around the harbour. Each parking garage is patrolled and monitored around the clock, giving visitors peace of mind while sightseeing. Another top tourist attraction, Table Mountain, has free parking along Tafelberg Road before and after the lower cable-car station. Tafelberg Road is steep and winding for about 1.5km from the Kloof Nek Road intersection.
Yes. There are dozens of toll road in South Africa, many of which are in the Cape Town area. Expect to pay tolls if you are travelling from Johannesburg to Cape Town, from Port Elizabeth to Cape Town and from Durban to Cape Town, for instance. Chapman's Peak Drive (without doubt one of the world's most scenic routes) is also a toll road. South African toll gates are open 24 hours a day, 7 days a week so you can hit the road whenever you like (note that there are hardly any petrol stations or convenience stores near the toll gates just in case you were thinking of taking a restroom break or refuelling).
In some cases, yes. For example, if you are booking a car hire in Cape Town with Avis then an International Driving Permit (IDP) will be mandatory, in addition to the driving licence issued in your home country if it is not in the Roman Alphabet. Additionally, if you choose to rent a car with the local supplier First Car then an IDP will also be required if your home driving licence is not in the English language. With Budget an IDP is always mandatory.
Now that you know a little bit more about Cape Town and the incredible places surrounding it, it's time to start planning your South African adventure! Besides car rental, Auto Europe offers a wide selection of motorhomes in South Africa with all modern conveniences including a fridge, oven, toilet, shower and comfortable beds. Contact us today to find out more about campervan hire in Cape Town - the best way to discover the city and many of South Africa's other hidden gems!
---
Cape Town Travel Guide
Locted right at the southern tip of the African continent, Cape Town is one of the world's booming tourist destinations with much to see and do in a relatively compact area. With an abundance of scenic beauty and unique attractions, the city is a wonderful place from which to explore the local area due its poisition between the Atlantic Ocean and Table Mountain, one of the world's Seven Natural Wonders.
Best day trips with my car rental in Cape Town
To say that Cape Town is the jewel in South Africa's crown is an understatement, especially when you consider the city's outlying regions. There's a long stretch of golden coastline to explore and some of the most appealing road trips for your car rental in Cape Town through picture-postcard country with evocative place names like the Garden Route and Winelands. Among the city's most enticing visitor experiences are the spectacular Table Mountain region and the whole area surrounding the Cape of Good Hope, one of the world's must-see attractions. Please note that with Auto Europe you can easily share the driving with friends or family members by taking advantage of one of our regular Free Additional Driver offers.
Table Mountain
Part of the magnificent Table Mountain National Park, one of the 7 Natural Wonders of the World, this strikingly-impressive 1,000-metre-plus plateaux promises exhilarating views over Cape Town and far beyond. The star attraction for tourists is the cable-car ride to the top in a rotating pod allowing for full visual effect. The surrounding parkland is home to countless species of animals, birds and reptiles, as well as many rare plants.
Cape of Good Hope
Part of Table Mountain National Park, the windswept and wildly appealing Cape of Good Hope is the south-westernmost point of the entire African continent (the southernmost being Cape Agulhas). The tip of the Cape Peninsula region, the Cape of Good Hope is as much a tourist attraction and bucket-listed 'selfie' spot these days as the seafaring landmark it has long-been for pioneering sailors over the past 600 years.
Winelands
Take a leisurely drive due east from Cape Town through the idyllic Winelands region to visit Stellenbosch and Franschloek, two of South Africa's premier wine-making towns. A highly-prized portion of Europe at the southernmost tip of Africa, the towns (and Winelands as a whole) are not only quickly and easily accessible from the city, they provide a worthy introduction to the best of the region's wines and culinary delights.
Garden Route
Following the N2 highway from Cape Town brings you to the Garden Route, a wonderful expanse of fertile land and seascapes stretching all the way to Port Elizabeth in the Eastern Cape. Encompassing the Garden Route National Park, the ride passes a succession of quaint little seaside towns and villages, lagoons, mountains and ancient forests.
What to do in Cape Town
Cape Town, one of the world's most fascinating cities, is blessed with an abundance of tourist sights worthy of several days' sightseeing. Once voted the Top Worldwide City in a Daily Telegraph readers' poll, it is characterised by its wonderful natural setting and wide-ranging cultural attractions. In fact, one of its earliest visitors, Sir Francis Drake, was so overwhelmed by its beauty, he was prompted to write: "This cape is the most stately thing and the fairest cape we saw in the whole circumference of the earth", while none other than Charles Darwin added: "This is a pretty and singular town; it lies at the foot of an enormous wall (Table Mountain) which reaches into the clouds and makes a most imposing barrier. Cape Town is a great inn on the great highway to the east".
For increased freedom and flexibility, it's possible to enhance your motoring adventure in South Africa with Auto Europe by picking up your car hire in one place and dropping it off in another with a one-way car hire.
V&A Waterfront: Situated between the shimmering waters of the Atlantic and the imposing Table Mountain, the V&A Waterfront is an extensive harbour-side shopping and leisure area offering a great wealth of tourist interest, including markets, museums, atmospheric bars and cafés and the world-class Two Oceans Aquarium.


Kirstenbosch National Botanical Garden: Nestling on the eastern slopes of Table Mountain, this remarkable natural attraction ranks as one of the world's greatest botanical gardens. Much of the credit goes to the British imperialist Cecil Rhodes who bequeathed the land to the local people when he died in 1902, thus maximising the garden's future potential. Today the 36-hectare estate is popular for its many beautiful fynbos (fine-leaved plants) and indigenous forest vegetation, as well as its threatened species programme and summer concerts.


Robben Island: Many tours leave the V&A Waterfront for Robben Island, the infamous offshore site of Nelson Mandela's lengthy and well-publicised period of political incarceration. Located about three miles out to sea in Table Bay, the island was used as a maximum security prison at various intervals between the 17th and 20th centuries, as well as a hospital and a military base.


Castle of Good Hope: This 5-bastioned fort next to the Grand Parade in downtown Cape Town is one of the city's most emblematic buildings. Inside, the doors of the prison barracks are still emblazoned with centuries-old graffiti, while the Castle Military Museum features a fascinating sword collection from the city's tempestuous colonial days.
---
Useful links