Belgium Car Hire Fleet Options
For a small country, Belgium has certainly made its mark upon the world. Not only is Belgium the home of the European Parliament, it is also world-renowned for cuisine – the name Belgium is synonymous with chocolate, waffles, mussels and beer. It's no secret that the country is beautiful, picturesque and tolerant. Centuries of monarchs, invasions and trade have left their marks upon the country, in the form of castles, architecture and endless points of historical interest. The modern urban cities of Brussels and Ghent provide lots of excitement and innovative cultural happenings, which you can easily intersperse with the charm and idyll of Bruges and sleepier towns. Belgium's size makes it the perfect place to hire a car – there is nothing better than knowing that you can really get a feel for a country during only a fortnight's holiday break. Auto Europe have excellent relationships with all major suppliers of car hire in Belgium, which means that we can provide our customers with the best prices on the market! The volume of suppliers that we work with means that our fleet is extremely comprehensive. This fleet guide will provide a summary of what you can expect from each different car category.
Why opt for a Mini Car Hire in Belgium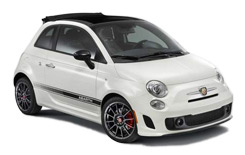 If you plan to be darting around Brussels or Ghent on your holiday, why not consider choosing a Mini vehicle. This smaller category of car is great in traffic and makes parking a breeze. They can comfortably fit up to two people and their carry-on bags, while running very economically, which is perfect if on a short city break.
Popular Mini Car Hire Models: Ford Fiesta 2, Ford KA, Fiat 500, Renault Twingo, VW Up and many more.
Why opt for an Economy Car Hire in Belgium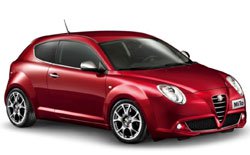 For those visiting the city but who require a little extra wiggle space, our Economy cars make perfect sense. These cars have room for up to four people with one large suitcase, which can make them a great budget choice, or simply a more comfortable option for a couple at a minimally larger cost than our Mini vehicles.
Popular Economy Car Hire Models: Ford Fiesta, Peugeot 208, Opel Corsa, Fiat 500 Cabrio, VW Polo (2 doors), Citroen DS3 and many more.
Why opt for a Compact Car Hire in Belgium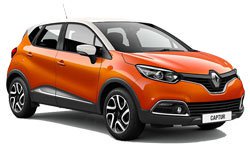 If you have a looser budget for car hire on your holiday, then a Compact vehicle is worth considering. Although often rented by those travelling alone or with their partner, for maximum comfort, these cars can fit up to five people with three pieces of luggage. They are still great for driving in the city and are economical on fuel, but the engine is a little more powerful.
Popular Compact Car Hire Models: Ford Focus, Opel Astra, Ford B-Max, VW Golf, Nissan Qashqai, Citroen C3 and many more.
Why opt for an Intermediate-Size Car Hire in Belgium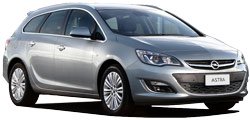 Belgium is a great place to bring the whole family – there's history, culture and Bruges is an idyllic wonderland for children and adults alike. Those travelling with their families often choose an Intermediate Size vehicle. These vehicles can easily fit up to five people, two large suitcases and one carry-on piece of luggage and are well suited to driving in the city and in the countryside. They are a very cost effective choice and thus very popular.
Popular Intermediate-Size Car Hire Models: Open Mokka, Nissan Qashqai, Audi A3, Volvo V40, Opel Zafira 5 pax, Audi Q2, Citroen C4 Picasso and many more.
Why opt for a Large-Size Car Hire in Belgium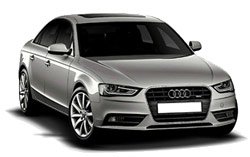 Sometimes after a long time on the road, tensions can run high. A Large Size car ensures that every member of the family has plenty of legroom and the comfort to keep spirits high. These vehicles have the engine power to make driving around the countryside a breeze, with enough room for five people and their luggage, with nobody steeping on each other's toes.
Popular Large-Size Car Hire Models: Opel Insignia, Opel Insignia Estate, Mercedes B Class, Ford Mondeo Wagon, Volvo S90, Volvo S60, Skoda Octavia Estate and many more.
Why opt for a Luxury Car Hire in Belgium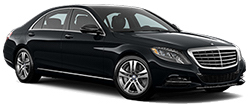 Often those visiting Brussels or Ghent on business choose to take a longer trip driving around Belgium's fascinating countryside. Our Luxury vehicles are the perfect antidote to life's stresses and when coupled with signature Belgian landscapes and cuisine, it's a winning combination.
Popular Luxury Car Hire Models: Mercedes E Class and more.
Why opt for a Convertible Car Hire in Belgium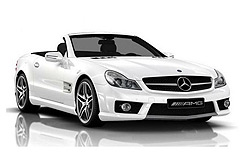 It really doesn't get much better than driving across Belgium in the comfort of a Convertible car. Whether taking a luxurious holiday or choosing to make a statement in the city, hiring a Convertible car in Belgium is guaranteed to be an unforgettable experience.
Popular Convertible Car Hire Models: VW Beetle Convertible, Fiat 500 Cabrio.
Why opt for an SUV or a Van Car Hire in Belgium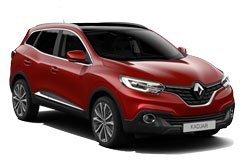 While it can be fun to convoy with a large group, often more memories with our friends and loved ones are created when everyone travels together. With an SUV or Van Hire you can do just that! SUV scan fit up to five people with plenty of luggage, while vans can fit up to 7 people, as well as sports or other equipment. They are the sturdiest choice in the fleet and provide maximum security for your loved ones.
Popular SUV or Van Car Hire Models: VW Bus T5 9 pax, Ford Galazy 7 pax, Opel Vivaro 9 pax, Open Grnadland X, Nissan Qashqai, Skoda Kodiaq 5+2 and many more.
We hope this fleet guide has answered any questions you might have regarding our fleet and that you feel ready to make a confident and well-informed choice about your car hire. You are only a few clicks away from booking your car hire, through our secure and easy to use booking engine. Alternatively, if you still have a few questions, give our award-winning customer service team a call and they will be able to guide you every step of the way.