Bulgaria Car Hire Fleet Options
Although Bulgaria has recently found popularity among UK travellers for great skiing and sunny beaches at lower prices than that of France or Italy, many visitors are starting to realise the true depths of Bulgaria's appeal. Located in the southern Balkan region, Bulgaria shares borders with Turkey, Greece, Macedonia, Serbia and Romania, making it an excellent base for travel throughout Eastern Europe. It has a diverse and often stunning rural landscape, with a truly wild feel – historic European fauna still populate some of the lesser-visited areas, such as wolves, bears, lynx and boar. Hitchhiking is still a fairly common pursuit in Bulgaria, highlighting the welcoming and open nature of the country's people. Cities like Sofia, the exciting capital, and Plovdiv are vibrant breeding grounds of culture, all flavoured with remnants of Bulgaria's unique, wild and fascinating history. Explore these cities with your own eyes and travel through breathtaking scenery with an Auto Europe car hire. We work with international and local suppliers of car hire in Bulgaria, which lets us deliver the best prices on the market to our customers. As our range of vehicles is very comprehensive, we have written the fleet guide below, to fill you in on what to expect from each different car category.
Why opt for a Mini Car Hire in Bulgaria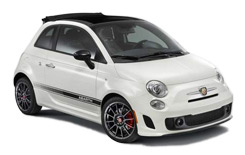 If planning to spend your holiday in Sofia or Plovdiv, then a Mini could be the perfect car category for your trip. These cars are excellent for navigating through tough traffic and can easily fit into tighter parking spaces. You can expect to fit up to two people with their carry-on bags and pay less for fuel, which makes this the perfect choice for a trip to the city.
Popular Mini Car Hire Models: Fiat 500, Skoda Citigo (2 Doors), Opel Agila (4 Doors), Toyota Aygo, Seat Mii, Chevrolet Spark and many more.
Why opt for an Economy Car Hire in Bulgaria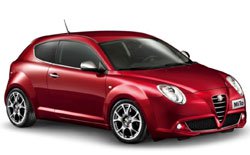 If you are visiting the city but need a little extra room to feel comfortable, then why not book one of our Economy cars. These vehicles can fit up to four people with one large suitcase, or simply give one or two people maximum comfort, with space for more luggage. They are usually only slightly costlier than our Mini options, so it is generally worth upgrading.
Popular Economy Car Hire Models: Fiat 500, VW Polo, Renault Clio, Ford Fiesta, Seat Ibiza (2 Doors), Opel Corsa and many more.
Why opt for a Compact Car Hire in Bulgaria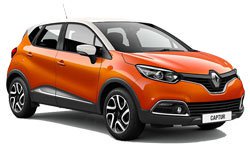 If you are looking to spend a little more on car hire but max out on comfort, our Compact vehicles can be a good choice. Compact vehicles have room for up to five people, with three pieces of luggage. They are still perfectly adept at driving through the city and are fuel-efficient, however pack a little more power for driving in the countryside, which in Bulgaria can be rather mountainous.
Popular Compact Car Hire Models: Toyota Auris, Opel Astra Estate, Kia Rio (4 Doors), Renault Symbol, Mercedes A Class, Opel Astra, VW Golf, Ford C-Max, Audi A3 and many more.
Why opt for an Intermediate-Size Car Hire in Bulgaria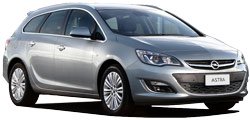 There's something for the whole family to enjoy in Bulgaria, whether it be on the beach, ski slope, the streets of Sofia or atop a mountain range. For those travelling with children, our Intermediate-Size vehicles prove to be a popular choice. These vehicles can comfortably carry up to five people, two large suitcases and one carry-on piece of luggage. They are quite versatile, providing good access to both the city and the countryside, also providing a decent amount of room at a low cost.
Popular Intermediate-Size Car Hire Models: Citroen C4 Picasso, Toyota Corolla, Ford Kuga, Citroen Berlingo, Ford Grand C-Max, Skoda Octavia Estate, VW Touran and many more.
Why opt for a Large-Size Car Hire in Bulgaria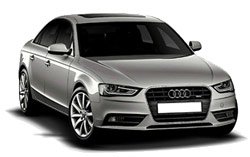 Travelling long distances with the whole family can sometimes cause tensions to run high, no matter how beautiful the scenery! With one of our Large cars, you can be sure that the whole family will have plenty of room to breathe - and stretch out. The engine on these vehicles makes driving in the countryside stress-free, with space enough for five people and their luggage.
Popular Large-Size Car Hire Models: Audi A4, Ford Galaxy, Mercedes Vito, VW Passat Estate, Toyota RAV 4, Ford Mondeo Estate, Renault Talisman Grandtour and many more.
Why opt for a Luxury/Convertible Car Hire in Bulgaria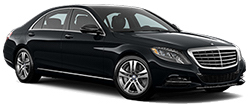 Whether you're visiting Bulgaria on business, are on a honeymoon trip or simply feel like treating yourself, why not try one of our Luxury or Convertible vehicles. It's a real treat to hit the expansiveness of Bulgaria's countryside with a truly quality engine beneath your feet and the cool breeze in your hair. Often these vehicles are not as expensive as you might think, thanks to our excellent price guarantee. Need we say any more!
Popular Luxury and Convertible Car Hire Models: BMW 5 Series, Jeep Grand Cherokee, Mercedes E Class, BMW 7 Series, Ford Edge, Audi A6 and more.
Why opt for an SUV or Van Hire in Bulgaria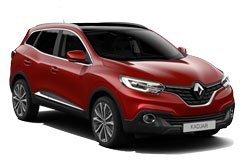 The lower price of travelling in Bulgaria often encourages travellers to extend their trip, or try something that wouldn't usually be within their budget. Why not get all of your friends together and hit the road in one of our 7-12 seater Vans, perfect for storing snow-sports or hiking equipment. Alternatively, if taking your loved ones along for the ride, book an SUV for maximum security and manoeuvrability when on the road, no matter what the terrain.
Popular SUV or Van Car Hire Models: Nissan Qashqai, Volvo XC90, Renault Captur, Suzuki Jimny 4x4, Opel Vivaro, Ford Tourneo, VW T5 and many more.
We hope that after reading this fleet guide, you feel confident enough to begin the booking process. At Auto Europe, we like our customers to make an informed choice and, as well as make big savings on car hire, feel peace of mind at every stage. So if you have any further questions, please get in touch with our award-winning customer service team, who will be happy to talk you through every stage of your booking.