Cyprus Car Hire Fleet Options
The most easterly of all the islands in the Mediterranean, Cyprus packs a remarkable number of tourist attractions into a relatively small area. The capital, Nicosia, is an impressive walled city set within delightful medieval ramparts harbouring a clutch of high-grade museums. Take to the coast in your car hire from Auto Europe and you'll find crystal-clear waters embroidering long sandy beaches, while the two lofty mountain ranges located further inland also help to define the island's dramatic landscape. Cyprus boasts a good choice of wonderfully scenic drives, particularly the road that skirts the rolling foothills of the Troodos Massif. Travelling from Limassol to Paphos takes you past many interesting places, including Kolissi Castle and the ancient sites of Kourlon and the Apollom Ylatis Sanctuary, with the beautiful coast road to Petra tou Romiou a major highlight for people touring the island by car. Leaving Paphos on the E606 carries you through miles and miles of rolling vineyards dotted with some of the prettiest villages in the eastern Mediterranean. The route between Güzelyurt and the famous Kykkos Monastery 20 km west of Pedoulas guarantees a memorable drive along the pretty north coast, passing the fascinating sites of Soli and Vouni en route. The north Cyprus loop road takes you all the way from Larnaca across the Kyrenia Mountains to the coast, passing the Buffavento and St Hilarion castles and stunning Bellapais Abbey along the way. Exploring Cyprus couldn't be easier than with a car hire from Auto Europe. It's a small island with plenty to see, so please use the following fleet guide to choose the best vehicle for your needs, from a small economical car ideal for city sightseeing to a classy convertible with enough space for family or friends with plenty of luggage.
Why opt for a Mini Car Hire in Cyprus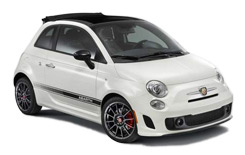 For exploring the larger towns and cities on Cyprus, the Mini car category is of a smaller dimension, making it more economical and much easier to park. Mini category cars are perfect for negotiating Nicosia's narrow streets and exploring the older parts of town, including the city's famous 500-year-old Venetian wall. These cost-effective cars can cater for up to two people (with carry-on bags) enjoying the sights of Cyprus in the most practical way possible.
Popular Mini Car Hire Models: Toyota Aygo, Skoda Citigo, Kia Picanto, Ford KA, Mini Cooper, VW Up and many more.
Why opt for an Economy Car Hire in Cyprus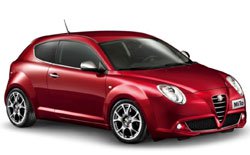 For visiting the island's towns, cities and surrounding countryside, such as the spellbinding Kato Pafos Archaeological Park, it's useful to have a bit more space and comfort. For this, we recommend one of our Economy cars which fit up to four people with one large suitcase or two people with additional luggage space. The price of an Economy category car is cost-effective considering the additional space and comfort available, plus you won't be spending too much on petrol as you drive around the island.
Popular Economy Car Hire Models: Fiat 500, VW Polo, Renault Clio, Ford Fiesta, Seat Ibiza (2 Doors), Opel Corsa and many more.
Why opt for a Compact Car Hire in Cyprus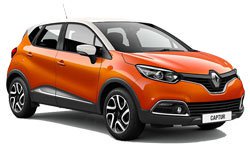 Sometimes it's worth investing in a little more comfort when you're on the road, particularly in a place like Cyprus where there's so much to see and do. Our Compact vehicles offer great value for money with plenty of space to match, particularly when travelling to the south of the island where some of the larger towns exist, including Limassol, Larnaca and Paphos with their lovely historic centres, seaside promenades and long sandy beaches. Compact vehicles have enough room for up to five people, including three pieces of luggage. They are also fuel-efficient with enough power for longer drives away from the coastal areas, particularly in the Mount Olympus area which at 1,952 m (6,404 ft) high is the highest point on Cyprus.
Popular Compact Car Hire Models: Toyota Auris, Opel Astra Estate, Kia Rio (4 Doors), Renault Symbol, Mercedes A Class, Opel Astra, VW Golf, Ford C-Max, Audi A3 and many more.
Why opt for an Intermediate-Size Car Hire in Cyprus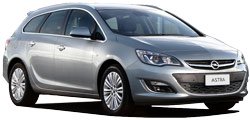 There's something for everyone in Cyprus, from the pristine beaches of its long sandy coastline to the countless medieval villages found in the interior. For families travelling with children, our Intermediate category vehicles often prove to be the most popular choice. These vehicles are very comfortable with space for up to five people, two large suitcases and one carry-on piece of luggage. Additionally, they are very versatile, allowing drivers good access to the city, coast and the island's vast hinterland, with plenty of room available at a very low cost.
Popular Intermediate-Size Car Hire Models: Citroen C4 Picasso, Toyota Corolla, Ford Kuga, Citroen Berlingo, Ford Grand C-Max, Skoda Octavia Estate, VW Touran and many more.
Why opt for a Large-Size Car Hire in Cyprus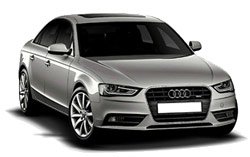 Travelling long distances with the whole family can sometimes get a bit tiresome, despite the fact that Cyprus has some of the most beautiful scenery in the whole of Europe, most notably the picture-postcard setting of Zagorie with its medieval castles and bucolic landscapes. With one of our Large cars, you can be sure that the whole family will have plenty of room to relax, stretch their legs and enjoy the stunning vistas. The powerful engine of an Auto Europe large car guarantees a stress-free ride through the Cyprus countryside, with enough space for up to five people and all their luggage.
Popular Large-Size Car Hire Models: Audi A4, Ford Galaxy, Mercedes Vito, VW Passat Estate, Toyota RAV 4, Ford Mondeo Estate, Renault Talisman Grandtour and many more.
Why opt for a Luxury/Convertible Car Hire in Cyprus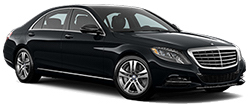 Whether you're visiting Cyprus on business or enjoying a romantic honeymoon in one of the country's picturesque seaside towns, then why not hire one of our Luxury or Convertible vehicles. It's such a pleasure to cruise across the Cyprus countryside in a powerful vehicle with all the modern conveniences you'd expect from an Auto Europe car hire. Very often these vehicles are cheaper than you might expect, thanks to our excellent price guarantee. Need we say more?!
Popular Luxury and Convertible Car Hire Models: BMW 5 Series, Jeep Grand Cherokee, Mercedes E Class, BMW 7 Series, Ford Edge, Audi A6 and more.
Why opt for an SUV or Van Hire in Cyprus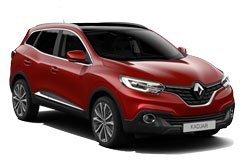 Our choice of Vans are ideal for visiting Cyprus, especially the loftier parts like Buffavento, the highest of three Lusignan castles located in the Pentadakylos mountains, where head-spinning views extend across half of the island. For the ultimate in added space and comfort, we would urge you to consider hiring an SUV when exploring Cyprus, especially the fertile foothills of the island's largest mountain range, the Troodos Massif, a green and pleasant region dotted with picturesque villages, charming old churches and magnificent monasteries..
Popular SUV or Van Car Hire Models: Nissan Qashqai, Volvo XC90, Renault Captur, Suzuki Jimny 4x4, Opel Vivaro, Ford Tourneo, VW T5 and many more.
After reading our Cyprus fleet guide, we trust that you'll feel informed enough to make the right choice when booking your car hire with Auto Europe. It's important that all our customers take advantage of the cheapest rates in the market and feel total peace of mind at every stage of the booking process. For more information, do not hesitate to get in touch with our award-winning rental specialists on +441233225114 and they will be very happy to help you with your reservation.