Car hire in Cyprus - A dreamy island tour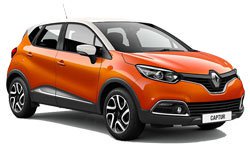 Known as 'the island of Aphrodite', Cyprus is a romantic Mediterranean island with lush forests, pristine coastline, and fertile olive groves. The country, offering 3,500 square miles of diverse natural beauty, can easily be explored with a vehicle. Therefore, make sure to pick up a car hire in Cyprus to be able to see everything this beautiful island has to offer.
Most of the people identify Cyprus primarily with wonderful sandy beaches, which is absolutely true, but with its long and rich history and its position in the Middle East, there is much more to it. Many rulers have changed during the centuries and now the island and its capital Nicosia are split in two parts, the northern one under the Turkish influence. Despite the division this city is the most populous and is seat to a lot of financial and economic activities. The southern part of the island features other major centres like Paphos to the south-west and Larnaca, to the south-east. Paphos boasts an Archelogical Park which is UNESCO World Heritage, while Larnaca is a lively and charming coastal city perfect to stroll around and have a tasty meal with sea view. On the southern coast, just in the middle between these two cities there is Limassol, that welcomes visitors with the Kebir Mosque and a Medieval Castle. During winter the mountainous interior also attracts winter sport lovers for some "divine" skiing down the slopes of the Mount Olympus.
When travelling to Cyprus, you will want to have a trusted rental partner, offering low prices, an extensive selection of rental cars and excellent customer service. Auto Europe fulfills all of these needs. Wherever you land on this mythical island, Auto Europe will have a vehicle waiting for you. Let us arrange your cheap car rental in Cyprus, tailored to your travel needs. Use our easy three-step booking engine or call our reservations specialists under +441233225114. It would be our pleasure to turn your holiday in Cyprus into an adventure to remember.
Read what others had to say about their recent Auto Europe car rental experience on the island in our car hire reviews in Cyprus page.
For more information about renting a vehicle in Cyprus, click on the car hire related topics listed below:
Where to Pick up a Car Hire in Cyprus
Being an island, Cyprus has to be reached either by air or sea. This is why most of the car hire companies have offices at the two main airports located in Paphos and Larnaca. With Auto Europe you can either pick up your car rental in Cyprus at the airport but as well in any major city around the island in order to guarantee maximum flexibility. Therefore do not feel surprised to find amazing car hire deals also in Protaras, Ayia Napa or in the capital Nicosia. Please note that the rental cars are usually not allowed to enter the Turkish area.
We advise you to give a quick to read to our page on car hire pick-up and drop-off procedures to be sure you do bring with you all the necessary papers and know beforehand what to do once on site, because this is going to save you time and represent a nice start to your stay.
Compare Car Hire Rates at the Most Popular Airport Stations in Cyprus
Book with the Best Car Hire Suppliers in Cyprus
If you need to rent a car in Cyprus a car hire broker like Auto Europe, with a long experience and many trusted partners, is surely the ideal solution because it ensures the cheapest rates with the widest range of car models and the best service. On the island we work with famous international companies such as Sixt and Europcar, but also with several low cost local brands such as CY Car Hire, Get your car hire and Cyprus Airport.
Please note that clients' satisfaction has been from the beginning Auto Europe's ultimate goal. We try to secure the cheapest deals for them, but never sacrifice the quality of the service. This is why we work only with reliable suppliers and are have a multilingual and dedicated staff available every week day over the phone to answer any question or assist for any issue that may arise during or after the rental.
---
Frequently Asked Questions about Renting a Car in Cyprus
Auto Europe engages fully to make your renting a car in Cyprus easy and pleasant. This starts from the packages we sell on our web-site, thought to accommodate any need, to a professional client's support. Part of this is also providing our customers with all the most relevant information about driving and parking in Cyprus, about the car hire insurance options, any age limitation and of course a compact list of the sights, activities and daily trips to explore the island without leaving out anything. The FAQ format will guide you quickly through all these topics and at the end you will feel more than ready to hit the Cyprus roads.
---
The minimum legal age to drive in Cyprus is 18 but this does not automatically apply to rental cars. First of all the driving license usually needs to be held for over a year, so drivers need to be at least 19. Besides that each car hire supplier can decide own rules and set a higher minimum driving age. Let's say that if you plan to enroll a main or additional driver under 26 years of age, you should always check in the first place if he is allowed to drive with that specific car hire company or car model and much likely count with a young driver fee to be paid locally for each of them. Senior drivers should also check if there is a maximum age limit and a senior driver surcharge. Please always fill out the booking form with the correct main driver's age so that our reservation agents can check it and come back to you in case of restrictions. Anyways this information is to be found under "Rate details" in the booking engine.
Yes. This kind of car rental called one-way car hire is possible, but on request and usually against an extra fee to be paid locally. Once you book a one way rental our reservation agents will check and reconfirm availability and the exact fee.
As you know in Cyprus the northern part of the island is under Turkish influence. Auto Europe does not offer car rentals in the Turkish territory, nor do most of the car hire suppliers allow to drive the rented vehicles in the Turkish territory.
Yes. To pick up your car rental in Cyprus booked on the Auto Europe portal you always need to show locally a valid credit card in the name of the main driver specified on the voucher. This is necessary because the supplier company will need to perform a safety block usually as high as the insurance excess. If you have a zero excess package there will still be a little block to guarantee for minor expenses that could arise. The amount of the block and the list of the credit cards accepted are to be found under the "Rate details" on our portal. Please note that even though you can purchase a car rental with us with a debit card, on site only credit cards will be accepted. For more detailed information please refer to our credit cards and deposit FAQ page.
When driving your car hire in Cyprus, you will find that the main roads are well kept. However, once off the beaten track, be prepared for more challenging road conditions, with roads being uneven and unpaved. Given such conditions, you may wish to consider an SUV for your travels. Drivers in Cyprus can be careless and reckless, so drive with caution and courtesy. For more information and road rules please check out our Cyprus driving guide page.
To drive safely in Cyprus, please bear in mind the following facts and rules. As in the UK, driving is on the left-hand side of the road. Headlights must be used at dusk and dawn. Seat belts must be worn when driving. Children under the age of five may not sit in the front seat, and children aged five and over may only sit in the front if in an appropriate child restraint seat. Mobile phone use is restricted to hands-free systems only. Always carry your driving licence, insurance and car rental documents with you when driving. Car horn use is restricted - do not beep between 10pm and 6am, and never beep near a hospital.
As for the most important limits please avoid driving when drinking, even if the limit is lower than England at 50 milligrams per 100 millilitres of blood. There are also stricter limits of 20 milligrams per 100 millilitres of blood for high risk groups of drivers such as novice drivers, and for motorbikes, buses and trucks. Within towns do not exceed 50 km/h, outside towns 80 km/h and on motorways 100 km/h. You may not smoke in a car carrying a passenger aged 16 or younger.
Be extra careful when entering narrow streets in little towns, like Lefkara, for example, and make sure you don't scratch your side mirrors. You can, however, get yourself an insurance policy for extra peace of mind, in case something happens. Auto Europe's full protection option includes them.
Petrol stations on Cyprus are easily found in the major cities and are available even in some remote locations. Prices are relatively cheaper than what you might pay in the UK. The hours vary, but generally you will find them open between 6am to 6pm. Some petrol stations offer automated petrol pumps that will accept cash or credit cards. Unfortunately, there aren't many 24 hour petrol stations.
In the event of a car breakdown or an accident please call 112. You will then be connected to the police, ambulance or fire department. Please read our handy tips about what to do in these emergency cases.
Cyprus has no toll roads, therefore all motorways and major streets are free of charge.
Insurance is a very crucial aspect when driving any car. As for rented vehicles insurance has also to be guaranteed and the options range from minimum to full coverage, of course at a different cost. First of all note that any car hire deal for Cyprus on the Auto Europe portal always includes the liability insurance with legally required minimum coverage, the Collision Damage Weaver (CDW), fire and theft protection. The basic insurance package works with an excess: the driver is liable in case of damage or theft, but up to maximum amount. The suppliers are therefore placing a safety block on the driver's credit card that corresponds more or less to the excess amount. If the client does not feel comfortable with such high sums he can purchase the more expensive zero excess package, that will result in a minimum safety block on the credit card to guarantee for minor costs that could still arise such as administrative fees or similar. If you feel a bit lost you can read our page on how car hire insurance coverage works to get a wider picture.
Which insurance option is therefore the best: cheaper with excess or more costly with zero excess? Actually Auto Europe offers you a better third alternative for your cheap car hire in Cyprus, both in terms of coverage and costs. Our mid-priced "full protection deal" has a refundable excess formula, according to which you get what you pay locally refunded by our customer service. This encompasses also damages to car parts not covered by the CDW: roof, underside, car interior, tyres, mirrors, glasses, lights, key loss, etc.
The answer is usually yes. The UK driving license should be accepted, provided that you have been holding it for a minimum of years required by the supplier and if it is fully written in the Roman alphabet. However car rental companies have their own rules and some could require also an International Driving Permit (IDP) that should be requested at a post office before leaving to Cyprus. Please always check under "Rate Details -> Inclusive Package -> General Terms" to see what a supplier wants and in case of doubts call our reservation agents.
As of 8 June 2015 customers holding a UK driving license could be asked on site to provide a printed copy of the license record that can be downloaded on the DVLA website 72 hour before the car hire pick-up, plus a DVLA code to check the driver's license record.
Yes. When signing the car hire contract on site additional drivers need also to be present to show their ID and driving license. Usually they have to pay an additional driver fee in order to be covered by insurance too. Check our promotions with free additional driver, to see if we have some Cyprus rental car offers with free additional driver.
---
Additional Vehicle Rental Options in Cyprus
When looking for the best car rental offers for Cyprus, the Auto Europe's portal is the perfect place. Working with the best car rental brands worldwide and also with many reliable local suppliers enables us to boast a large choice of models at the most competitive rates. In every country we are present, we have smaller categories such as Mini, Economy and Compact, perfect for smaller travel parties and city drives. We also have larger and more comfortable models like the Intermediate and Large categories. We also feature the most modern and powerful SUV models or even have amazing luxury cars.
For larger groups or families we have modern 7- up to 12-seater vans. All models are very modern and comfortable. Since these vehicles are on request please try to book some time ahead to be sure the one you need is available.
Should you be undecided about the best car model for your Cyprus visit feel freed to get inspiration from our detailed Cyprus fleet guide or call our car hire experts for direct advice.
Luxury Car Hire Cyprus - Travelling around a beautiful island like Cyprus with such breath-taking panoramas would be even dreamier behind the wheel of an exclusive luxury car. Have a look at the amazing offers we have in our "Luxury Car Hire" section.
Van Hire Cyprus - If you need more space or comfort for larger travel parties, secure in advance one of our convenient van deals. We have 7- to 12-seater, all very modern.
---
Useful links
Travel Inspiration and Information for Your Trip to Cyprus