Car hire in Larnaca – Enjoy Wonderful Cyprus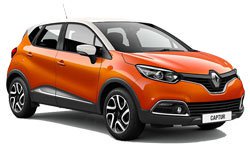 The Cypriot port city of Larnaca is perfect for a holiday destination. With its tree lined roads and tantalising promenade, Larnaca is known for Finikoudes beach and its abundance of diving spots. When opting for a car hire in Larnaca it's easier to enjoy everything the city and the rest of the island has to offer. Mackensie beach is a lively location packed with entertainment and party hot spots, or if culture and history is your main interest – then pay a visit to the 9th Century Saint Lazarus Church.
There are many locations in Cyprus to pick-up and drop-off your car hire. Along with Larnaca Airport and Paphos Airport, other options include Central Larnaca, Central Paphos, Central Ayia Napa, Central Limassol, Central Nicosia, Central Polis Latis and Central Protaras. A total of four car hire suppliers exist on the island, with Sixt being the largest and best known of them all.
Auto Europe has over 60 years of global car hire industry experience. As a broker it has partnered with various local, national and international car rental suppliers to provide its customers with exceptional quotations. With a large fleet of vehicles to choose from, at numerous global locations, you're sure to find the right car rental for your holiday. Along with car hire, we also hire out luxury vehicles, motorhomes and provide a transfer service. Contact one of our customer reservation agents on +44 123 3225 114 to find out more. To see some of the opnions of our other customers booking with us in Cyprus, take a look at the Larnaca car hire reviews and Cyprus car hire reviews pages on the Auto Europe website.
For more information on renting a vehicle in Larnaca, click on the car hire related topics listed below:
---
Where to pick up a car hire in Larnaca
Having partnered with numerous local, national and international car hire supplier's means that you'll benefit from a large vehicle fleet in which to choose from and also many convenient locations in which to collect and drop off your vehicle. With so many options, choosing a car rental in Larnaca is an easy process - from Larnaca Airport to central Larnaca, you'll no doubt find the best option.
Use our online booking engine to conduct a search and select the best pick-up location for you. During your search simply click on all locations to see every available office in Larnaca. From the interactive map you can easily see how close the office is to your points of interest and accommodation. In addition, filters are available to simplify your search; these include car type, engine type, suppliers and many more.
Larnaca Airport
Larnaca Airport is less than 3.5 miles from central Larnaca city – making it the main international airport for the city and region. It is the largest airport in Cyprus and although it was opened in the 70s, it was redeveloped in 2009. It currently has one terminal with all the aviation facilities you'd expect set over two floors. With foot traffic of 7.5 million annual passengers, expect the airport to be extremely busy during the summer periods and in high season.
Clients picking up a rental vehicle at the airport can find the supplier desks located in the Arrivals Hall, after exiting the Bagage Claim Area. Please make sure you have your Auto Europe Voucher, passport/ID, a valid driving license and a credit card in the main drivers name (as stated on your reservations voucher) at hand when picking up your rental.
Larnaca Airport (LCA)
Website: Larnaca International Airport
Address: Larnaca, Cyprus
Telephone: +357 77 778833
---
Book with the best car hire suppliers in Larnaca
Through our secure online booking engine you'll be able to find the ideal car to match your budget. With an award-winning customer service, regular complimentary offers and extremely competitive quotations, when you rent a car in Larnaca you're sure to drive away with the most suitable options. Our reservation agents have been trained with local knowledge and are always available to help answer any concerns you might have.
By partnering with many highly trusted car hire supplier brands, you as our customer will benefit from great savings and an exceptional level of service. Along with Sixt, we also have CY Car Hire, Get Your Car and Cyprus Airport Car Rental. Whilst booking, select your desired travel dates and all the available suppliers on that day will be displayed. With so many pick-up points in Cyprus, why not opt for a one-way car hire to maximise your stay. This option allows you to collect your car at one location, and then leave it in another location for a minimal fee.
If you need more information about what car hire companies are available in Larnaca or about their policies, please contact one of our reservation agents via email or by phone.
---
Frequently asked questions about renting a car in Larnaca
For those who are looking at hiring a car in Larnaca, we have compiled the following list of frequently asked question to answer any questions you might have. If you have an additional question not covered here, like age requirements, fuel policy or extra equipment requests, please contact a member of our customer service team. Our trained staff members are available to answer any car hire related questions you might have.
---
Yes – a valid credit card under the main drivers name is required upon collecting your vehicle. One credit card is required for a standard rental, whilst up to two credit cards may be required for luxury cars. Please make sure that the credit card has enough available funds to cover the security deposit. The amount of which is noted within the terms and conditions of your car hire voucher. The deposit will be released back onto your credit card when you return the vehicle, and it is confirmed that it is in the same condition as when it left. Debit cards are not accepted for deposit purposes, but all major credit cards are – this include Visa, Mastercard, American Express and Diners.
All quotes provided when hiring a car in Larnaca include the basic legal protection for Cyprus. Basic legal cover includes Liability Insurance, Collision Damage Waiver (CDW) and Theft Protection (TP). It is important to note that these basic insurances do not cover everything. If you'd like to be fully protected against the unexpected, we would recommend taking out Full Protection Cover – this will cover damage to glass, vehicle roof, mirrors, towing costs, misfueling, administration costs and damage or loss of car keys.
At location you may be offered additional insurances by the local supplier. These are optional and for the most part, if you have already taken out the Full Protection Cover, it will not be needed. Optional insurances that are offered at location include; Personal Effects Insurance (PEI), Personal Accident Insurance (PAI), Roadside Assistance, and many more. Read our full car hire coverage options to gain a greater understanding.
Driving a low cost car rental in Larnaca isn't too stressful or problematic, but the centre of the city does see some congestion especially around rush hour. Street signs are in English and many of the road rules and regulations are similar to that of the UK. Congestion hot spots to keep in mind are; the interchange between B2 and Giannou Kranidioti, and at Zinonos Kitieos and Grigori Afxentiou. Have read of our road rules and regulations for Cyprus before you arrive in Larnaca.
Free on-street parking is available throughout the city, although you're more likely to find metered on-street parking due to availability. Metered bays are normally operating week days, with weekends and public holidays being free. We do advise that you consult the active meter time on the signage before parking. Car park garages often provide a secure, safer and often greater cost-effective way to park your Larnaca rent a car – with many being located near popular tourist attractions. In addition, numerous restaurants, attractions and hotels also provide free parking to guests and visitors.
No, it is strictly prohibited to take a car hire from Cyprus into the Turkish occupied area of Cyprus. No suppliers allow travel into TRNT. Any customers who take the vehicle into the TRNT will be liable for the vehicle and any insurance will become void.
No - any vehicles hired in Cyprus are not permitted to be taken off the island. Any customer doing this will be fully liable for the vehicle and its insurance will become void.
---
Larnaca Travel Guide
Larnaca is located in Cyprus, a sun-kissed island in the Mediterranean Sea. With amazing beaches, plenty of history and beautiful landscapes, Cyprus is one of the most popular holiday destinations in the region. Its vibrant but yet laid back towns and cities are packed with quaint coffee houses, splendid restaurants and entertaining bars. The following is just a few recommendations that we have put together for anyone visiting Cyprus.
Best day trips with my car rental in Larnaca
The island has reasonable connections throughout, so driving your car hire from Larnaca to other parts of Cyprus shouldn't be an issue. The nearby resort town of Protaras has a beautiful family-friendly atmosphere, but head to Voroklini if you're into wildlife and bird watching. This area is not only famous for flamingos, but also for being the only place in Cyprus where Turkish and Greek Cypriots coexist together. Consider the following day trips whilst visiting this amazing island:
Ayia Napa: Long regarded as the central party area of Cyprus, Ayia Napa is a world renowned party town. Attracting a large influx of revellers between the months of May and September, Ayia Napa has an abundance of clubs, bars and entertainment establishments to enjoy. Every clubbers dream destination, the town itself also has pristine beaches and crystal clear warm waters to bath in.
Kornos: Kornos is a rural village located only 25 minutes' drive from Larnaca. Its claim to fame is the sheer abundance of pottery and clay producing establishments dating back centuries. The village produces beautiful pieces of clay, pots, bowls and various ornaments for purchase. During your visit you can admire the art of clay making first-hand, attend workshops and even be given the opportunity to purchase a traditional clay oven.
Lefkara: This delightful town is famous for embroidery and lace production, which dates back to the 4th Century. Initially made popular by Leonardo Di Vinci – upon one of his visits, he purchased some lace to donate to the Duomo di Milano. This particular lace pattern has since been known as Da Vinci Pattern and has become extremely sought after. Due to its popularity, Lefkara was awarded the UNESCO World Heritage status.
Stavrovouni: Regarded as the holiest place in Cyprus, the site of Stavrovouni hosts a church that is believed to contain a piece of Jesus's cross, together with a piece of rope and a nail used in the crucifixion. These artefacts are believed to have been transported over by the mother of the Byzantine Emperor Constantine the Great. The site also contains a Greek Orthodox Monastery where a collection of religious objects originating from the holy land are stored.
What to do in Larnaca
Offering an abundance of entertainment, culture, history and tourist activities – the port city of Larnaca is located on the Mediterranean coastline. The island of Cyprus is one of the most visited places in Europe, with its sandy beaches and warm crystal clear waters – weddings are the most popular events, with many deciding to simplify their holiday with a rental car in Larnaca. Mackensire Beach, Finikoudes Beach, Salt Lake and Faros Beach are some of the more popular locations in Cyprus, and with our free additional driver offers getting there shouldn't be much of a problem. We would recommend visiting some of the following places during your stay:
Larnaca Archaeological Museum: Providing an interesting glimpse into Larnaca's past, its archaeological museum contains numerous artefacts and exhibitions. The building itself only consists of two large rooms, however, it is well kept and set out. The grounds contain some interesting historical pieces. The museum has since seen some renovations, so we do advise contacting them before your visit to confirm they're open.


Larnaca Marina: Located right in the heart of the city, Larnaca Marina is packed with beautiful sailing boats and yachts. Near the marina you'll also find plenty of excellent restaurants, coffee houses and stores to enjoy. Why not opt for a sailing excursion to Ayia Napa, Limassol or spend the night out on the water. After your excursion either enjoy the vibrant atmosphere in a local bar or some great cuisine in one of the restaurants – followed by a leisurely walk along the pier.


Hala Sultan Tekke: Located a short 10 minutes' drive from Larnaca is the Hala Sultan Tekke Mosque. A historical Islamic monument we would recommend visiting this serene and tranquil place during sunset. The mosque is located on the shores of a salt lake, and it is surrounded by a lush forest. If you're looking to get away from the hype of city activity, then a visit here will surely relax your senses. Great for photos, the mosque is the burial site of the 6th Century Propher Umm Haram.


Zenobia Shipwreck: Cyprus is extremely popular for underwater diving and snorkelling. None more popular, is the diving at the Zenobia Shipwreck just off the Cypriot coastline. The Zenobia went down in 1980, taking with it 104 fully loaded articulated lorry's. Vastly considered one of the best diving locations in the world, either join a diving tour or take a glass bottomed boat cruise.


Larnaca Castle: This medieval 12th Century castle was constructed to protect the port of Larnaca and southern Cyprus. Throughout its existence it has been used as a fort, artillery station, prison and museum. A small fee is charged to visitors, but then you are able to wander through its castle rooms and grounds. Occasionally open-air shows are played out within the castle grounds. From its walls you'll also gain exceptional views over the port and city.
---
Useful links