Greece Car Hire Fleet Options
Brimming with history, culture and startling natural beauty - not to mention 9,000 miles of stunning coastline - Greece is a first-choice tourist destination just crying out to be discovered by car. Quite mountainous, with large portions of the country either uninhabited or uncultivated, Greece combines many cultural elements of the Mediterranean, Middle East and the Balkans, making it an absolute pleasure to explore on four wheels. Beside idyllic beaches and world-famous archaeological sites, Greece is also popular for its ancient temples, many of which are completely intact and placed in prominent positions with stunning views stretching as far as the eye can see. There's also an abundance of relics from the Mycenaen, Minoan, Classical and Byzantine periods, which gives much credence to the notion that Greece is in fact the very cradle of civilisation. Inhabited for over 7,000 years, the capital Athens is dominated by its crowning glory - the amazing Acropolis - which dates right back to the mid-5th century BC. Other attractions you won't want to miss in Athens include the National Archaeological Museum, with its unrivalled collection of sculpture, pottery and jewellery, and Pláka, the beating heart of the city's historic centre. Equally magical is the Peloponnese peninsula in the south of the country, a paradise of wild flowers and pristine beaches almost entirely surrounded by water. Serene, sophisticated and relaxed with plenty of year-round sunshine, the Greek Islands are also perfect for travelling around in an Auto Europe car hire, especially Corfu, Mýkonos, Santorini, Rhodes and Crete where some of Europe's best beaches can be found.
Why opt for a Mini Car Hire in Greece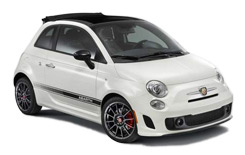 As Greece is such an old country, its city streets can be very narrow and sometimes cobbled, which means that a small, versatile car such as our Mini is a more practical choice for urban sightseeing. These extremely economical cars can fit up to two people with carry-on luggage, or a single traveller with extra space for an additional case. Use your ultra-versatile Mini category car to visit the Acropolis, one of the world's top tourist attractions, before marvelling at the nearby Theatre of Herodes Atticus. After that, be sure to climb the steps to see three more star sights - Propylaia, the Temple of Athena Nike and the impressive Parthenon - prior to dropping in on the ever-popular Acropolis Museum with its many ancient treasures.
Popular Mini Car Hire Models: Fiat 500, Skoda Citigo (2 Doors), Opel Agila (4 Doors), Toyota Aygo, Seat Mii, Chevrolet Spark and many more.
Why opt for an Economy Car Hire in Greece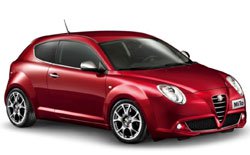 If you are visiting Greece's larger metropolises, such as the busy port city of Thessaloniki on the Thermais Gulf of the Aegean Sea, we suggest opting for a bit more comfort and space with one of our Economy category cars. These ultra-economical vehicles are suitable for up to four people with one large suitcase, or two people with an additional amount of luggage space. Auto Europe Economy cars are also ideal for exploring the Greek Islands, including Kos, a sandy hideaway just off Turkey's Anatolian coast.
Popular Economy Car Hire Models: Fiat 500, VW Polo, Renault Clio, Ford Fiesta, Seat Ibiza (2 Doors), Opel Corsa and many more.
Why opt for a Compact Car Hire in Greece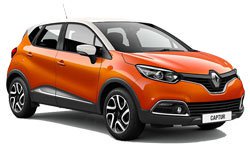 At Auto Europe, we take pride in the fact that we can offer the right car for every type of road trip, be it sightseeing in Greece's many interesting towns and cities or an extended journey overland. Our Compact vehicles are the perfect compromise for travellers requiring a bit more space, with enough room for up to five people, including three pieces of luggage. They are also very economical with plenty of power for long drives in Greece's fascinating countryside, including the pastoral north where some of the country's most appealing land and mountainscapes exist, most notably Mount Olympos which peaks at 2,917m/9,570ft, as well as a great number of archaeological sites such as Pélia where Alexander the Great was born.
Popular Compact Car Hire Models: Toyota Auris, Opel Astra Estate, Kia Rio (4 Doors), Renault Symbol, Mercedes A Class, Opel Astra, VW Golf, Ford C-Max, Audi A3 and many more.
Why opt for an Intermediate-Size Car Hire in Greece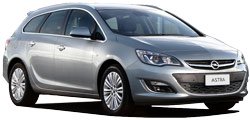 Greece is a multi-faceted tourist destination with plenty of cultural attractions, plus hundreds and hundreds of miles of glorious sandy coastline. It's a something-for-everyone kind of place, which is why Auto Europe caters for such a wide range of needs, including our very popular Intermediate-Size vehicles, which can easily cater for up to five people with two large suitcases and one carry-on case. With an Intermediate-size car you have the best of both worlds - economy and comfort - when you venture into Greece's enchanting interior, including the eerie ghost town of Mystras, a place full of beautiful Byzantine churches, most notably the delightful Perivleptos Monastery idyllically set in the fertile foothills of the Taygetos mountains.
Popular Intermediate-Size Car Hire Models: Citroen C4 Picasso, Toyota Corolla, Ford Kuga, Citroen Berlingo, Ford Grand C-Max, Skoda Octavia Estate, VW Touran and many more.
Why opt for a Large-Size Car Hire in Greece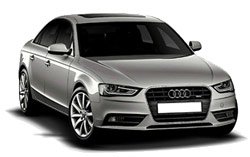 With such a wealth of tourist attractions, such as the world-famous Acropolis, it's fair to say that Greece is the ultimate family or group travel destination. For that reason, Auto Europe recommends its fabulous Large cars, which are perfect for long trips with children across hilly landscapes on the mainland or down the hair-pin coast roads of the country's many beautiful islands. Our Large cars can seat up to five people with all their luggage, making them the ideal vehicle for mid- to long-distance touring to places as far and wide as the extraordinary mountain-top monasteries of Metéora set on their striking sandstone towers and the Temple of Apollo Epicurius at Bassae, which was built towards the middle of the 5th century B.C.
Popular Large-Size Car Hire Models: Audi A4, Ford Galaxy, Mercedes Vito, VW Passat Estate, Toyota RAV 4, Ford Mondeo Estate, Renault Talisman Grandtour and many more.
Why opt for a Luxury/Convertible Car Hire in Greece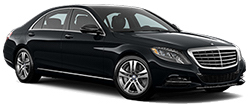 Greece is a hot country with very few cities as large and populous as Athens and Thessaloniki, so a bit of extra comfort goes a very long way, especially when visiting places like Apollo in Delphi, an important sanctuary and oracle on the slopes of Mount Parnassus in the country's northern central regions. We have two types of vehicle tailor-made for touring this kind of terrain, namely the Luxury and Convertible categories, both featuring top-end vehicles with spacious interiors and large, full-powered engines. Auto Europe's Luxury cars are stylish and prestigious with enough space to travel the entire country in supreme comfort and our Convertible cars are similarly designed to the highest possible standards.
Popular Luxury and Convertible Car Hire Models: BMW 5 Series, Jeep Grand Cherokee, Mercedes E Class, BMW 7 Series, Ford Edge, Audi A6 and more.
Why opt for an SUV or Van Hire in Greece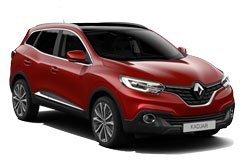 A sport utility vehicle (or SUV) is a large, robust type of vehicle designed for long journeys and very hilly terrain, such as the towering mountains, rocky gorges and white-water rivers of central Greece, most notably Metsovo, a pretty little village that cascades down a hillside in the heart of the Pindos mountains. An Auto Europe SUV will get you there and back in complete comfort, while for larger groups we'd suggest one of our 7-12 seater Vans, which are much better suited to the demands of families and sports teams touring the Greek mainland and the country's many islands.
Popular SUV or Van Car Hire Models: Nissan Qashqai, Volvo XC90, Renault Captur, Suzuki Jimny 4x4, Opel Vivaro, Ford Tourneo, VW T5 and many more.
This fleet guides is designed to help you make the right choice of vehicle for your forthcoming trip to Greece. Besides guaranteeing you the very best rates in the market, it's important to us that all our customers are well informed and able to make the right choice when making their travel plans. If you have any further questions, please feel free to get in touch with our award-winning rental specialists on +441233225114. They will be more than happy to talk you through every stage of the booking process. Have a good trip!