Israel Car Hire Fleet Options
Visitors to Israel can be sure of leaving with more than just a stamp on their passport – it's a country that fills us with awe and causes self-reflection in equal measure. As a country that's home to some of the world's most important religious landmarks, it's a must-see for many travellers and a place of great reverence and beauty. Places like Bethlehem and Nazareth are only matched by natural wonders such as the inimitable Dead Sea or the vast, colourful canyon of Maktesh Ramon. Israel is a wealthy place, and city life is of an impeccably high standard. With an Auto Europe car hire you can explore this incredible country at your leisure. We've been in the business since 1954 and have developed excellent relationships with both local and international suppliers of car hire in Israel. This allows us to deliver our customers the best prices on car hire – often even lower than on the suppliers' websites! We also offer a convenient cancellation policy that allows you to change your mind up to 48 hours before pick-up, so there really is no reason not to book with Auto Europe! Due to the large quantity of vehicles that we offer, we've compiled this handy fleet guide to guide you through the booking process.. This means that Israel's many cities – Berlin, Cologne, Hamburg, Munich, Leipgiz, Frankfurt – each retain the remnants of their unique cultural blueprints, which is a joy for tourists to experience. The sheer wealth of variety on offer makes Israel a great place for a road trip. Auto Europe have been in the car rental business since 1954 and have developed excellent relationships with the most reliable international and local suppliers of car hire in Israel. This means that we can bring our customers the lowest prices on the market, with a guaranteed cancellation policy in effect up to 48 hours before pick-up! Due to large number of vehicles on offer, we have compiled this handy fleet guide to help you make an informed decision on your car hire.
Why opt for a Mini Car Hire in Israel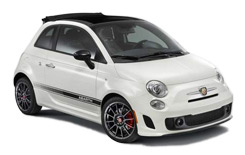 If you plan to stay mainly within Tel-Aviv on your trip to Israel, why not consider one of our Mini vehicles. These cars have room for up to two peope and their carry-on luggage and are perfect for dashing through inner-city traffic or slotting into tight parking spaces. Their cheap cost to hire and run fuel-wise makes them the perfect budget option for a city break if travelling solo, with a friend or a partner.
Popular Mini Car Hire Models: Chevrolet Spark, Suzuki Alto, Renault Twingo, Ford KA, KIA Picanto and many more.
Why opt for an Economy Car Hire in Israel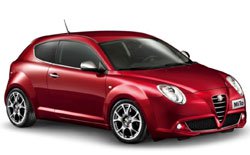 You can hire one of our Economy vehicles at only a marginally higher cost. These cars are great solution for more comfortable travel, while still coming at an excellent price. Economy vehicles have enough room to fit up to four people or two people with two large cases, and are just as adept at navigating small city streets, with slightly more engine power.
Popular Economy Car Hire Models: Fiat Panda, Hyundai i10, Nissan Micra, Renault Clio, VW Polo, Ford Fiesta, Opel Corsa and many more.
Why opt for a Compact Car Hire in Israel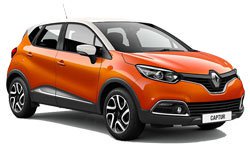 Our choice of Compact cars are an excellent budget option if travelling with a trio of adults with two cases or two small children. They also provide a comfortable option for travelling alone and with slightly increased engine power, you can start to consider driving between cities.
Popular Compact Car Hire Models: Fiat Grande Punto, Renault Captur, VW Golf, KIA Ceed, Opel Astra, and many more.
Why opt for an Intermediate-Size Car Hire in Israel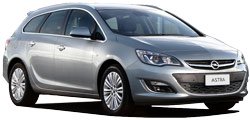 Israel is a great destination for the whole family - it's one of the nearest Middle Eastern destinations, can be very educational for the children, the food is incredible and the Dead Sea is an unforgettable experience! Our Intermediate-Size vehicles, sometimes known as Family Size, are a sensible mid-range option. They can easily fit up to five people, two large suitcases and one carry-on bag and you can rely on their engines to cover much larger distances.
Popular Intermediate-Size Car Hire Models: Hyundai i30, Nissan Qashqai, Ford Mondeo, Mitsubishi Lancer, VW, Passat, Renault Kadjar, Ford C-Max and many more.
Why opt for a Large-Size Car Hire in Israel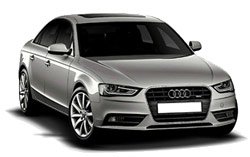 No matter how great the destination, when cooped up over long distances, tempers can rise. With one of our Large cars you can be sure that the whole family can travel in comfort without stepping on each other's toes! These cars have a strong enough engine to cover the length of Israel, if you so wish! With space for five people, three large cases and two smaller bags, this is a great choice of car hire.
Popular Large-Size Car Hire Models: Kia Carens, BMW 3 Series, BMW 5 Series, Opel Insignia, Audi A4 Avant, Ford Mondeo, Audi A4, Audi A5 and many more.
Why opt for a Luxury/Convertible Car Hire in Israel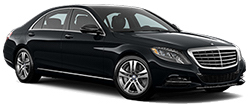 Tel Aviv is a stylish place - for those looking to blend in on a business trip or splash out on a luxurious holiday treat, why not consider hiring one of our Luxury or Convertible vehicles. These cars are surprisingly affordable and can take your holiday to another level. Israel can get very warm during the summer months, so you can pop down the hood and feel the breeze in your hair with one of our convertibles. Take a look on our website to see if you could grab yourself a bargain to remember.
Popular Luxury and Convertible Car Hire Models: Mini Cooper Cabrio, Audi A3 Cabrio, Opel Astra Cabrio, VW Beetle Cabrio, Audi A4, Volvo S80, BMW 5 Series, Audi A5, Audi A6 and many more.
Why opt for an SUV or Van Hire in Israel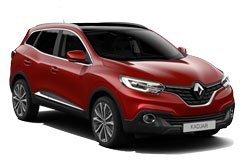 Israel is the perfect place for a group adventure, so why not grab your friends and plan the historical road trip of a lifetime. Our 7-12 seater Vans mean that you can keep the whole group together during your trip. Alternatively, if you're travelling with a large family and want to ensure their safety, you should consider one of our SUV vehicles.
Popular SUV or Van Car Hire Models: BMW X5, Toyota Rav 4, Nissan Qashqai, Hyundai iX35, Jeep Renegade, Ford Transit, Peugeot 5008, VW Touran, Nissan Primastar and many more.
We hope that after reading this fleet guide you feel more able to make an informed decision on car hire. If you still have questions regarding your options, please don't hesitate to call our dedicated customer service team, who are available 7 days a week. If you feel ready to book yourself, just visit our secure online booking engine and you can sort your car hire out within a few simple clicks. Auto Europe are here for you throughout your car rental experience and we have the experience and desire to ensure that everything goes smoothly for our customers.