Italy Car Hire Fleet Options
Once home to of one the world's mightiest empires, modestly-sized Italy still leaves an empire-sized boot-print on the world via cuisine and culture. Rome still houses many marks of the glory days, such as the Colosseum and the Forum, which attract visitors from across the globe. In Venice and Florence, the Italian dedication to art and finery that brought such riches during the Renaissance is still apparent, where it lurks around every corner. Other historical delights, like Pompeii and Herculaneum, are easily reached, while the Tuscan countryside can provide the perfect setting to sample any of Italy's delicious culinary exports amid cypress and chestnut trees. Mediterranean destinations like Bari and Fiumicino provide relaxing respite from the stresses of working life, while one of the world's great road trips – the Amalfi coast – can be easily enjoyed from Naples, Sorrento or Positano. With an Auto Europe car hire you have the freedom to explore at your own pace and ultimate peace of mind. We've been in the business since 1954 and have excellent relationships with the most reliable local and international suppliers of car hire in Italy. This means our customers receive the lowest prices on the market! We have compiled this fleet guide to help you navigate what each of the different car categories on offer entail.
Why opt for a Mini Car Hire in Italy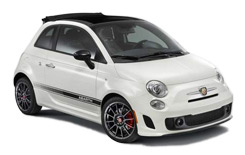 If you plan to stick to the city during your Italian trip, why not consider one of our Mini vehicles. They have room for up to two people with their carry-on luggage and are great for doing as the Italians do - navigating thick city traffic and securing tiny parking spaces. They are very affordable both to hire and run, which makes them the perfect budget option for a solo city break or if travelling with a friend or partner.
Popular Mini Car Hire Models: Smart for Four, Fiat Panda, Fiat 500, Citroen C1, VW Up, Ford KA and many more.
Why opt for an Economy Car Hire in Italy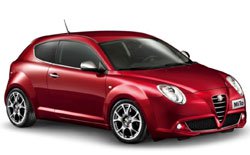 By splashing only slightly more cash, you can hire one of our Economy vehicles. These cars offer a lot of bang for your buck, with enough room to fit up to four people or two people with two large suitcases. They are just as suitable for cruising through small city streets, with slightly more engine power.
Popular Economy Car Hire Models: Lancia Y, Fiat Punto, Opel Corsa, Kia Rio, Fiat 500L, Ford Fiesta, Renault Clio, VW Polo and many more.
Why opt for a Compact Car Hire in Italy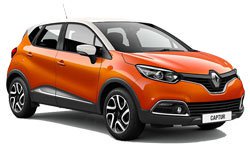 Our range of Compact cars provide a great budget option if travelling as a group of three friends or with two small children. They are still very economical to run and provide a great balance of price and comfort. Some customers choose these vehicles for travelling alone and with slightly increased engine power, you can consider driving further distances between cities.
Popular Compact Car Hire Models: Fiat 500L, Seat Leon, Fiat Tipo, Peugeot 308, VW Golf, VW Golf Variant Estate and many more.
Why opt for an Intermediate-Size Car Hire in Italy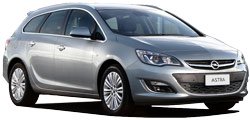 Italy is a perfect family destination - it's only a short flight away, there are lots of eductional opportunities for children, the food is to die for and the beach is never far away! Our Intermediate-Size vehicles, sometimes known as Family Size, are sensible mid-budget choice. They have room to comfortably fit up to five people, two large suitcases and one carry-on bag and have powerful engines capable of covering much larger distances.
Popular Intermediate-Size Car Hire Models: Citroen DS5, Alfa Romeo Giulietta, Audi A3, Mercedes GLA, Nissan Qashqai, Skoda Octavia and many more.
Why opt for a Large-Size Car Hire in Italy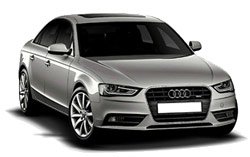 If you want to ensure that the whole family travels in absolute comfort, consider hiring one of our Large cars. With these vehicles you can be sure that nobody will be stepping on each other's toes! These cars have a strong enough engine to cover the length of Italy, if you desire! With space for five people, three large cases and two smaller bags, this category is very popular among customers.
Popular Large-Size Car Hire Models: Kia Carens, BMW 2 Series Active Tourer, Volkswagen Touran, VW Passat Estate, Opel Zafira, Mercedes C Class, Volvo V60 and many more.
Why opt for a Luxury/Convertible Car Hire in Italy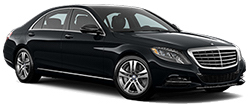 Whether you're wanting to make a splash in Milan or cruise Tuscany in style, have a look at our range of Luxury and Convertible vehicles. These vehicles can often be cheaper than you might think and can take your holiday to another level. If there's any better feeling than cruising down the Amalfi Coast in a Mazda Cabrio, we're yet to find it! Take a look on our website to see if you can find a bargain to remember.
Popular Luxury and Convertible Car Hire Models: Opel Cascada Cabrio, Mercedes C Class, Mercedes E Class, Audi A3 Cabrio, Alfa Romeo Giulia, BMW 520 and many more.
Why opt for an SUV or Van Hire in Italy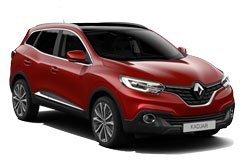 Italy is the perfect place for a road trip, so why not get your friends together and take the summer holiday of a lifetime. Our 7-12 seater Vans mean that you can keep everyone together on your trip. Alternatively, if you're travelling with a large family and want to prioritise their safety first, it's worth considering one of our sturdy SUV vehicles.
Popular SUV or Van Car Hire Models: Fiat 500X, Mercedes GLA, Peugeot 5008, Citroen Grand Picasso, Mercedes Vito, Ford Galaxy and many more.
We hope that this fleet guide has fulfilled its purpose in helping you to make an informed, confident decision on which car hire category is right for your trip. If you would like further guidance please contact our award-winning customer service team 7 days a week. Our dedicated reservation agents will be able to guide you through the entire process and ensure that you choose the car hire that best suits your needs. If you feel confident enough that you know which category you'd like to hire, you can use our secure booking engine and have your car hire reserved within a few simple clicks.