Jamaica Car Hire Fleet Options
Located right in the centre of the Caribbean Sea, Jamaica is more of a cultural experience than a tourist destination. It's a land of simple pleasures, such as picking a mango from a tree for breakfast, bathing in a crystal-clear waterfall on a hot summer's day or gazing at humming birds flitting around tropical flowers. Its pleasant year-round climate means that you can book your Auto Europe car hire and enjoy a busy itinerary on Jamaica at any time of the year. Just 51 miles wide and 146 miles long, the island has long-been a popular holiday hotspot for its warm sunshine, lovely beaches, majestic mountains and lush-green tropical scenery. Much of the land is extremely fertile and yields a wide range of produce, including yams, sweet potatoes, mangoes, bananas, sugar and coffee. Dominating the eastern side, the Blue Mountains peak at 2,256 metres (7,400ft) to provide the highest point on the island. Tourism on Jamaica is a leisurely affair that often involves a lazy cruise upriver on a traditional raft and hiking and biking up and down mountains or through thick wildlife-rich forests. In short, Jamaica is an island of endless days of fun that often involves long feasts of ackee, a locally-grown vegetable dish normally cooked with fish that over the years has emerged as the country's national dish.
Why opt for a Small Car Hire in Jamaica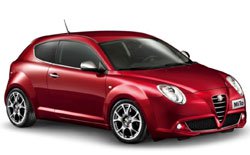 The island's main gateway, Montego Bay, has a good choice of white sandy beaches with many interesting historic sites in close proximity, such as neighbouring Trelawny which encompasses Cockpit Country, an enchanting area comprising many deep caves and underground rivers. A quick and very economical way of getting around this part of the island is by hiring one of Auto Europe's popular Small category cars. This category comprises the Mini car designed for two people travelling with carry-on cases and our Economy-size cars which have enough space for four people and one large suitcase.
Popular Small Car Hire Models: Hyundai I10, Ford Fiesta, Opel Corsa, Nissan Micra, Skoda Citigo and many more.
Why opt for a Mid-size Car Hire in Jamaica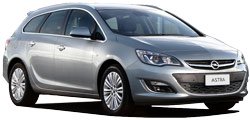 Surrounded by coral reefs, Jamaica is the Caribbean's third-largest island and has many places of considerable interest to tourists, such as the thundering waters of Dunn's River Falls as well as the nearby botanical gardens of Ocho Rios that provide plenty of cool, refreshing areas of shade in the heat of high summer. Auto Europe's Mid-size cars are perfect for exploring these parts of Jamaica, whether you choose one of our Compact or Intermediate vehicles, both of which are designed for up to five people travelling with a couple of suitcases and one or two carry-on cases.
Popular Mid-size Car Hire Models: Opel Astra, Toyota Auris, Hyundai 140, Ford Mondeo, Mazda 6, Ford Focus, VW Golf and many more.
Why opt for a Large-Size Car Hire in Jamaica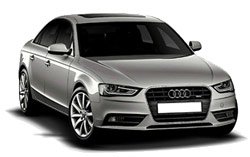 Jamaica's amazing south coast, particularly around the interestingly-named Treasure Beach, ranks as one of the island's top all-round seaside holiday destinations. Whilst there, you should not miss the Great Morass swampland where you can enjoy a wide range of fun visitor attractions and activities such as fascinating crocodile-spotting safaris and visits to YS Falls, Lover's Leap and the wonderful Appleton Rum Estate. For this kind of memorble travel experience, we'd highly recommend one of Auto Europe's Large cars that have space for five people and plenty of luggage.
Popular Large-Size Car Hire Models: Opel Insignia, Renault Fluence, VW Passat, Skoda Octavia, Toyota Avensis and many more.
Why opt for a Luxury/Convertible Car Hire in Jamaica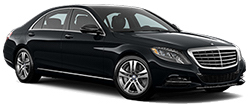 The hub of Jamaica's cultural life is Kingston, the island's cosmopolitan capital and a place where a wide choice of museums, galleries and historic buildings exist. Chief among these is the Bob Marley Museum located in the house where he lived, which today is dedicated to the man who popularised reggae music and is crammed with memorabilia and personal effects. Auto Europe has the perfect cars for people looking to enjoy Kingston to the full and in grand style. Choose from our range of Luxury and Convertible cars which provide all the space and comfort you'll need during your visit to Jamaica.
Popular Luxury and Convertible Car Hire Models: BMW 5 Series, Jeep Grand Cherokee, Mercedes E Class, BMW 7 Series, Ford Edge, Audi A6 and more.
Why opt for an SUV or Van Hire in Jamaica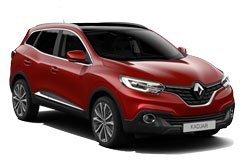 Not be missed, also, are the beautiful Blue Mountains rising east of Kingston, a highlight being the national park with its scenic mountain drives and fabulous hiking trails. Encompassing an extensively forested mountainous region, this part of Jamaica is classified as a UNESCO World Heritage site on accout of the fact that it provided refuge for the indigenous Tainos people who developed strong spiritual connections with the mountains, religious rites, traditional medicine and dances. The site is also a biodiversity hotspot for the Caribbean Islands with a high proportion of endemic plant species, especially lichens, mosses and certain flowering plants. Auto Europe's SUVs and 7 to 12-seater Vans are ideal for discovering the Blue Mountains and other amazing parts of this special island.
Popular SUV or Van Car Hire Models: Nissan Qashqai, Volvo XC90, Renault Captur, Suzuki Jimny 4x4, Opel Vivaro, Ford Tourneo, VW T5 and many more.
Jamaica's one of those very special places that warrants a bit more thought when it comes to car hire. There's so much to see, but it's perfectly manageable if your itinerary is properly worked out beforehand. An important part of the planning process is choosing the right kind of vehicle for your trip, and in a place like Jamaica it's often worth allocating a bit more budget for a larger, more comfortable car like an SUV, for instance. Hopefully, our Jamaica car hire fleet guide will help you make the best choice and put you on the right road. To book your Auto Europe car hire in Jamaica, all you need to do is visit our website at www.autoeurope.co.uk and make your reservation in three easy steps. Alternatively, you can send us an e-mail to reservations@autoeurope.co.uk or call our reservation specialists on +44 123 3225 114 who are there to help you 7 days a week.