Slovenia Car Hire Fleet Options
Arguably the most progressive all the former Yugoslav states, Slovenia is a land of idyllic lakes, traditional spas, fine wines and majestic mountains. Nestled between Austria, Hungary, Italy and Croatia, the country is blessed with an abundance of soaring vistas and pristine panoramas, making it one of the most photogenic places in the whole of Europe. A lush, fertile country, Slovenia boasts an intense natural beauty that's greatly appreciated by a population that takes the environment very seriously indeed. And as one of Europe's greenest nations – (40% is covered by mountains and over half is forested) – it's not surprising to learn that Slovenia is awash with outdoor activities with an almost limitless number of fresh-air pursuits available. Ljubljana, Slovenia's small but sophisticated capital, is a vibrant place with a lofty fairytale castle that gazes down on the city's engaging blend of Baroque and Habsburg architecture below. One of Europe's best-kept secrets is Slovenian wine, which is made in the three regions of Podravje, Posavje and Primorje where visitors touring in their car hire in Slovenia are positively encouraged to drop in and taste the wines before buying. And despite being less than 30 miles long, the country's limited but very picturesque coastline is rich in history, Venetian architecture, fantastic seafood and some of the Adriatic's most popular swimming areas, particularly around Piran, Slovenia's most striking seaside resort.
Why opt for a Small Car Hire in Slovenia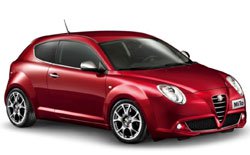 Boasting a thriving cultural scene, lovely Ljubljana is home to many of Slovenia's key tourist attractions, including a fascinating old quarter called Staro Mesto that comprises three long squares lined with many beautiful buildings. The twin-towered St. Nicholas Cathedral in the centre of town is notable for its interior of pink marble, white stucco and exquisite baroque frescoes. Old cities like Ljubljana require a special kind of car to get around, which is why we recommend Auto Europe's wide-ranging and very low-cost Mini and Economy category cars designed for two or four people, respectively.
Popular Small Car Hire Models: Hyundai I10, Ford Fiesta, Opel Corsa, Nissan Micra, Skoda Citigo and many more.
Why opt for a Mid-size Car Hire in Slovenia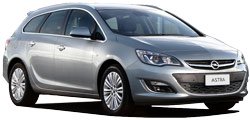 Slovenia's most popular natural attraction is Lake Bled, conveniently located off the E61 motorway north-west of Ljubljana. An important part of the country's heritage, Lake Bled is a major draw for tourists who travel from all over the world to visit its tiny island and delightful 17th-century pilgrimage church dedicated to the Assumption of Mary. Lake Bled is the centrepiece of the Triglav National Park, a beautiful area of protected land covering some 340 square-miles in the Julian Alps. Visiting the more mountainous parts of Slovenia requires one of Auto Europe's Compact or Intermediate cars, which have space for four or five people plus a couple of large suitcases.
Popular Mid-size Car Hire Models: Opel Astra, Toyota Auris, Hyundai 140, Ford Mondeo, Mazda 6, Ford Focus, VW Golf and many more.
Why opt for a Large-Size Car Hire in Slovenia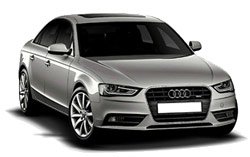 Dotted with churches, towers and museums, one of Slovenia's most historical towns, Ptuj, is a glorious maze of red roofs and medieval streets. Located in the north-eastern corner of the country, and easy to reach from Ljubljana along the E57 motorway, it is the oldest recorded place in Slovenia having been inhabited since the late Stone Age. The road to Ptuj runs by many interesting places en route from the capital, including Maribor, the second-largest city in the country. To best appreciate the many wonders of this exhilarating journey, book one of Auto Europe's Large category cars, with their superior engines and spacious interiors with capacity for up to five people travelling with three suitcases.
Popular Large-Size Car Hire Models: Opel Insignia, Renault Fluence, VW Passat, Skoda Octavia, Toyota Avensis and many more.
Why opt for a Luxury/Convertible Car Hire in Slovenia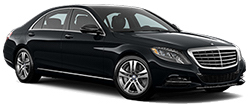 Carved out by the thrashing River Reka, the Škocjan Caves are a staggering natural wonder incorporating the world's largest underground canyon. This exceptional system of limestone caves comprises 4 miles of subterranean passageways descending to a depth of over 600 feet. Located in the south-west of Slovenia, this amazing natural attraction includes many spectacular waterfalls, and the whole area is considered one of the most famous sites in the world for the study of rare karst landscapes. Stylish, powerful and with all mod cons, Auto Europe's Luxury and Convertible car categories are the perfect choice for visiting the Škocjan Caves and other top attractions with a superior car hire in Slovenia.
Popular Luxury and Convertible Car Hire Models: BMW 5 Series, Jeep Grand Cherokee, Mercedes E Class, BMW 7 Series, Ford Edge, Audi A6 and more.
Why opt for an SUV or Van Hire in Slovenia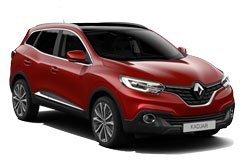 The breathtakingly scenic Vršič Pass is a high altitude roadway that zigzags an exhilarating passage through Slovenia's fertile mountain pastures, rounding many of the country's highest peaks along the way. Open from May to October, this sensational road trip offers many outstanding viewpoints of the surrounding Triglavski Naordni Park, with the occasional vantage point and mountain lodge existing en route for the taking of photographs and/or a relaxing nightly stopover. Two of Auto Europe's top-end categories are ideal for travelling with a car hire in Slovenia, particularly along the Vršič Pass: our SUVs and 5- to 12-seater Vans, all of which are ultra-modern with plenty of space for extra luggage, skis and other types of sports equipment.
Popular SUV or Van Car Hire Models: Nissan Qashqai, Volvo XC90, Renault Captur, Suzuki Jimny 4x4, Opel Vivaro, Ford Tourneo, VW T5 and many more.
With its ancient hilltop settlements, head-spinning mountain roads, glorious gastronomy and unique topography, Slovenia is a road-tripper's dream come true, with everything within quick and easy reach of its handsome capital, Ljubljana. What's more, it is surrounded by some of Europe's most popular tourist destinations - namely Austria, Hungary, Italy and Croatia - which means that border-crossing from Ljubljana is another viable option when booking your car hire in Slovenia. The country is absolutely brimming with amazing must-see attractions such as the dramatic Vršič Pass, a mountain road of spectacular beauty, and the fascinating Škocjan Caves, one of the world's most stunning rock formations. And the fact that Slovenia is often omitted from many people's travel plans means that securing a car rental in this part of central Europe is generally trouble-free, even in the peak summer months. You'll find that booking your car hire in Slovenia is fast and seamless using the Auto Europe website at www.autoeurope.co.uk, where a wide range of vehicles are bookable in three easy steps via either our booking engine or by calling our reservation specialists on +44 123 3225 114 any day of the week, including weekends. Alternatively, you can send us your request by e-mail to reservations@autoeurope.co.uk and we'll do it all for you. Have a great trip!