Sweden Car Hire Fleet Options
From its snow-capped mountains in the north to its numerous little islands in the Baltic, Sweden is a land of immense natural beauty and plenty of historical surprises, including hundreds of castles, rich palaces and lavish country estates. As one of Europe's largest countries, Sweden offers a wealth of road-trip opportunities, from long, leisurely drives across rolling plains dotted with crystal-clear lakes to fascinating journeys through quaint medieval towns and villages built of ancient rune stones. Sweden has always enjoyed a very close relationship with water, from the Baltic and North Seas to its vast network of inland waterways. And thanks to the warming influence of the Gulf Stream, its climate is pleasantly mild with temperate summers and long sunny days, while in winter much of the country is blanketed by snow to create an enchanting world of striking Christmas card landscapes. In Sweden, the further north you drive the more interesting the country becomes, because this is the land of high mountains and spectacular vistas, especially in the Arctic Circle where the sun never fully sets in high summer. The northern parts of the country are home to the indigenous Sami people whose nomadic lifestyle is mostly centred on reindeer herding and other centuries-old traditions. It's here that you're most likely to catch a glimpse of the aurora borealis between October and March, the shifting light show that emblazons the night sky to create one of the world's most stunningly visual natural attractions.
Why opt for a Mini Car Hire in Sweden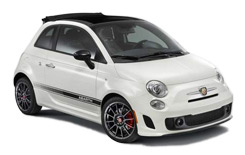 Bright and airy, Stockholm (the capital) is a well-organised city that's best explored with an Auto Europe car hire. With plenty of parking spaces available and a navigable road system, its top attractions are easily reached by car, especially in one of our Mini category vehicles which are small, economical and ideal for one or two people travelling light. Use your Mini car in Stockholm to visit Storkyrka, the city's 700-year-old cathedral with its striking Italian Baroque-style façade and countless priceless artefacts, most notably Notke's late-Gothic sculpture of St. George and the Dragon completed in 1489 and a silver altar dating from the 1650s.
Popular Mini Car Hire Models: Fiat 500, Skoda Citigo (2 Doors), Opel Agila (4 Doors), Toyota Aygo, Seat Mii, Chevrolet Spark and many more.
Why opt for an Economy Car Hire in Sweden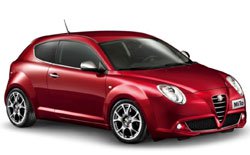 Another type of car ideal for city sightseeing is Auto Europe's Economy category which offers visitors a bit more space and low-cost petrol consumption. These popular cars have enough space for up to four people with one large suitcase or two with more luggage space. Use your Auto Europe Economy car to visit Stockholm's top cultural attraction, the Nationalmuseum, which houses more than 500,000 paintings, sculptures, prints and drawings from the 15th to the early 20th centuries, plus the largest collection of glass, porcelain, silverware and furniture in Scandinavia. Also not to be missed is the Moderna Museet with its world-class display of photography, film and modern art and the restored royal warship that sank on its maiden voyage in 1628 at the Vasamuseet Museum.
Popular Economy Car Hire Models: Fiat 500, VW Polo, Renault Clio, Ford Fiesta, Seat Ibiza (2 Doors), Opel Corsa and many more.
Why opt for a Compact Car Hire in Sweden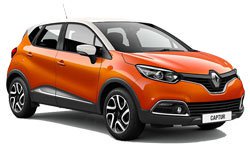 West of Stockholm lies Lake Mälaren, once known as the Land of the Svear (Sverige) after the tribe that resided along its shores. Traces of these very early Swedes can be seen all around the lake but today it's better known for its sumptuous palace (Drottningholm), the official home of the Swedish royal family. As Lake Mälaren is within easy striking distance of the capital, we would recommend one of Auto Europe's top sellers, a Compact category car, which are very economical and spacious enough for up to five people, including three pieces of luggage. Our Compact cars are ideal for both city sightseeing and venturing to places further afield, such as the ancient settlement of Uppsala north of Stockholm, the true birthplace of Sweden and a place known for its old pagan traditions.
Popular Compact Car Hire Models: Toyota Auris, Opel Astra Estate, Kia Rio (4 Doors), Renault Symbol, Mercedes A Class, Opel Astra, VW Golf, Ford C-Max, Audi A3 and many more.
Why opt for an Intermediate-Size Car Hire in Sweden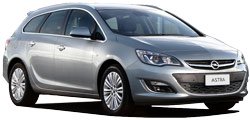 There's much to see in Sweden and to get there in comfort and at a reasonable cost we highly recommend one of Auto Europe's reliable Intermediate-size cars, which are designed for up to five people with two large suitcases and additional carry-on luggage. The extra space and comfort provided by these popular cars allows visitors to reach some of the lesser-explored but equally-beautiful parts of Sweden, such as the Göta Canal, Sweden's very own lake district connecting Gothenburg on the North Sea with Stockhom on the Baltic Sea, with over 100,000 lakes and a succession of castles, stunning churches and the pilgrim's route to St Birgitta's Abbey to enjoy en route.
Popular Intermediate-Size Car Hire Models: Citroen C4 Picasso, Toyota Corolla, Ford Kuga, Citroen Berlingo, Ford Grand C-Max, Skoda Octavia Estate, VW Touran and many more.
Why opt for a Large-Size Car Hire in Sweden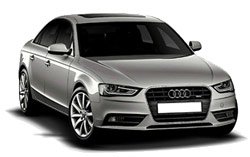 For that extra level of style and comfort, Auto Europe is proud to offer its Large category cars with enough space for five people and all their luggage, making it the perfect vehicle for longer road trips to the more remote parts of Sweden, most notably Kiruna - the country's final frontier - a fascinating town in the country's extreme north and one of the world's last truly wild landscapes. An added incentive for visitors to Kiruna is the chance to take part in the region's annual Snow Festival, a lively event comprising snow-sculpting competitions and reindeer-sled racing.
Popular Large-Size Car Hire Models: Audi A4, Ford Galaxy, Mercedes Vito, VW Passat Estate, Toyota RAV 4, Ford Mondeo Estate, Renault Talisman Grandtour and many more.
Why opt for a Luxury/Convertible Car Hire in Sweden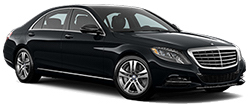 Sweden is a vast country with some quite extreme weather conditions, particularly in the north of the country. For this reason we would strongly suggest one of Auto Europe's Luxury or Convertible cars, both of which have big engines and space enough for five people with all their luggage. These cars are tailor-made for trips across the country to Gothenburg, the country's second city and home to one of Europe's best theme parks, as well as the Röhsska Museet, Sweden's only museum devoted to arts, crafts and industrial design. From Gothenburg, take a relaxing drive up the coast to Tanum, home to the Bronze-Age rock carvings and the pretty fishing village of Fjällbacka, the perfect place for a leisurely lunch by the sea.
Popular Luxury and Convertible Car Hire Models: BMW 5 Series, Jeep Grand Cherokee, Mercedes E Class, BMW 7 Series, Ford Edge, Audi A6 and more.
Why opt for an SUV or Van Hire in Sweden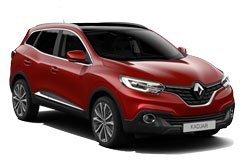 For larger groups and people who want to travel in total safety and comfort, Auto Europe has the right solutions with 7 to 12-seater Vans and SUVs, both rugged vehicles with large, powerful engines and plenty of seats and luggage space. In your van or SUV, we suggest a visit to the idyllic lake region of Siljan north-west of Stockholm, home to the delightful carved wooden Dala horses, exquisite red-painted huts and a scattering of hobbit-like hamlets. Other suggestions include a relaxing drive to the fairy-tale Renaissance castle of Kalmar Slott in the south-west of Sweden, with its moat, drawbridge and extensive network of secret passageways.
Popular SUV or Van Car Hire Models: Nissan Qashqai, Volvo XC90, Renault Captur, Suzuki Jimny 4x4, Opel Vivaro, Ford Tourneo, VW T5 and many more.
If after reading this Sweden fleet guide you would like to make a booking, then please access our secure online booking engine to make your reservation in three simple steps. If you have any questions or would like to place a booking over the phone, please do not hesitate to call Auto Europe's rental specialists on +44 123 3225 114 who will guide you through the process. A car hire in Sweden is by far the best way of getting around one of Europe's most incredibly beautiful countries and with this fleet guide we hope to help you make the right choice of vehicle for your trip.