Travel Guide Italy - all the info for your journey
Famous for its contributions to the worlds of art, architecture, fashion, film, not to mention food, Italy is a country steeped in cultural history with the added bonus of being known for its great hospitality and family-friendliness. Many of its cities are among the top destinations to visit around the globe, with Italy itself being the fifth most visited country in the world.
Whether you are planning a weekend trip to Venice, Pisa or Milan, or an extensive road trip along Italy's beautiful coastline or countryside, Auto Europe has set out to help you plan your travels to Italy as smoothly as possible. With over 60 years in the travel industry, we can offer in-depth knowledge about this wonderful country and give you useful travelling tips before you head out on your journey.
Our extensive travel guide for Italy will give you advice on where it is best to road trip, attractions not to miss, and most importantly of all, answers to your most asked questions when exploring the homeland of pizza and pasta.
Look over the Italy travel guide topics listed below and take a look at each page for information on a specific aspect of traveling in Italy.
Italy Car Hire Guide - This guide offers you a full overview of everything you need to know when hiring a car in Italy.
Italy Driving Information - Learn helpful information about driving in Italy. From tips and driving laws, to speed limits, parking, and more.
Italy Fleet Guide Options - Information about our car hire options for your trip to Italy.
Road trips with my car hire in Italy
Italy has much to offer those adventurous souls amongst us. Simply collect your car rental from one of the airports, main train stations or downtown offices, and take to the open road to discover the true Italian "dolce vita". Florence is an ideal place to set off from for a Tuscan tour, and with our one-way options; you may collect in one location and drop off at a totally different one, planning a road trip could not be any easier.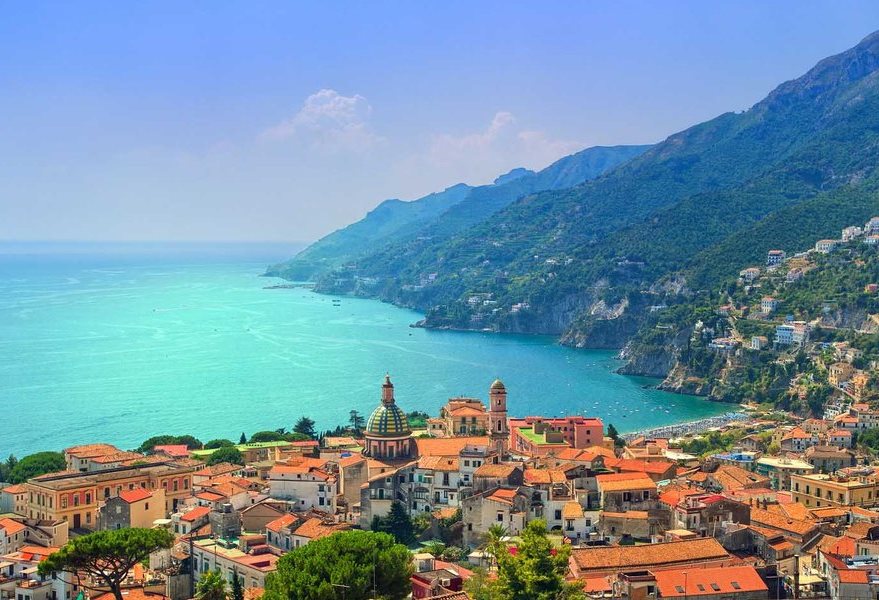 There are endless road trips options to choose from in Italy but below we have summarized our top tours for you to discover.
If you wish to explore Italy's scenic landscapes, then a drive towards the UNESCO Amalfi Coast is a great option. The Campania region and its fabulous Amalfi coastline are not to be missed and the food is to die for with a stop at Naples and the birthplace of Pizza on the way. Continue your drive up to Positano and visit the Chiesa di Santa Maria Assunta Cathedral or just spend some time in town admiring the local architecture or sun bathe on its beautiful beaches.
Explore central Italy, its idyllic landscapes and historic areas with a drive to Lazio Sabina or head towards Stelvio Pass and take in the wonderful views of the alpine. This stunning trip through southern Tyrol will take you from Bolzano to Livigno, with breathtaking views from dwindling mountain roads and plenty of fun-filled activities such as hiking, skiing and sledge riding along the way.
If you love nature, greenery and beautiful rolling hills, then a trip through the Tuscany region is a must with a stop in the beautiful city of Florence. Lose yourself in this romantic region of Italy. A road trip from Veneto - Lake Garda, is perfect for those wishing to explore the north of Italy. On your way, you can stop off at Venice, one of the most visited cities in Italy. If islands are high on your agenda, then Sicily is the perfect place in which to discover southern Italy and its fantastic culture and nature. Make a stop at Mount Etna, an active volcano, the largest in Europe in fact and Italy's highest mountain, or visit the charming town of Taormina and its Greek Theatre.
---
What to do in Italy
With so much on offer and a vast array of historically and culturally important sites to explore, you might feel slightly overwhelmed when trying to choose activities or sights to visit on your trip to Italy. Don't worry; below we have listed our top 5 picks not to miss when you visit Bella Italia. These are the places of cultural significance that we at Auto Europe feel are important to have seen at least once in your life, but also include activities that you might not have thought of yourself when planning your travels.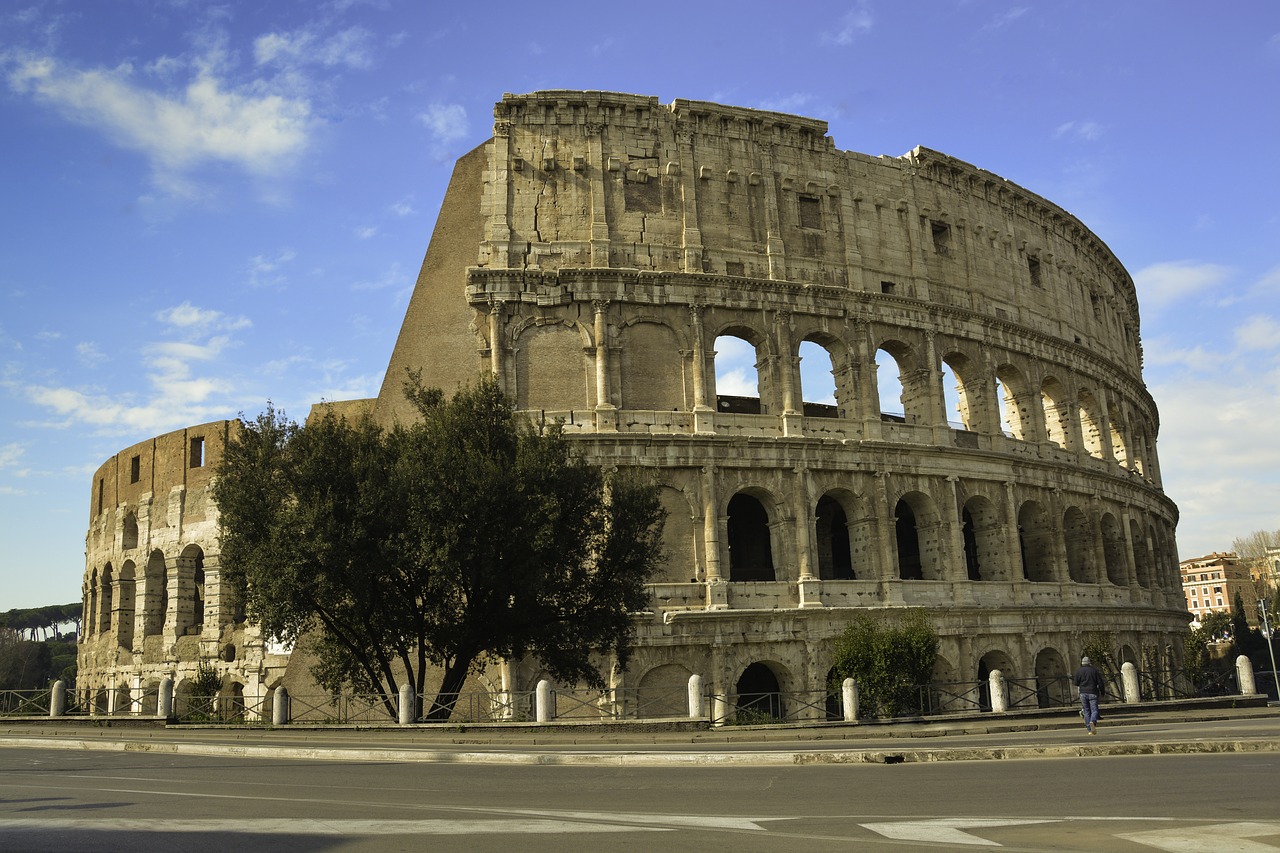 Colosseum (Rome): Arguably one of the most famous historical sites in Rome, the Colosseum is simply unmissable. Completed in 80 AD under the Roman Emperor Titus, this oval amphitheatre is the largest in the world. It was used in ancient times for gladiatorial events and other public spectacles. In its hay day it was said to host up to 80,000 spectators together with exotic animals such as tigers. It is recommended to buy tickets in advance via its website to avoid lengthy queues and to also, for extra depth and knowledge, join a guided tour.


Florence Electric Bike Tour: When visiting such a beautiful city, with so much to offer, it's not always easy to fit everything into one visit. That is why a 4 hour Electric Bike Tour could be just the right solution for you. The tour is conducted by a local expert, who can guide you through the streets and historical alleys of Florence. Taking you directly to some of the best locations within the city, this guided tour will take you to the top of mount Fiesole, where you can savour the picturesque Tuscan countryside. Within the centre you will be whisked to Ponte Vecchio, Sanata Croce, Brunelleschi's Dome and Michelangelo's Piazzale.


Sistine Chapel: Located within the Vatican City, Italy, you will come across what is notably one of the best pieces of art from the Italian born architect, poet, sculptor and painter Michelangelo. The Sistine Chapel itself was completed in 1481 and forms part of the Apostolic Palace. Nowadays the chapel is primarily used for religious and official papal activity - with its most famous function being that of the place where a new pope is nominated. Although the chapel can become very busy during the summer months, it is a must see, especially for Renaissance lovers.


Teatro Olimpico: Located in Vicenza, northern Italy, the UNESCO recognised Olimpico Theatre was inaugurated in 1585 with its first ever performance "Sophocles' Oedipus Tyrannus" as the opening act. The stage is the oldest surviving stage set, with the theatre being one of only three Renaissance Theatres in existence. Once there, you won't help but be impressed by the sheer thought that has gone into producing such a wonderful setting. Finely detailed sculptures gaze down upon you and 3 dimensional streets unravel before you - together capturing the imagination.


Bologna Food Factory Tour: If you love everything food related then a guided tour of Bologna's large scale and smaller family owned factories is a must. Discover how century old techniques are used in the creation of much loved Italian delicacies and then maybe even take some home with you. The tour lasts a whole day and takes you through the beautiful Emilia-Romagna's countryside. Taste authentic balsamic vinegar, prosciutto and Parmigiano cheese, to name but a few pleasures that will await you. When lunch finally arrives, relax with a traditional Italian spread, accompanied with exquisite local wines.
---
A bit of history
Italian history is long, complex and marked mainly with periods of division. For many years, numerous cities functioned as individual city-states, with their own laws, taxes, culture, foreign policies and alliances. Some, such as Venice, Florence and Genoa even emerged as very powerful trading hubs. During these times, war and skirmishes were often the case between city-states as many competed for vital resources. It wasn't until they started to unite, that Italy as a whole began to flourish.
One such period of unity was under the Roman Empire. This period saw the Romans conquer much of Western Europe and the Mediterranean, influencing Europe's culture, language, legal system, politics and societies until present day. During the 5th century the Roman Empire fell into decline and eventual collapse. Italy still contributed much to the modern western culture and ideology. The Renaissance period emerged from within Italy and over time spread all over Europe, drastically shaping western culture.
After Napoleon's invasion, in 1861 a unification movement emerged and by 1870, much of what we know now as modern day Italy was unified. The Kingdom of Italy took on an active role during World War I. However, the Kingdom did not last long and was eventually overthrown by the dictator Mussolini - whom in turn also took Italy into World War II. Eventually through its involvement in the war, the public became very discontent and the end of the dictatorship swiftly followed with the assassination of Mussolini. By 1948 a new constitution came into effect and a unified Italy found a new purpose. Nowadays, Italy has the third largest GDP output in the Eurozone, a high level of life expectancy and is both a regional and global power. Italy is part of the EU, NATO, G7 and G20, amongst many others. As a testament to its cultural heritage, Italy has the most world heritage sites of any nation and is one of the most popular destinations to visit.
---
Frequently Asked Questions about travelling in Italy
Now that we've given you some inspiration and ideas for road trip routes and places not to miss, you might have questions that relate to travelling to Italy. Below you can take a look at our most frequently asked questions regarding travelling as well as some useful phrases that we have gathered for you. The questions answered below covers everything from what car is best suited for your trip to what currency you can use and Visa restrictions, and should you still have questions or concerns once you've read this information, then contact us per telephone or email, 7 days a week and our friendly reservations agents will assist further. Alternatively you can find general information and tips regarding car hire and travelling on our dedicated travel tips page – covering anything from insurance option and coverage to information about age requirements and driving restrictions.
---
What vehicle is best suited for your trip depends on how many people you will be travelling with and how you will be spending your time once you arrive in Italy. For shorter business trips to any of the big metropolitan cities we would recommend smaller cars from our mini, economy or compact category, whereas a longer stay, e.g. a road trip or tour to numerous cities may warrant a larger vehicle with plenty of boot space from our mid or full-size categories.
To find a rental suitable for your travels we recommend that you consult our detailed car hire category page with advice on each category's features and benefits.
Italy is part of the Eurozone and, therefore, the currency used is the euro. You are able to exchange your currency for euros at any currency exchange bureau, which can often be found at airports or main train stations. You may also be able to withdraw cash (euros) from any of the local ATMs that can be found throughout the city centre. Credit cards may be accepted as a form of payment in some locations, however we would advise you to check the fees with your card provider beforehand.
The time zone in Italy is GMT +1, making Rome one hour ahead of London, for example. This time zone also includes Italian islands, such as Sicily and Sardinia. Daylight Saving Time applies to all of Italy, from the last weekend in March to the last weekend of October.
The electrical voltage in Italy is the same as in the UK, 230 volts alternating at 50 cycles per second. However, wall sockets are different from those used in the UK, so you will need an adaptor if using British appliances. The adaptors used in Italy are type C, F and L.
No, (as of Sep 2019) UK citizens do not require a visa to travel to Italy.
However the rules for travelling in Europe will be affected if a no-deal Brexit goes in to effect. For shorter trips (trips up to 90 days) you should not need a visa, as the European Commission has proposed that UK citizen can travel to countries in the Schengen area or elsewhere in the EU for up to 90 days in any 180-day period without one.
Please make sure that your passport is valid for the proposed duration of your stay and remember that after Brexit you might be asked to confirm that you have enough funds for the duration of your visit once you arrive to a Schengen area. Border control checks will apply and you might also be asked to show proof of a return or onward ticket.
Should you need assistance from the consulate during your travels, please see below for the location of the British Embassy in Rome.
British Embassy Rome
Via XX Settembre 80/a
00187 Rome, Italy
Website: www.gov.uk
Telephone: +39 06 4220 0001
Hello - Ciao
Good morning - Buongiorno
Good afternoon - Buon pomeriggio
Good evening - Buonasera
Where is the closest police station? - Dov'è la stazione di polizia più vicina?
Where is the closest hospital? - Dov'è l'ospedale più vicino?
Where is the closest ATM machine? - Dov'è il bancomat più vicino?
Where is [location]? - Dov'è [location]?
Can I pay by credit card? - Posso pagare con la carta di credito?
Can I pay by debit card? - Posso pagare con la carta di debito?
How much does this cost? - Quanto costa?
Thank you - Grazie
Keep the change - Tenga il resto
---
Useful Links
Italy Travel Tip - Amazing drives to discover
Official Tourism Website of Italy