Car hire in Bologna – Northern Italy awaits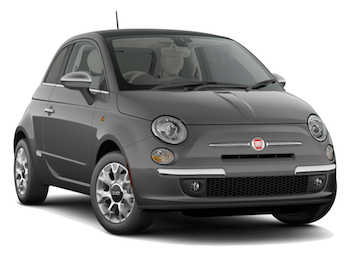 If you're planning on visiting northern Italy, then failing to visit the charming city of Bologna would make your visit incomplete. The city has much to offer including what is regarded as Europe's oldest university – Bologna University. The unprecedented array of bars, clubs and restaurants, gives this city's vibrant student atmosphere. Bologna is also where the famous Bolognese sauce was created, making a dining out experience one of the best in the country. Much of the old town is medieval with red terracotta buildings giving it a distinctive look.
Modern Bologna is a charming and lively city, along with its nice bars; it also has plenty of historical gems, palaces, basilicas and world-class museums. With a car hire in Bologna you'll be able to explore this delightful city at your own pace. Once done, head to its suburbs and see how delightful the countryside is here. Other iconic Italian cities are also close by – such as, Florence, Ferrara, Ravenna and more.
Through Auto Europe you can search, compare and book the best car hire for your visit in Bologna. With over 60 years car hire industry experience, through our trusted partners we are able to provide a large fleet of vehicles to choose from, all at convenient locations across Italy. From standard car hire to luxury car hire and motorhomes, we also provide a transfer service. Contact our reservation agents today on +44 123 3225 114 to find out more. If you haven't used our service before, have a read of the car hire reviews in Bologna – these reviews have been left by previous customers.
For more information on renting a vehicle in Bologna, click on the car hire related topics listed below:
---
Where to pick up a car hire in Bologna
We have partnered with local, national and internationally renowned car hire suppliers to be able to provide you unprecedented choice and value. This also means that choosing your car rental in Bologna and finding the right location shouldn't be too problematic. From downtown Bologna, to Bologna Airport and Bologna Centrale Train Station, the choice is yours.
Use our secure online booking engine to view all available locations in Bologna. Once you have conducted your search, simply click on all locations to see where our pick-up points are around the city. The interactive map will make it easier to navigate and see how close or far the branches are to your points of interest. Filters are provided to make your search easier and save you time. Use the filters to search by supplier, car types and much more.
Bologna Airport
Bologna Airport consists of only one runway and one terminal – that of which was renovated in 2013. Although small in stature, the airport has many important flight routes across Europe and beyond. Officially known as Bologna Guglielmo Marconi Airport, it mainly serves the city of Bologna and surrounding region. It is less than 4 miles away from central Bologna, land is located in the Emilia-Romagna region of Italy. Numerous airlines utilise this airport, including; KLM, Lufthansa, Easyjet, British Airways, Finnair, TAP Air Portugal, Ryanair, Turkish Airlines and many more. Car hire supplier desks can be found within the main terminal buidling, on the ground floor. Vehicles are located at car park P3, also on the ground floor. When returning the vehicle please follow the signs to the car hire drop off area near P3.
Bologna Airport (BLQ)
Website: Bologna International Airport
Address: Via del Triumvirato, 84, 40132 Bologna, Italy
Telephone: +39 051 647 9615
Bologna Centrale Train Station
Located on the northern fringes of Bologna, the Bologna Centrale Train Station forms part of the Milan-Bologna high-speed rail network. As the fifth busiest train station in mainland Italy, it is one of the most popular places to pick up a cheap car rental in Bologna. By in large this is also due to the fact that the train station provides a monorail link to Bologna Airport. The train station consists of two levels of tracks. Together they provide regional and intercity services. The Sixt car hire office is located just outside the main train station building, on the Piazza delle Medaglio d'Oro. Whilst those of Alamo and Sicily by Car are located on the Viale Pietro Pietramellara.
Stazione di Bologna Centrale
Website: Bologna Centrale Train Station
Address: 40121 Bologna, Metropolitan City of Bologna, Italy
Telephone: +39 06 44101
---
Book with the best car hire suppliers in Bologna
By utilising our secure online search facility, you'll be able to find the ideal vehicle for your budget and needs. When you rent a car in Bologna through us, you are not only guaranteeing a great price, but will also have a dedicated award-winning customer service team on-hand if required. Along with great quotes, we also offer regular complimentary add-ons, special promotions and local advice if needed.
In Bologna we have partnered with local, national and international brands to provide you with exceptional choice. Partners include; Avis, Alamo, Europcar, Leasys, Maggiore, Sixt and many more. Simply select your chosen dates and out search engine will display all the suppliers that are available on those dates. With an abundance of locations to choose from across Italy, why not opt for a one-way car hire, allowing you to pick-up in one location, and return the vehicle in another.
If you need more information about what car hire companies are available in Bologna or about their policies, please contact one of our reservation agents via email or by phone.
---
Frequently asked questions about renting a car in Bologna
For ease we have compiled a list of the most asked questions from those who decide on a car hire in Bologna. We hope you find the answer to your question here, however if the information you need isn't here, then please call one of our award-winning customer service team with your question. They are available to answer any questions, settle any concerns and provide unbiased information.
---
---
Bologna Travel Guide
Bologna is located in northern Italy and is a vibrant university city full of bars, restaurants, clubs and entertainment. From its numerous museums to its monuments and tourist attractions – Bologna has plenty to see and do. Its key location also means that with your low cost car rental in Bologna you can explore the lush countryside, local beaches and quaint towns. Being a student city, it is important to be aware of the minimum age requeirments for hiring a car. If you meet the requirements, then you'll have the freedom to drive wherever you want. The following sections are aimed at helping your make the most of your holiday in Bologna.
Best day trips with my car rental in Bologna
With your rental car you'll be able to not only explore the city, but also its local suburbs and lush countryside. The city's location means that reaching other great cities isn't too difficult or time consuming. The shopping Mecca of Milan is located north from Bologna, whilst San Marino is towards its south. Other cities of note are Florence, Genoa and of course Pisa. We would recommend the following road trips to explore more of the region.
Florence
Driving from Bologna to Florence will take around one hour and thirty-seven minutes, but once you arrive you will quickly see it was worth the journey. Florence is another iconic Italian city, with plenty of history, wonderful architecture and Italian liveliness. You can visit the Florence Duomo, the Statue of David, the Ponte Vecchio and much more. Florence has a slower pace of life compared to Bologna, making it a great place to wander the streets and enjoy the atmosphere. At Piazza Michelangelo you can catch some unbelievable views of the city whilst enjoying some authentic Italian ice cream from one of its many ice cream parlours.
San Marino
In as little as one hour and forty minutes you can drive from Bologna to a totally different country – San Marino. This landlocked microstate is the 5th smallest in the world, housing just over 30,000 inhabitants. In San Marino you can enjoy its vibrant old town, full of wonderful restaurants, quirky shops and relaxing coffee houses. From its capital way up high, you can visit one of its three towers to catch a magical view over the surrounding area.
Chianti
Chianti in Tuscany is only one hour and forty-five minutes' drive away from Bologna. Driving through the Tuscan lush green hills and vineyards is the perfect way to unwind after the chaotic vibrant Italian cities. The Chianti area of Tuscany has many quaint little Italian towns to visit, and you'll also be able to enjoy the world famous Italian Chianti wine. We recommend visiting the towns of Greve, Castellini, Radda and Gaiole whilst in the area.
Parma
An hour and eighteen minutes' drive from Bologna you'll reach the Italian city of Parma. Aside for its signatory food – Parma ham, the city itself is awash with numerous architectural and historic gems. Some magical buildings on offer include the Parma Cathedral, with stunning frescoes; and the Farnese Theatre which dates back to the 17th Century. Wander the streets of Parma and enjoy some great restaurants and coffee houses. If seeking out further entertainment, walk along Strada Farini during the evening for numerous wine bars and a lively atmosphere.
What to do in Bologna
From wine to great food, historical sanctuaries to amazing piazzas, or iconic theatres to world-class museums – the world's oldest university city of Bologna has it all. With a car hire in Bologna you'll be able to explore the city at your own leisure, and with the free additional driver offers we provide, you can share the joy of driving in such an iconic city. We would recommend trying some of the following during your trip to Bologna.
Di Madonna di San Luca Sanctuary: A colourful and impressive sanctuary set high up overlooking the local vicinity. By far the best method to reach this impressive architectural building is on foot – although the climb is very step. There is a small car park located at the top; however this becomes full very fast. Inside the sanctuary you are presented with wonderful architecture and for just 5€ you can view the whole place including its crypt.


Di Palazzo Poggi Museum: This museum brings together Bologna's scientific collections under one roof. The museum itself dates back to the 18th Century, with much of its wall paintings dating back further – to the 16th Century. With scientific collections by Ferdinando Cospi, Luigi Ferdinando Marsili and the Ulisse Aldrovandi Museum – you're guaranteed to enjoy exploring these wonders. In addition, much of the internal furnishings belonged to the 18th Century Istituto delle Scienze.


Comunale di Bologna Theatre: This amazing opera house has magnificent architecture and equally as impressive painted ceilings. Soldiers in full attire welcome you at the entrance, making catching a show here a magical occasion. With numerous concerts and spectacles throughout the year, the theatre provides the perfect backdrop for a memorable experience. You can opt for a guided tour that will take you under the seating area, to the orchestral pit, the boxes, rehearsal and dressing rooms and more. There is a lot of history here, making it a great experience especially for those interested in the performing arts.


Di Mezzo Market: By far the main focal food area of the city – the Di Mezzo Marketplace is the perfect place to immerse oneself in the hustle and bustle of a vibrant Italian market. Full of colour, wonderful smells and atmosphere, you'll find everything you need here. You'll find everything from Italian wines, beers, Italian food and snacks - all at reasonable prices. Although it gets extremely busy, you might be able to find a free table and enjoy the experience. The market consists of numerous small stalls, a main hall, second floor and an outdoor section. Seating is available upstairs.


Bologna Food Tour: Home to some of Italy's main iconic dishes, Bologna is the perfect place for a food tour. From tortellini to the famous Bolognese sauce, the city provides amazing culinary delights. We recommend a food tour, many of which will take you to half a dozen restaurants and provide you with a taste of local gastronomy. Salami, pizza, wine, gelato and all the pasta dishes you can image make Bologna a magical place to eat out in.
---
Useful links