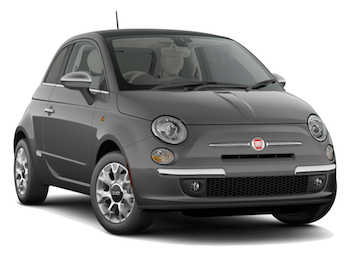 Car hire in Naples - A vibrant driving experience
The beautiful city of Naples lies in the southern part of Italy, embraced by the Gulf of Naples and shadowed by the renowned Mount Vesuvius. Naples is the third largest city in Italy, a metropolis brimming with culture, folklore and unique popular traditions. It enchants visitors with its colourful facades, which seem to keep history in their clutch. But Naples is also world famous for the original pizza, and besides this beloved dish the local cuisine is a feast for the palate, featuring many other delicacies, from salty to sweet. Take any opportunity to grab snacks at bakeries, pastry shops and at street stalls and look for typical restaurants packed by locals.
As amazing Naples can be, the surrounding sandy beaches along the Amalfi Coast and the archaeological sites and lakes in the volcanic Campi Flegrei are equally special. Book your car hire from Naples and drive along the beautiful coast with its unique terraced cliffs and lemon groves. For an even more unforgettable experience Auto Europe can offer convertible or a luxury vehicles for you to hit the road with! Stop in Sorrento, Amalfi, Vietri sul Mare and then head to Salerno. The Salerno province is famous for its buffalo mozzarella production, so make sure you buy it at a local farm. If you still have time on your hands, a visit to the nearby towns of Castellabate or Agropoli is also a must. For history lovers a tour of the Roman ruins in Pompei and Ercolano, as well as a trip to the royal palace in Caserta, a UNESCO World Heritage Site, is highly recommended.
The eternal city of Rome is also just a two hour drive from Naples, so you can experience two of the most important and captivating Southern Italian cities in just one vacation and soak in the Lazio countryside as an added bonus. For added flexibility you can also opt for a so called One-way car hire, and drop of your rental in a different location than pick up.
Whatever your desired driving experience is, a car hire from Auto Europe will most certainly help you fulfil your holiday dreams. We not only offer a comprehensive fleet of vehicles, but we can also guarantee the most competitive prices in the market. With over 60 years of experience, we were able to create local and international partnerships with rental car suppliers and provide a unique customer experience. We offer phone support every day of the week, so if you need anything car rental related just call our number +441233225114.
You can also browse through our car hire reviews in Naples section to find out what previous customers have thought of our service when booking a rental.
For more information about renting a vehicle in Naples, click on the car hire related topics listed below:
---
Where to Pick up a Car Hire in Naples
As a car rental broker, Auto Europe works with numerous international and local suppliers in over 180 countries in the world. For your car rental in Naples you will therefore have a long list of pick-up stations available, not only at the airport, but also downtown near the main train station and in the very heart of the city close to the harbour. If the main driver or any additional drivers, that are planning to book a car rental in Naples are under 26 years of age you should check under "Info Icon" in the booking engine for any age limitations. Even if the legal driving age in Italy is 18, suppliers usually require the driving license to have been held for over a year and can introduce further limitations plus a so called young driver fee to be paid locally. Senior drivers could may also be subject to certain age limitations or extra fees.
Naples Airport
Naples Airport, also known as Capodichino Airport, is located 5 miles south-west of Naples, only 20 minutes away from the city centre. The airport has two terminals which are within walking distance of each other. The car hire desks are located in the arrivals halls in both terminals, so you can pick-up your car hire at the Naples airport and start off right away. Many companies offer direct flights to the UK, such as easyJet, Jet2.com, Monarch, and Ryanair, all of which take 3h to 3,5 hours.
Naples Capodichino Airport (NAP)
Website: www.aeroportodinapoli.it/en
Telephone: +39 081 789 6111
Address: Viale F. Ruffo di Calabria, 80144 Napoli, Italy
Naples Central Station
The main train station in Naples is Napoli Centrale, located on Piazza Garibaldi. Due to its central location a car hire at Naples Central Station is an ideal starting point for your stay. The car rental desks can be found either directly inside the station's building, just outside facing the Piazza Garibaldi or a short walking distance from the station. The full address and opening hours, along with what paper work is necessary for your pick-up are listed on the voucher, which we recommend to bring with you, at in printed version.
Stazione di Napoli Centrale
Telephone: +39 081 5674700
Address: Piazza Giuseppe Garibaldi, 80142, Naples, Italy
---
Book with the Best Car Hire Suppliers in Naples
If you plan to rent a car in Naples, be sure to get a selection of the best deals by comparing all available offers on the Auto Europe website. Over half a century in the business means we can boast numerous partnerships with the biggest international car hire brands, but also with several reliable national or local players. In Naples we work with Alamo, Keddy, Budget, Avis and Europcar and with the Italian low cost companies Maggiore and SicilybyCar. Such a wide choice will ensure you the best rates at many pick-up locations across Naples and at the best conditions. Below you find some clickable logos so that you can read more about some of the partners we work with. In case of further questions please contact our multilingual car hire specialists by phoning us on +441233225114.
---
Frequently Asked Questions about Renting a Car in Naples
Which car hire offer in Naples should you go for and how can you find out which is the better one for your journey? First of all you should compare the insurance coverage and rental requirements such as age restrictions and additional fees and also gather information about travelling around and parking in Naples and the region of Campania. For example to drive around small towns a smaller car category can be handier, and a slightly more expensive full insurance can give you more peace of mind. Just scroll down our FAQs to get an extensive overview of what to except when you rent a car in Naples.
---
Yes. The main driver stated on the Auto Europe prepaid voucher has to show a valid credit card bearing his or her name at the time of pick up, so that the car hire company can block a safety deposit, often corresponding to the excess amount. The credit cards of additional drivers will not be accepted, nor will cash deposits or debit cards, so check under "Info Icon", which cards are accepted and how much the excess will be. Make sure your credit card can sustain the block. For more in depth information go to our credit cards and deposit FAQs page.
Your car hire in Naples, or any rental booked on the Auto Europe website, always include the required minimum car rental insurance coverage as stated by Italian law, and include Collision Damage Waiver (CDW) with our without excess, third-party liability and theft protection (TP) with our without excess. This is our basic rate. This rates comes with an excess, which means they set a maximum amount of money drivers are liable to pay out of their own pockets in case of damage or theft. The excess in Italy can be very high, even around GBP 900 or more, and the corresponding amount is blocked on the credit card at the moment of pick-up.
Clients wishing to protect their rental vehicle we always recommend to opt for our Full Protection Product" which has a refundable excess. To put it simply, you will still pay an excess on site in case of any damages and or theft but this amount will be refunded to by contacting our customer service. With this alternative you will not only save money but also get extra coverage for items not usually included by the CDW, such as glass, wing mirrors, vehicle's interior, undercarriage, tyres, engine, roof, locks and loss of keys.
Additional drivers are registered on site at the time of pick up to sign the car rental agreement, and might be subject to pay an additional driver fee. Fortunately there are some suppliers that allow for additional drivers free of charge and here at Auto Europe can also offer deals with free additional driver. Check our promotions page or compare the different supplier conditions to see if you can save on the additional driver fee.
Many streets in the centre of Naples date back to the Middle Ages, and, narrow as they are, were never actually meant to feature the modern traffic. Driving in Naples is often described as "pleasurable or happy chaos". Also be aware of some acts in traffic that may have a completely different meaning in Naples. For example, flashing your lights means that you are not going to slow down or give way to another vehicle, and that you also want the person in front of you to switch lanes. Please keep in mind that Neapolitans quite often ignore red lights, therefore be extremely cautious when approaching road junctions. Usually, on Sunday mornings, all vehicles are banned from circulating in the city centre.
In the city centre you will encounter parking shortage as in all other big cities. Your best bet is leaving your car at one of the car parks, which proves to be a safe and relatively inexpensive option. The twelve car parks in the city centre offer plenty of space. The most important thing about parking in Naples is to never leave your valuables in your car. That includes a car radio as well. It is highly advisable to obtain full car rental insurance prior to taking a car rental in Naples.
No, not without permission. ZTL zones ("Zone a traffico limitato"), are limited access areas where only vehicles with permits, residents, pedestrians, people with special needs, buses or trams can enter or park. These areas are quite frequent in the city centres of big Italian cities to curb traffic and air pollution. Naples is no exception with 6 ZTL areas mostly concentrated downtown. When driving pay extra attention to the ZTL road signs and read the time periods and weekdays when they are applied. Some ZTL are applied only during the day or only at night, or are limited to certain days of the week. Check the municipality website section on Naples ZTL Zones: the page is in Italian only but has a list and a map of the ZTL zones in use.
A popular option for those wishing to save money on local accommodation is a campervan hire in Naples. Campsites are modern, well-equipped and have all the facilities you'd expect. Some are even perfectly located within the city limits. Auto Europe offers modern models from small to medium or large size.
---
Naples Travel Guide
Naples is one of the most densely populated cities in Europe. And it is easy to understand why. This lively city lies directly on the sea, has a long and rich history and a beautiful ancient city centre. Furthermore it is surrounded by impressive landscape, ranging from Mount Somma and Vesuvius to the Gulf of Naples and the opulent Phlegrean Fields, not to mention the numerous hills and lakes in the region. There are so many incredible panoramic views of its beautiful coast, rugged mountainous landscapes, and Mediterranean vegetation. It is also home to Pompeii and Herculaneum, ancient Roman cities laid to waste in a devastating eruption of the volcano at Mount Vesuvius. The spectacularly beautiful islands of Capri and Ischia can be reached by ferries and hydrofoils. Your stay in Naples and Campania will be captivating!
Best day trips with my car rental in Naples
If you would like to avoid the heavy traffic, take your Naples car rental to the wonderful countryside around Naples and smell the aroma of a still preserved raw nature. Start your exploration with the Salerno province, south of Naples, or take inspiration for a breath-taking Amalfi Coast road trip from our road planner. The nearby Lazio region, located at the heart of Italy, has equally enchanting countryside panoramas. All the roads will lead you inevitably to Rome, where you will lose track of time overwhelmed by history, art and the dolce vita Italian flair. For more general facts about driving in Italy refer to our dedicated section.
Take advantage of your car hire in Naples and discover the wonders of Campania, a culturally rich region gifted with some of the most beautiful natural landscapes in Europe, including seaside promenades, ancient volcanoes, and incredible archaeological sites. Continue reading for some our expert advice on day trips worth your time!
Sorrento
Just an hour away from Naples is the sun-drenched coastal town of Sorrento, located on the Sorrentine Peninsula and facing the Bay of Naples. Perched on the top of hills and towering fortifications, this colourful city seems to come straight out of a magical land, as it is so fascinating and mesmerising. Driving along its narrow cobbled streets and admiring the traditional houses painted in multiple colours is the best way to take in all the charm that Sorrento exudes. This day trip will bring you sweeping water views and a shopping experience like no other. Make sure to explore the old town and look for locally made leather goods, ceramics, limoncello and inlaid wood. There are plenty activities and places to see to keep the entire family entertained.
Mount Vesuvius and the Pompei Ruins
The Mount Vesuvius guarding over Naples and the Pompei Roman ruins are one of the most famous attractions in Italy. For an opportunity to stretch your legs and breathe in some fresh air, trek up Mount Vesuvius, the still active volcano that famously destroyed the ancient Roman city of Pompei in 79 AD. Don't worry, the hike is suitable for most fitness levels and it takes less than an hour. Not only will you sense a primordial vibration rumbling through the air, but you will also be rewarded with spectacular views. Make sure to also explore the massive Unesco World Heritage Site of Pompei, for a fascinating insight into how life was thousands of years ago. The site is located only 6 miles away from Naples, and it's definitely not to be missed.
The Royal Palace of Caserta
Prepare yourself for getting immersed in the atmosphere of one of the most incredible proprieties in Italy. Known as the Italian Versailles, the Reggia di Caserta is a royal palace constructed for the Bourbon kings of Naples in the 18th century. Its baroque style looks even more impressive due to the sprawling grandiose green park that surrounds it, filled with gardens, water channels, fountains, statues and even a court theatre. With over 1200 lavishly appointed rooms, the sumptuous palace is considered a UNESCO World Heritage Site.
What to do in Naples
Naples offers a little bit of everything: from hilly landscapes and paradisiac islands like Capri and Ischia to numerous coves and peninsulas shaping the coast line of the Tyrrhenian Sea. As if the stunningly beautiful nature wasn't enough, the city is also full of attractions, festivities and things to see. No matter what time of the year you plan to visit, Naples is always lively, welcoming and brimming with excitement. Take a look at our top suggestions to get you acquainted with the city.
Via San Biagio: There is no better way to soak in the splendorous city of Naples and all its charm then strolling down the lively Via San Biagio, also known as Spaccanapoli. This is the main street here, right in the heart of the Old Town, attracting tourists and locals to the promise of an eventful and fun day. We recommend starting the tour at Piazza del Gesù Nuovo, where you can have a nice meal at one of the traditional pizzerias or pastry shops, as well as discover some of the most iconic monuments and churches in Naples. Don't forget to also explore Via San Gregorio Armeno, as it is populated by numerous nativity workshops, small shops with religious artefacts and other interesting stores.


Teatro di San Carlo, Naples: Even if you are not a big art aficionado, the Real Teatro di San Carlo offers an extraordinarily magnificent experience to its visitors. This pompous opera house and theatre was designed for the Royal family and it is the oldest working theatre in Europe. In 1816, the place was sadly destroyed by a fire, and then rebuilt within the next ten months. During the following years, additional refurbishments were made and the interior was decorated with red and gold adornments. To learn more about this place, make sure to take a guided tour (in English or Italian) and, if possible, stay for The Nutcracker, a rendition of Mozart, or any other performance in their agenda.


Piazza del Plebiscito: This is the largest public square in Naples, distinguished by its semi-circular shape and incredible presence. It's the perfect spot to catch a glimpse of street performers, large-scale art installations, local celebrations and even world famous singers. Nearby, you can also reach Palazzo Reale and the largest library in southern Italy, Biblioteca Nazionale Vittorio Emanuele III.


Capodimonte Royal Palace and Museum: Once in Naples, be sure to visit the famous Royal Palace. This well-known local monument features a roof garden that boasts a breath-taking view of the Bay of Naples and the city itself, sprawling along the coast. The museum contains masterpieces of Botticelli, Raffaello, Caravaggio, Goya, Andy Warhol, Michelangelo Pistoletto, and so many other iconic artists.


Pizza, pizza, pizza: We would be remiss not to mention that Naples, birthplace of the worldwide food phenomenon called pizza, has arguably the most authentic and delicious pizza you will ever taste! Neapolitans take this signature dish very seriously. This is why we suggest looking for a restaurant that serves the real deal, 'la vera pizza napoletana', made in a wood-fired oven and with fresh, fine products.
---
Useful links